Follow the Easter Bunny Photos From the Mall to Flickinger Center
Image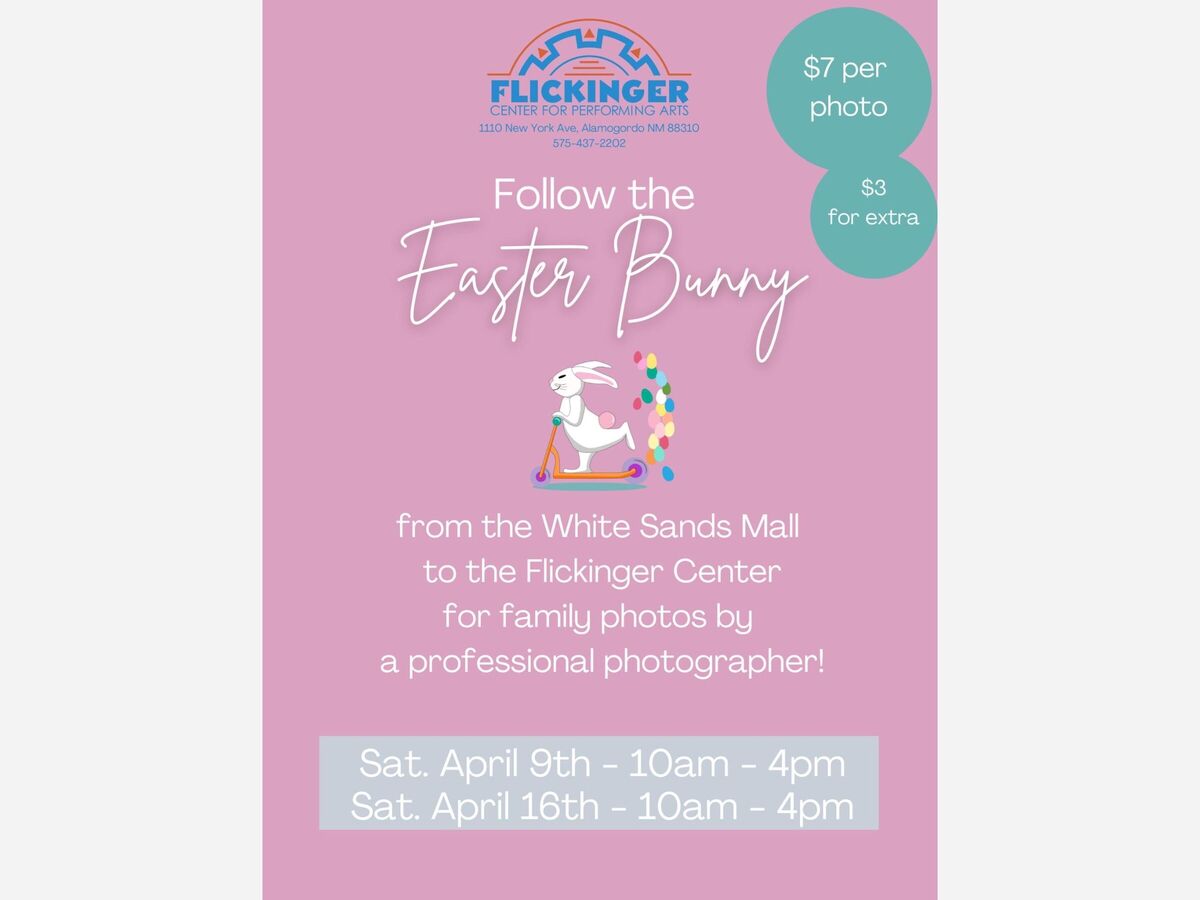 Follow the Easter Bunny this year from it's normal hopping grounds at the White Sands Mall to ----->
The Flickinger Center for Performing Arts!
1110 New York Ave
Alamogordo NM, 88310
We will be hosting the 'REAL' Easter Bunny on the following dates from 10am - 4pm!
- Saturday April 9th
- Saturday April 16th
Photos will be taken by a professional. They are $7 for the first photo and $3 for extra photos.
Event link - https://www.facebook.com/events/265291955676012/265291965676011/