Alamogordo High School Football Just Around The Corner - Sports Clinics, Training an More...
Image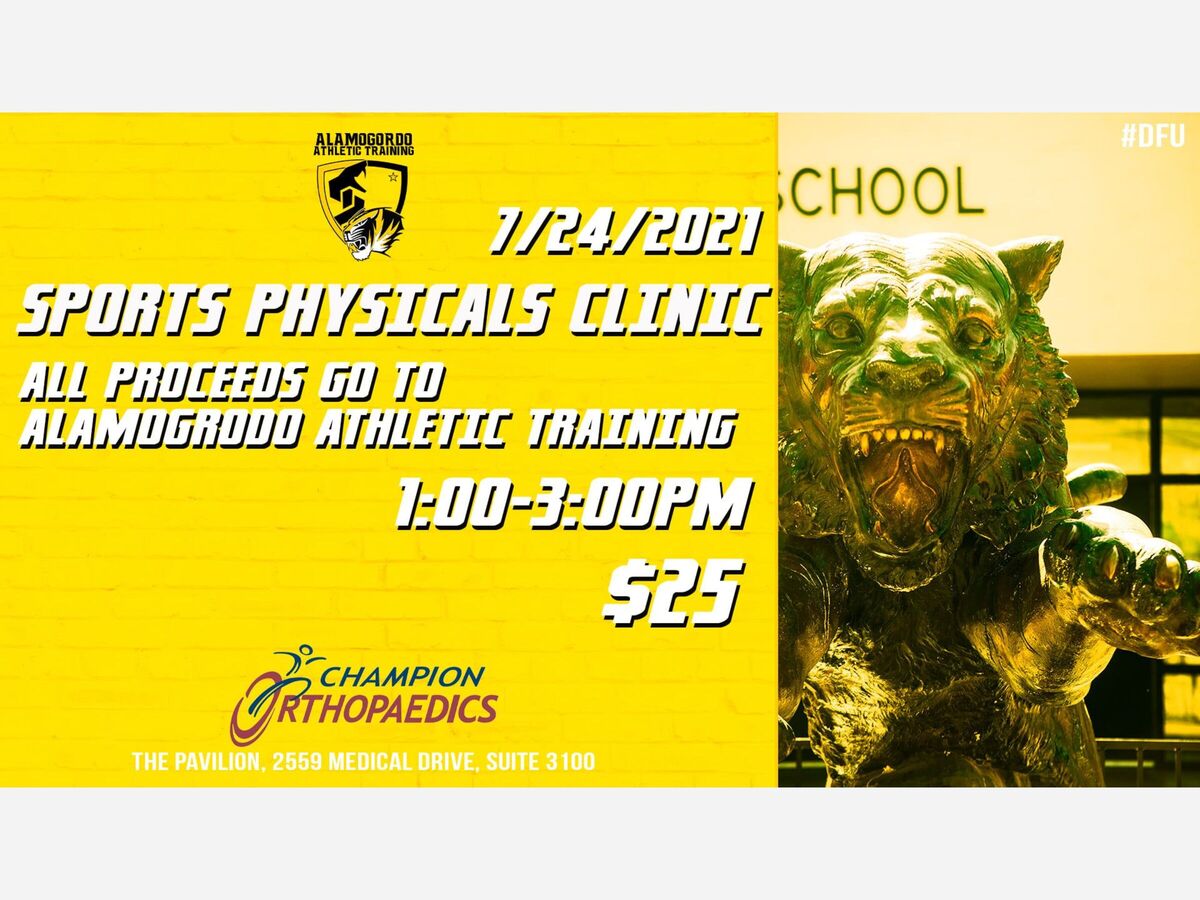 The first official day of Alamogordo Tiger football practice is August 2, 2021. 
Physical Exams Required:
All Tiger Football players will need a sports physical dated after April 1, 2021 to be eligible to start the season on August 2nd. 
Now is the time to get those physicals done!! 
Dr. Rickman and the Alamogordo Athletic Trainers will be doing a Sports Physical clinic on July 24th, 1-3 pm. Champion Urgent Care does them for $25. 
Here is the link to the physical form. https://www.nmact.org/file/Physical_Form.pdf
Booster Meeting Date Revised:
The Alamogordo Tiger Football bbooster meeting that was scheduled for this upcoming Monday, July 12th, has been rescheduled to the following Monday, July 19th.
Event by Alamogordo Tiger Football 2021
Tiger Football Portable
Duration: 1 hrPublic · 
All Tiger Football Parents and supporters are encouraged to come out and get involved. Tiger Athletics and the Alamogordo Schools need the public support, everyone in the community is encouraged to participate and to help out!!