New Mexico State University Alamogordo Open Art Studio
Image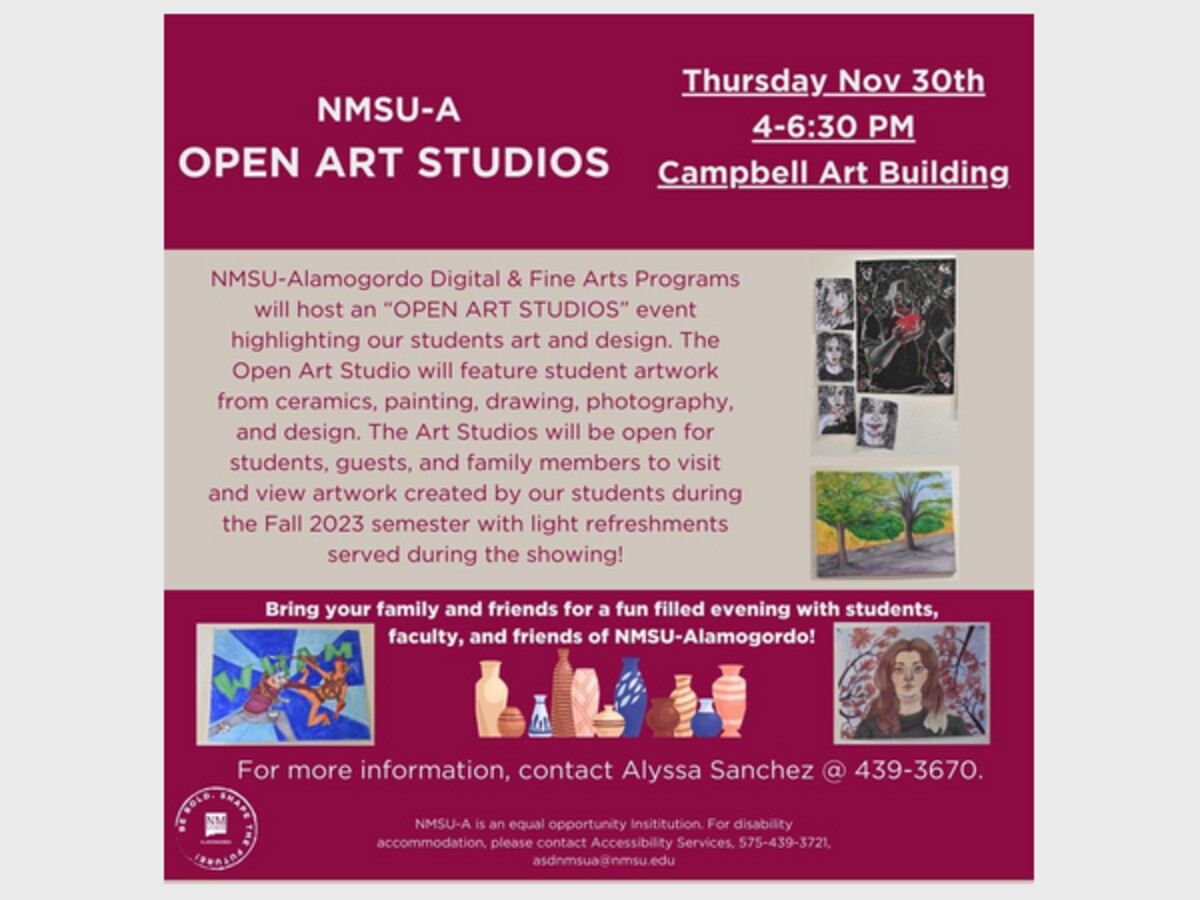 NMSU-Alamogordo Digital & Fine Arts Programs will host an "Open Art Studios" event highlighting our students art and design. 
The Open Art Studio will feature student artwork from ceramics, painting, drawing, photography, and design. The Art Studios will be open for students, guests, and family members to visit and view artwork created by our students during the Fall 2023 semester with light refreshments served during the showing! 
Join Thursday, November 30 from 4-6:30 pm in the Campell Art Building.  For more information, contact Alyssa Sanchez at 575-439-3670.
NMSU-Alamogordo Campbell Art Building
Scenic Drive
Alamogordo, NM 88310
United States