Alamogordo Tigers Boys and Girls Basketball Wins Against Deming & Cloudcroft Results
Image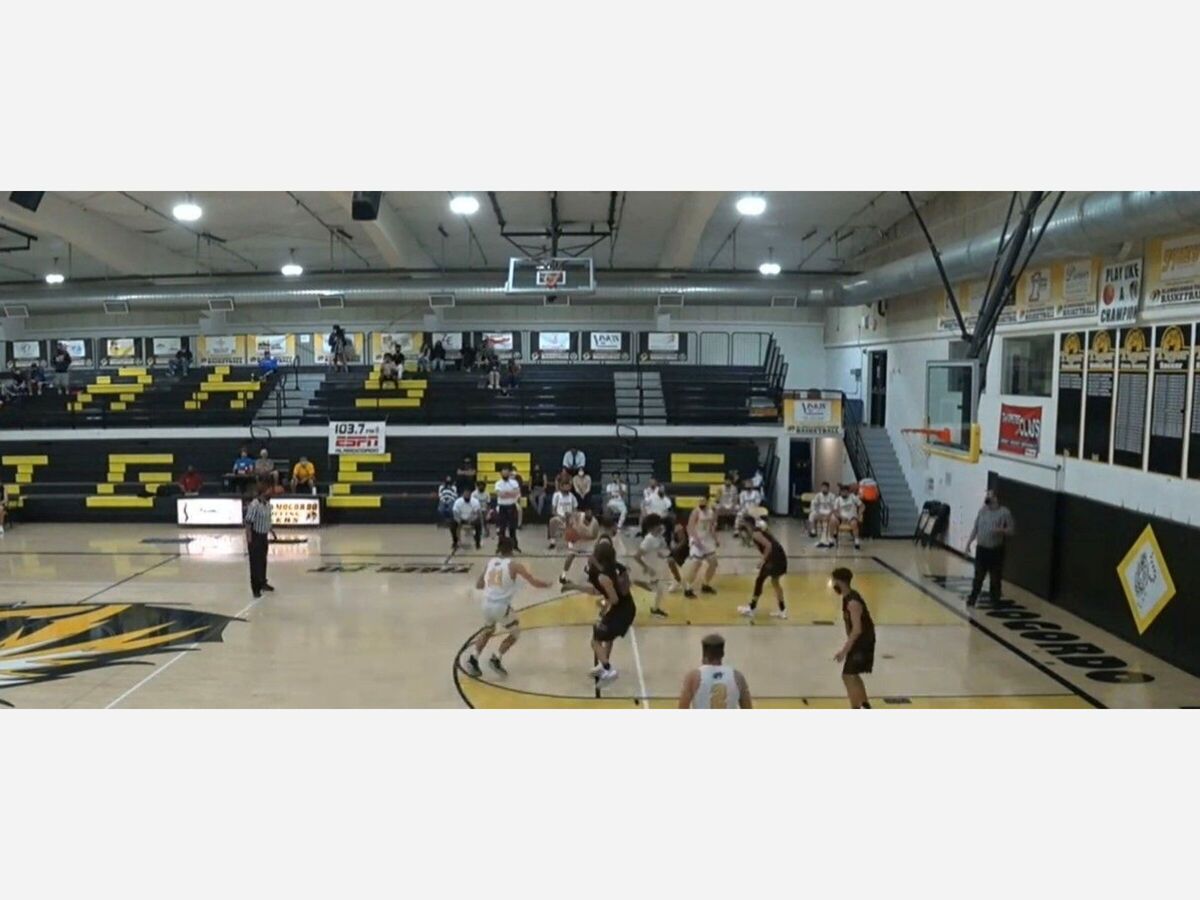 Congratulations to the Alamogordo Tiger Boys Basketball Team and Alamogordo Girls Basketball Team on their wins tonight against Deming.
ESPN 103.7 Alamogordo live streamed the boys Junior Varsity and Varsity Games on YouTube.com/espnalamogordo and they are also available to be viewed as video on AlamoTSPN https://youtu.be/l_VtXx5S2uU now and anytime.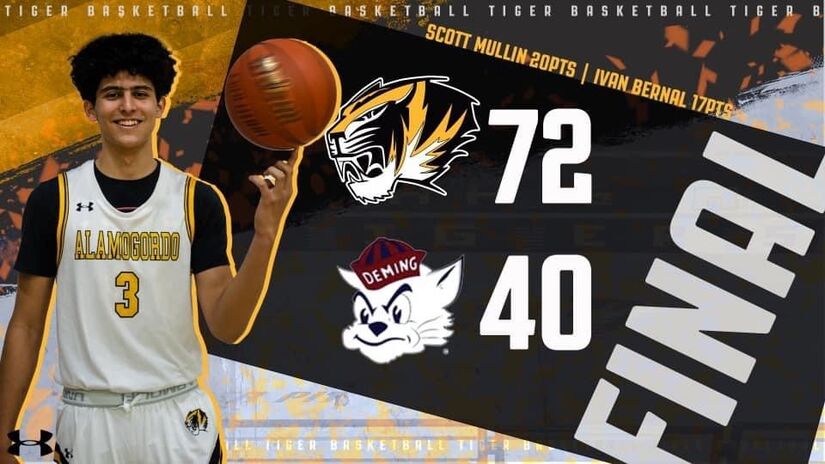 The Alamogordo Boys soundly defeated Deming with a score of 72 to 40. Alamogordo Tiger Boys top scorers were Scott Mullin with 20 points, Ivan Bernal with 17 points and Harlon Gilbert and Klevon Spencer with 8 points each. Tigers are now 3-0 in play.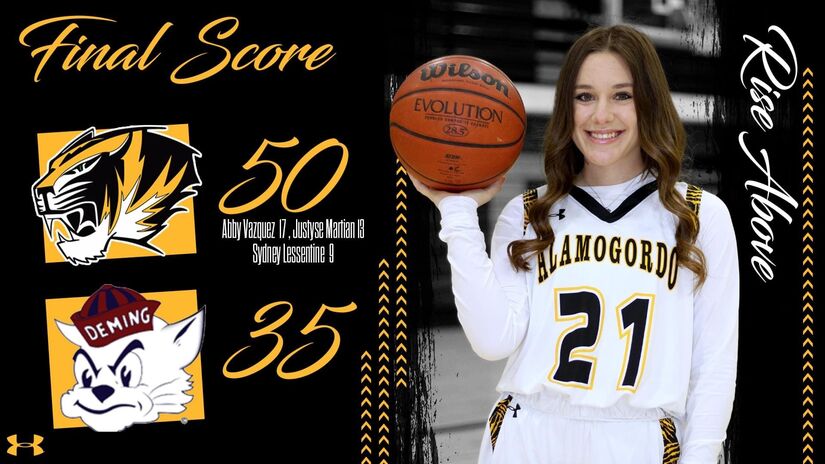 The Alamogordo Tigers Girls also rose above the Deming Girls at Deming with a score of 50 to 35. The Lady Tigers top scorers this evening include Abby Vasquez with 17 points, Justyse Martin 13 points and Sydney Lessentine with 9 points. The Lady Tigers improved their record to a 1 win two loss record. They will also play Onate on Thursday.
Cloudcroft Basketball Update
The Hot Springs Boys Basketball team defeated Cloudcroft Boys tonight with a score of 63 to 33. Chase Avord and Jeygan Adams let the Cloudcroft Bears with 10 points each and Elijah Gutierrez had 9 points. The Bears are 0-1 for the season and play Tularosa on Wednesday.
The Cloudcroft Girls defeated the Hot Springs Girls with a score of 36 to 22. Kaylee Hickman let the Lady Bears with an astounding 22 points. The Lady Bears are 1 win and 0 losses for the season and play Tularosa also on Wednesday. 
The Alamogordo Tigers, Coming Up Thursday, Play Onate
The Tiger Boys compete with Onate on Thursday. Stay up to date on the Tiger's schedule on our 2nd Life Media Alamogordo Town News Events Calendar and of course on Facebook via ALAMOTSPN