Border Patrol Agent Shot & Survived 12 Smuggling Schemes Averted
Image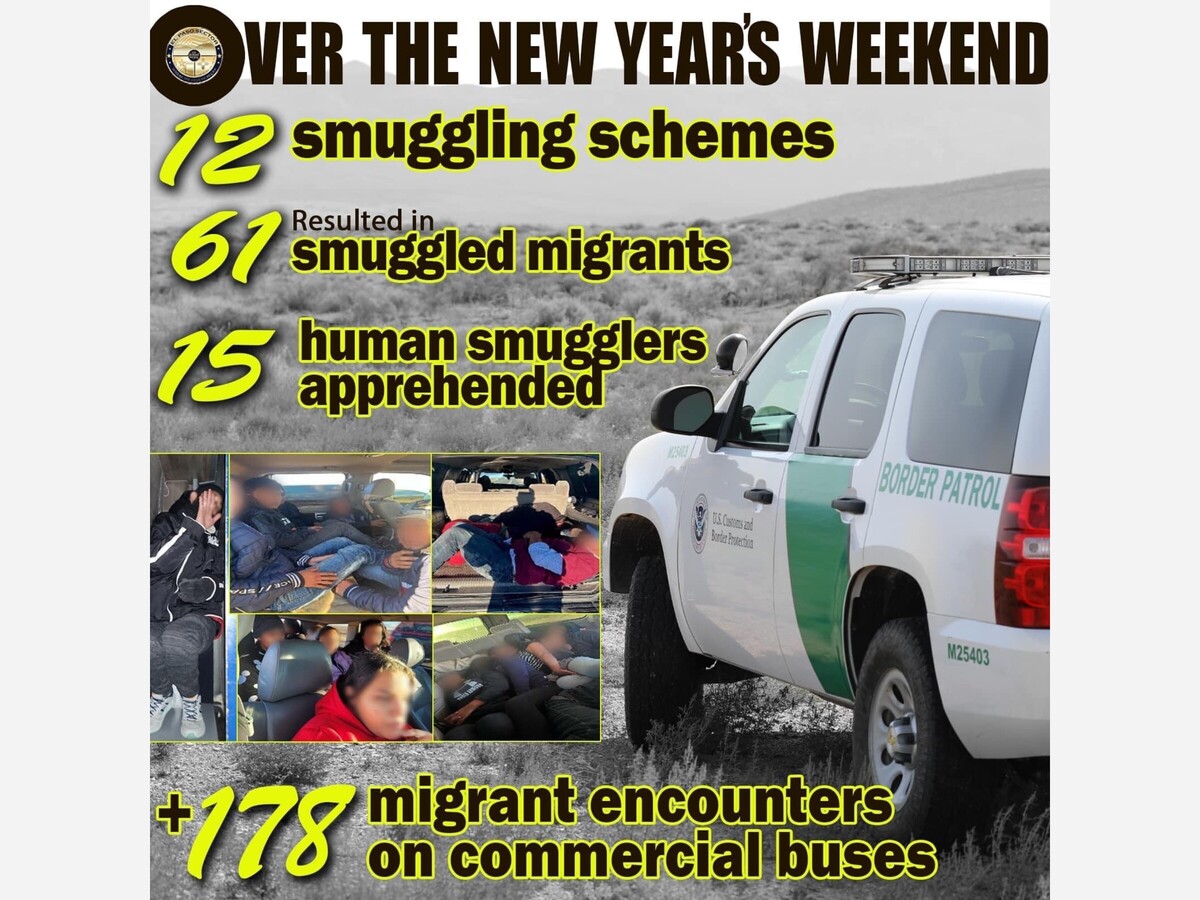 The El Paso Sector checkpoint and field agents were busy over the New Year's weekend with multiple foiled smuggling schemes and numerous migrants intercepted inside commercial buses. Over 200 migrants were encountered attempting to evade arrest and make further entry into U.S. illegally. 12 smuggling schemes were caught resulting in 61 smuggled human beings. Fifteen human traffickers were apprehended and 178 migrant encounters occurred on public buses. 
Thursday Interim Deputy Chief Patrol Agent Jesse D. Munoz administered the oath of office to a new Law Enforcement Information Systems Specialist.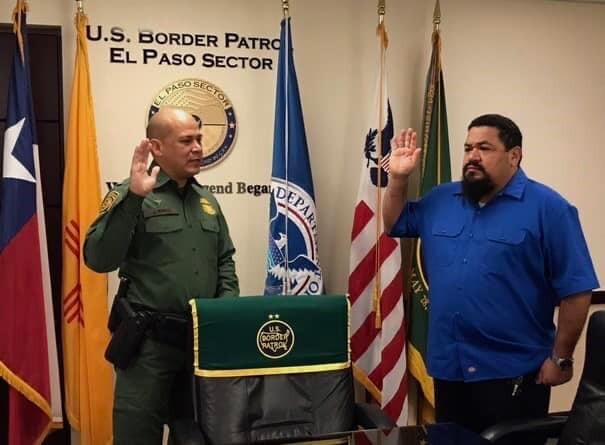 El Paso Sector continues to see large number of migrants attempting to evade arrest throughout the entire sector. This is in addition to migrants surrendering themselves to agents, at the border, in downtown El Paso. Thus far, El Paso Sector has recorded 106,561 migrant encounters this fiscal year 2023. 
A U.S. Border Patrol agent was shot in the chest Thursday near Lordsburg, New Mexico, as he investigated a vehicle suspected of being involved in migrant smuggling.
The agent received multiple bullet impacts in the chest from an occupant of the vehicle; he survived because he was wearing body armor and was able to return fire as the vehicle sped away, U.S. Customs and Border Protection said in a statement.
The vehicle fled along NM Highway 146 and overturned a few miles away. Border agents arrived and took six individuals into custody from the vehicle, two of whom required additional medical attention. They were flown to a trauma center in El Paso, CBP said. Their condition is unknown.
The agent who was shot received medical attention and was released.
The incident is being investigated by the FBI, as are most cases involving an attack on a public servant. ­The New Mexico State Police is assisting.  CBP said its Office of Professional Responsibility also is reviewing the incident.
Immigration and border enforcement have come under increased scrutiny in recent weeks. On Thursday, Joe Biden disclosed he would make his first visit as president to the U.S. border with Mexico at El Paso. He said details were being worked out for a visit in connection with his meeting next week in Mexico City with leaders of Mexico and Canada.
Biden also announced Thursday that the U.S. would immediately begin turning away Cubans, Haitians and Nicaraguans who cross the border from Mexico illegally, expand on an existing effort to stop Venezuelans attempting to enter the U.S.
More News from Alamogordo