Soccer's Adam Hoppes on signing with UDA
Image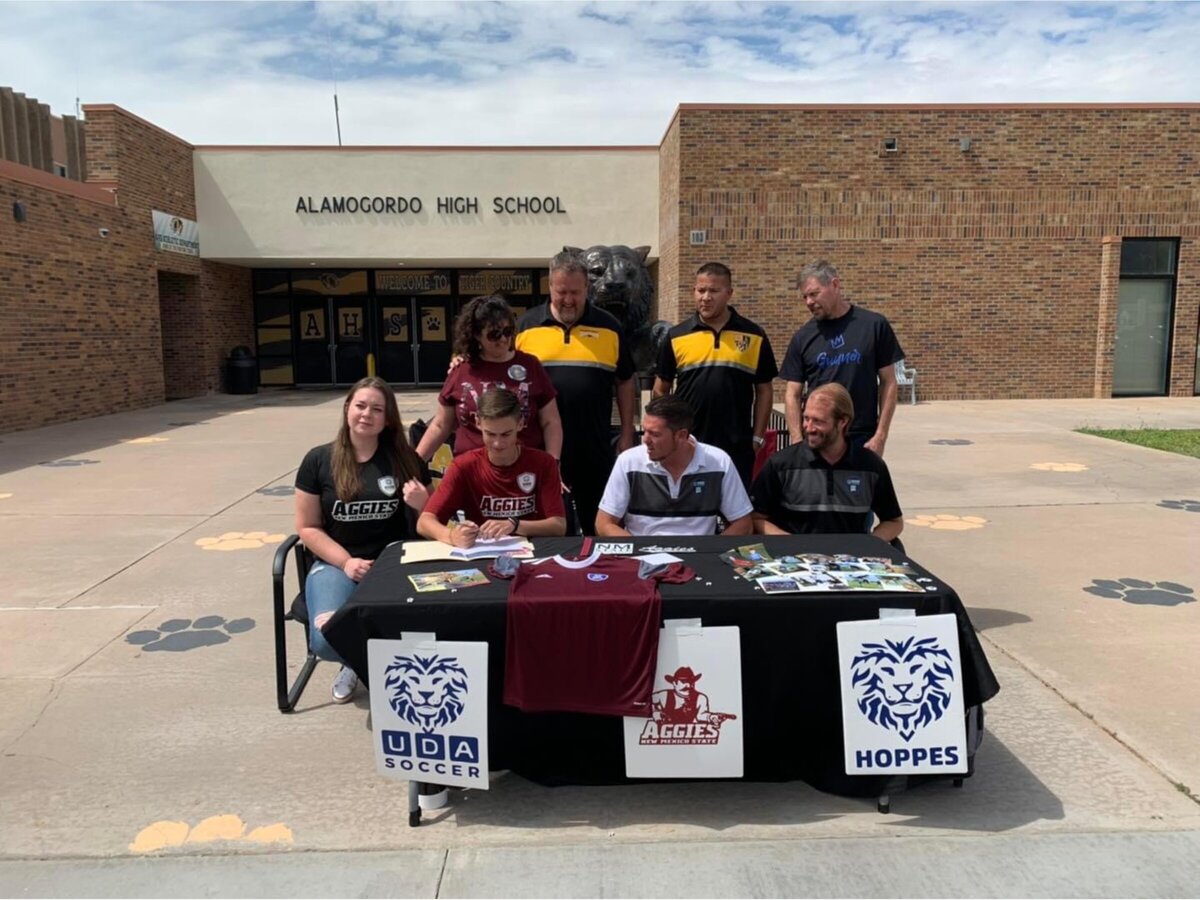 Reported by Alamogordo Sports Radio 101.9 FM/1230 AM 
Congratulations to Alamogordo Tiger Soccer's Adam Hoppes on signing with UDA - University Degrees Abroad at New Mexico State University to play soccer!
Adam played soccer for 5 years at AHS!
Way to go Alamogordo Citizens and the Businesses of Alamogordo MainStreet's New York Avenue Cultural Arts and History District congratulate you!