Legacy of Liberty Air Show Brought Crowds to Visit
Image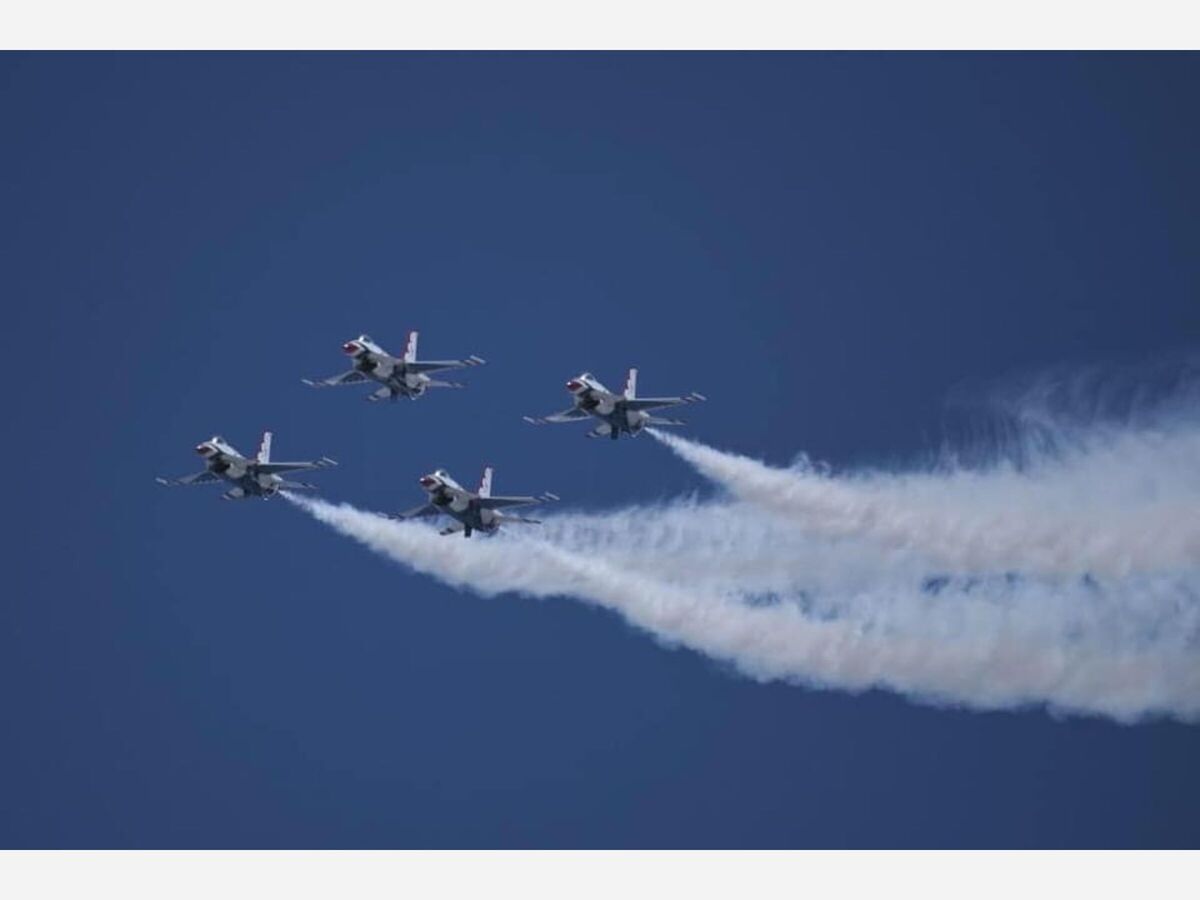 May 5th thru 7th saw a weekend of activities and action for anyone seeking entertainment in Southern New Mexico.
With the Airshow at Holloman this weekend crowds came to visit with travelers from all over the US visiting the region.
The weekend began with Friday Night and Alamogordo MainStreet merchants of New York Avenue celebration of First Friday Downtown Nights Alive After 5. All merchants were open and experienced robust business. Brenda Barber of Victoria Alamogordo had a DJ out front of her store and reported it was a "brisk Friday night in sales and seeing new visitors," The Local Bodega hosted a Macramé and Margarita event that sold out and was a fun time by all, Roadrunner Emporium had a live remote from KALH radio plus inside was alive music with Lenore Whitney and several guest performers who dropped by and shared the stage inside.
Otero Artspace had its opening and new show launch for May and Flickinger Center had its largest performance of the season with dancing in the isles with a Selena Tribute.
Saturday and Sunday were the days the crowds manifested onto the Holloman Airshow and were treated to viewing the best of American Aircraft from decades past to modern high performance aircraft that inspired awe and delight. The headliner was the Thunderbirds of which delighted all who watched.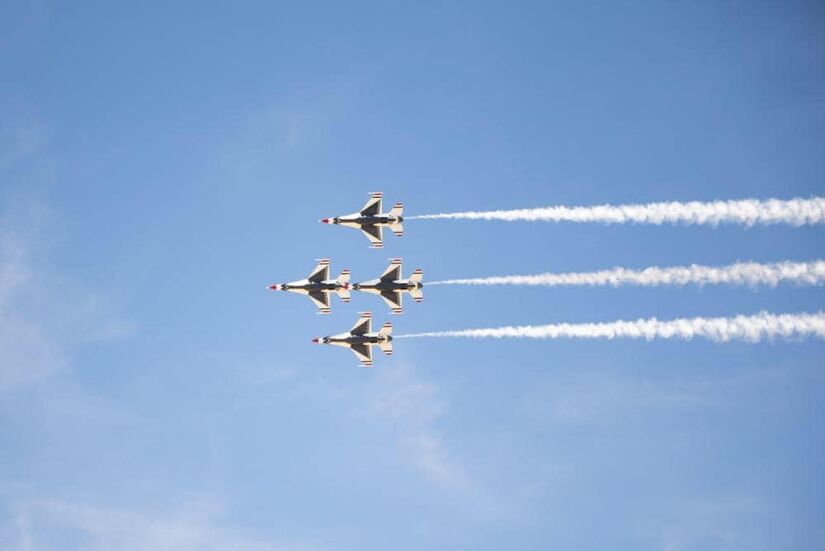 According to police and military spokespersons the crowd control was handled with ease, with a respectful audience and families that enjoyed the day in a safe environment with no major incidents.
Alamogordo had record visitors in area hotels and restaurants and received a great economic boost from the multiple activities coordinated for the community this weekend.
And the summer is just beginning with activities planned all summer long. This Saturday May 14th Alamogordo MainStreet will close off Néw York Avenue from 8th Street to 12th to showcase costumes, superheroes, stormtroopers from Star Wars and the glitter of dance and live music with Atomicon from 4 pm to 10 pm. Come join the fun for another weekend of celebration in Alamogordo.