AlamogordoTownNews.com Meet Author JJ Amaworo Wilson. Friday, April 22 at 6:00 PM Otero Artspace
Image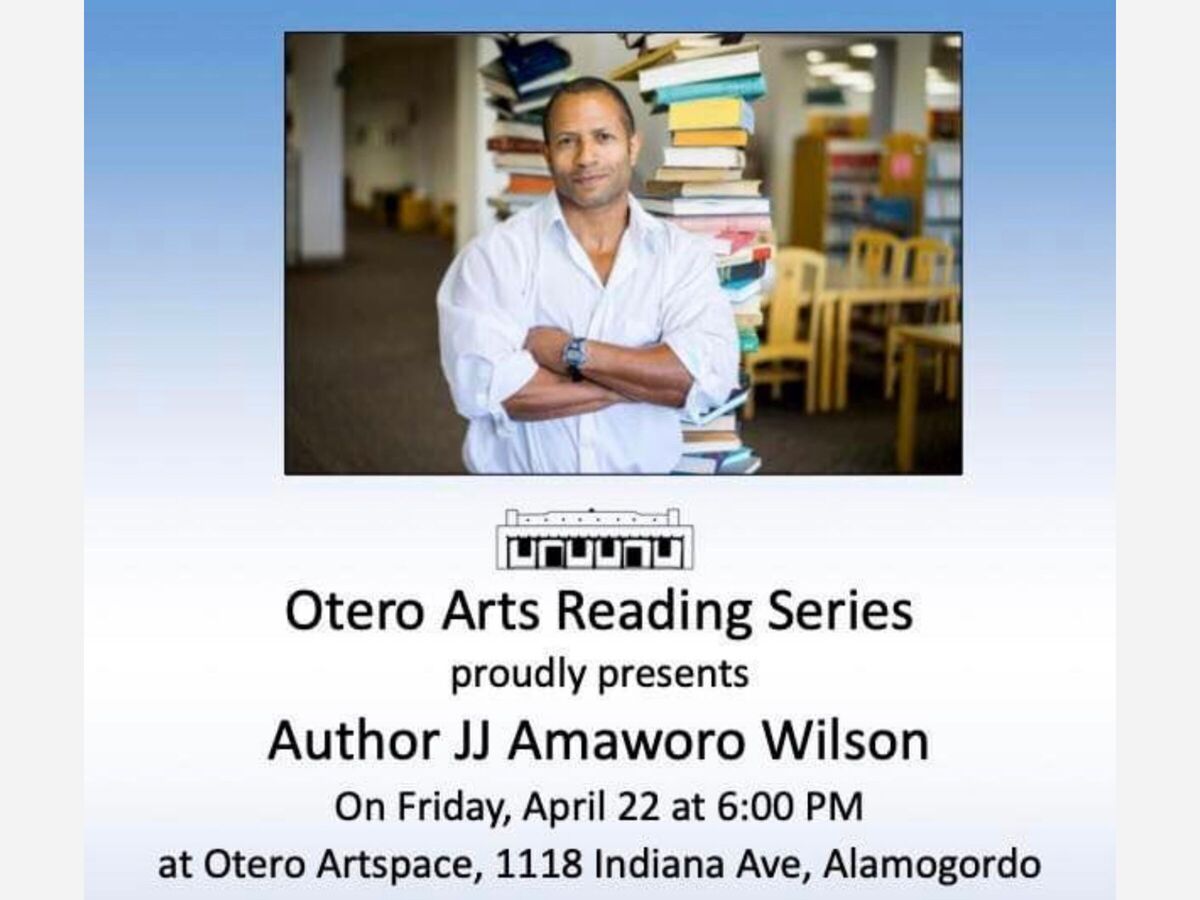 Join the Otero Arts Reading Series special presentation of author JJ Amaworo Wilson.
Friday, April 22 at 6:00 PM
The Women's Club of Alamogordo now Otero Artspace, 1118 Indiana Ave, Alamogordo

JJ Amaworo Wilson is a German-born Anglo-Nigerian-American writer. His work has been published in The Penguin Book of New Black Writing, African American Review, Justice Journal, The New York Journal of Books, and A Public Space, among others. 
His 2016 novel, Damnificados, won four awards and was an Oprah Top Pick. Another novel, Nazaré, came out in 2021. 
He has also written several books about language, two of which won awards that saw him honored at Buckingham Palace in 2008 and 2011.
His plays have been produced on four continents, most recently in Gaza, Palestine (2021). Amaworo Wilson has lived in 11 countries and visited seventy. He is the writer-in-residence at Western New Mexico University.
More News from Alamogordo