AlamogordoTownNews.com: The Children's Music Theater of Alamogordo preps for "The Hobbit"
Image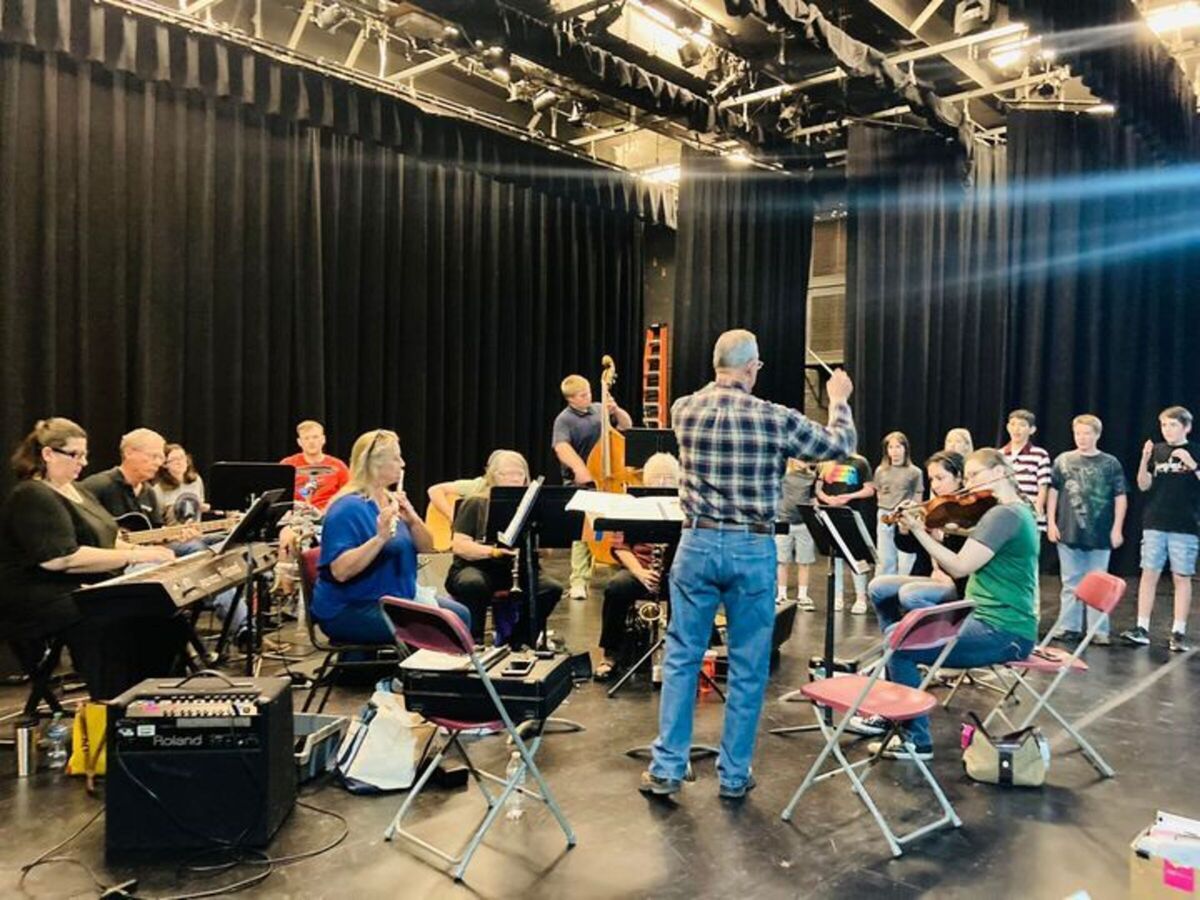 Putting on a show takes hard work, practice, teamwork, and discipline. What great things for children to learn! And it's just FUN. The Children's Music Theater of Alamogordo has a vision to bring art and theater literacy to the young people in our community by giving them the experience of performing live theater, dance, and music onstage. The group strives to enrich the lives of young individuals by giving them the opportunity to participate in the many varied aspects of theatrical performance (set construction, painting, props, stage make-up, costumes, etc.), giving them a positive creative outlet, teaching them public speaking skills, giving them the opportunity to build lasting friendships, and encouraging them to learn the value of teamwork.
The board of directors assisting in that vision includes
Heather Bash - Co-founder and Director
Elaina Orwoll - Assistant Director
Kasi Bryant - Vocal director
Mike Julian - Board member
Keddy Lorraine - Board Member
Jayme Berry - Music and Vocals
Derrick Bash - Set Construction Manager
Geavonna Bryant - Costumer
Rehearsals for Children's Music Theater of Alamogordo's upcoming production of "The Hobbit," a musical play are in full swing along with set design, ticket sales and all aspects of the production. Show dates are May 13, 14, 20, & 21, at 7pm, with a 2pm matinee on May 15. All performances are at the Flickinger Center, 1110 N. New York Avenue.
Tickets are $10/adults, $5/12 & at the Flickinger office or may be purchased online at
ttps://www.etix.com/ticket/v/17205/flickinger-center-for-performing-arts
Some photos of the rehearsals for this upcoming event are showcased below and provided by the Children's Music Theater of Alamogordo. To learn more, assist or for information contact the Flickinger Center for the Performing Arts box office.