Softball and Baseball Girls Defeated Mayfield
Image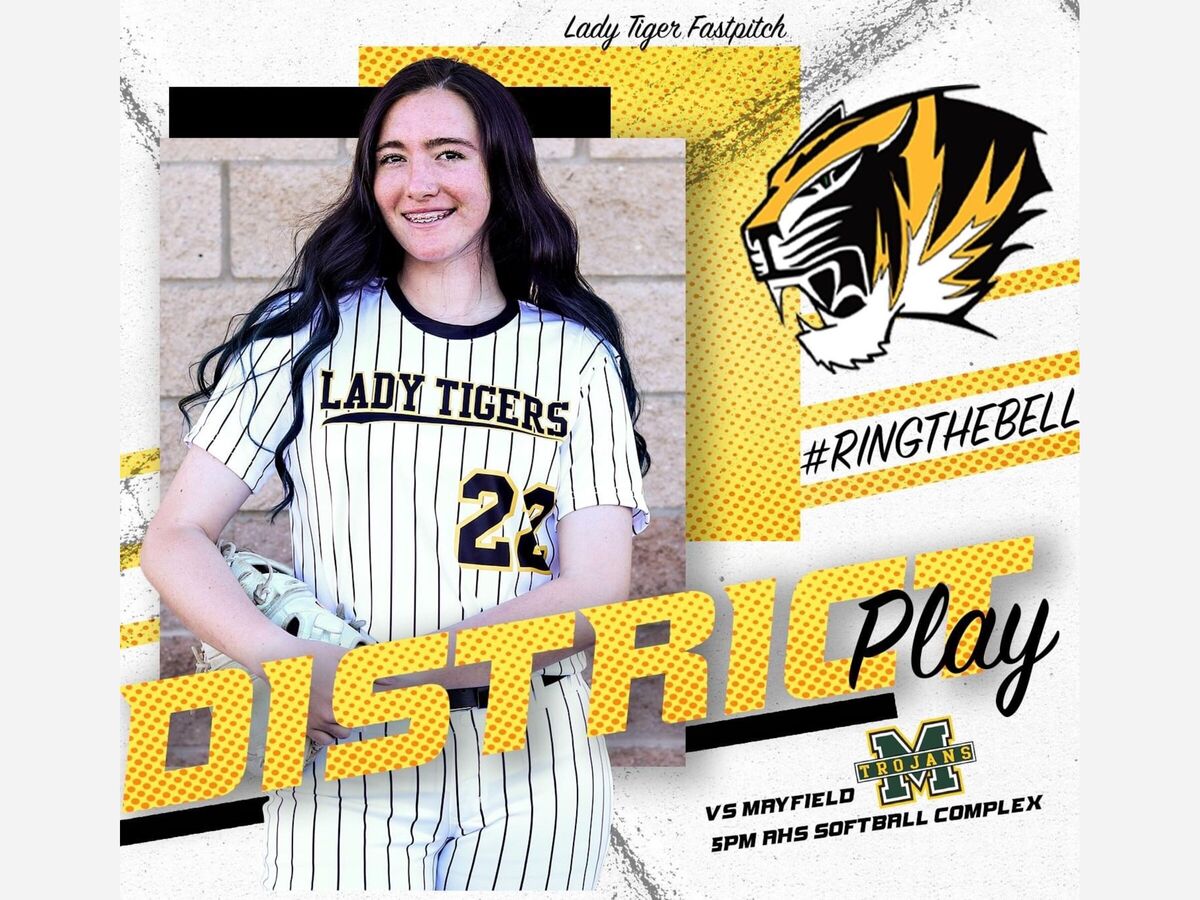 Softball 
After 8 innings Alamogordo Girls defeated Mayfield 7-6 in extra innings.
Lady Tigers are now with a record of 7-5, 2-2 in district - Lady Tigers play doubleheader at Mayfield Friday.
Stats
Sydney Lessentine 8 IP/CG 9K, 12H, 6R
Kendal Lunar 2-5, HR, 2B, 2 RBI, 2R
Alexis Rodriguez 2-4, 2B, 2 RBI
Mariah Granados 1-2, RBI, SB, BB
Sydney Lessentine 0-3, BB, RBI
Amani Cosom 1-4, BB, 2R
Rainn Daily 1-4
Meyli Herrera - 1-4, R, SB
Hailey Evans 0-1, 2 BB, 2R
Baseball 
 Mayfield defeated Alamogordo 10-0.
The Tiger boys drop to 3-9, 0-4 in district, next host Mayfield on Friday.
Tularosa defeated Dexter 16-9.
Wildcats move to 3-2, next play at NMMI at the NMMI Tournament on Thursday.
More News from Alamogordo