A Guide to Self Care Story by Katie Conroy
Image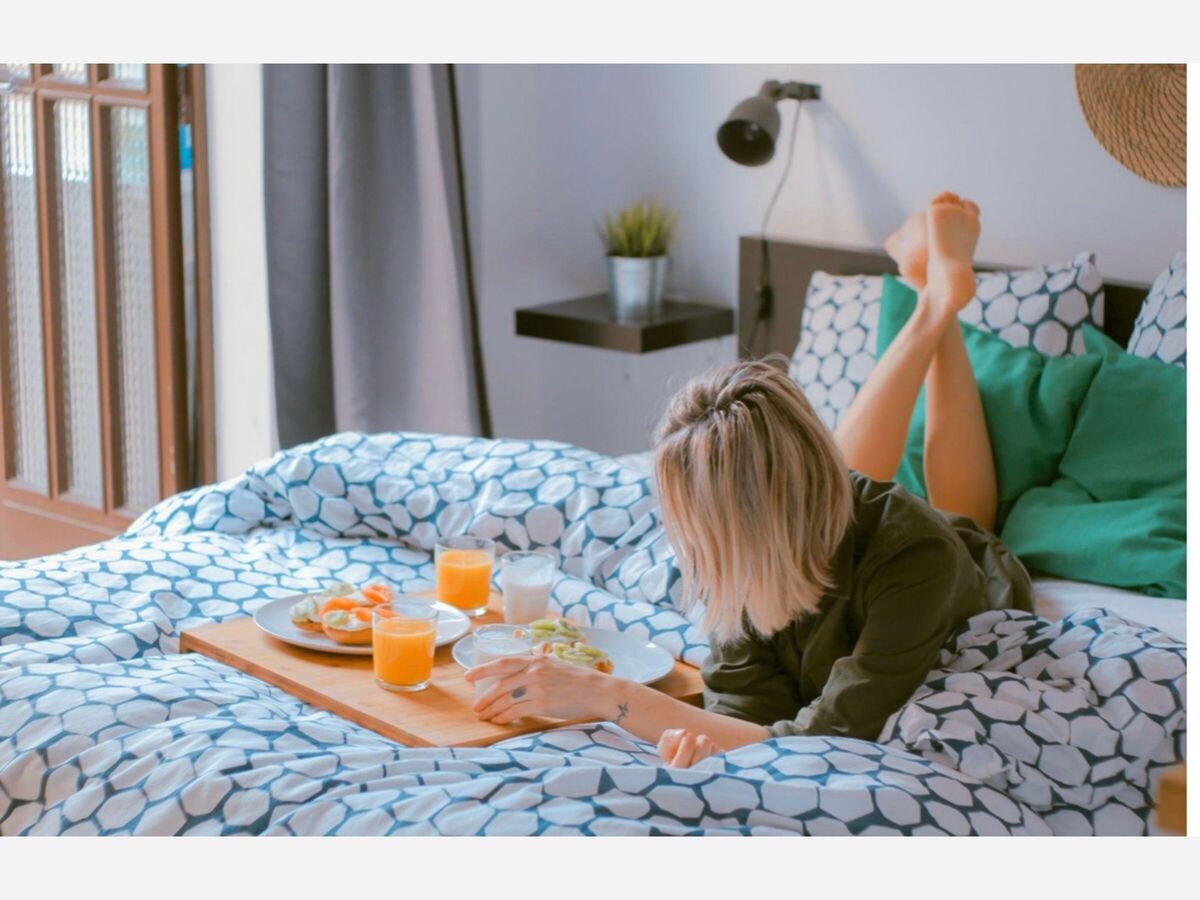 Image via Unsplash
A Guide to Side Hustles and Self-Care
It can be difficult to maintain a healthy routine while working on your side hustle. Regardless of whether you're creating websites, designing marketing campaigns for small businesses, or writing content for influencers and bloggers, your days may be so busy that it's hard to find time for self-care. But there are some things you can do to give your body the love it deserves while making sure you hit your business goals. This articlepresented by author, political consultant, and mentor Chris Edwards uncovers some tips and tricks to help you balance your side hustle and self-care.
Getting Enough Sleep
With self-care, one of the most important things you can do is make sure you get enough sleep. Sleep is essential for keeping your brain and body in top form, and if you're not getting enough, it can be hard to focus on anything else. Sleeping more — even just an extra hour — can help you stay focused and productive.
Relax and Reduce Stress
Many people are so busy working that they don't have any time to relax or enjoy their lives — but everyone needs time to recharge. The good news is that there are ways to recharge your batteries, even if you're on the go. Pick an hour or two each day to do something that makes you feel good. For instance, put on your favorite music on your way to work, or read a book in the bath. And forget that keeping your house clean can help reduce stress; if things feel a little cluttered, start purging and organizing to reduce your possessions and cut down on the anxiety this clutter can cause..
Get Some Exercise
When you're in a bad place mentally, you're more likely to fall into the trap of unhealthy behaviors like overeating or skipping meals. Exercise can help with that. Workout buffs tend to be happier than couch potatoes—they're better at handling stress and even earn more. Exercise lets you stay focused and motivated and helps improve your mood.
Can't get to the gym? No problem! There are many exercises you can do at home, simply by following along with the instructions on a free fitness app or youtube exercise tutorial. Get the most out of your workouts by taking a spare bedroom and converting it into a home gym. Be sure to keep records of any work you have done—certain upgrades may actually boost your home's value should you sell it at some point.
Eating Right
When you're stressed out and running on empty, you might reach for foods high in sugar and fat. These foods can give you a quick boost, but they often leave you feeling unsatisfied and hungry again later. When you're running a side business, it's important to maintain a healthy diet.
Here's one idea to help you do just that: Create a smoothie recipe book. Smoothies are a great way to get a healthy amount of fruits and veggies, which can keep you full and energized throughout the day. You can create several versions that include various fiber sources, protein sources, and fats for different times of the day — breakfast smoothies have more protein, while smoothies for lunch or dinner could include more fruits or veggies.
Benefits of the Great Outdoors
In addition to physical health benefits like freshening the lungs, improving cognitive function, and boosting energy from exercise, entrepreneurs can find peace of mind from being in nature. Being away from the hustle and bustle can be a great way to clear your head and focus on what matters.
Healthy, Wealthy, and Wise
Wellness is a must for anyone who desires to be successful. Whether you're trying to become a millionaire or simply build a business, health and fitness are essential components.
Article by Katie Conroy. Ms Conroy is the creator of Advice Mine. She enjoys writing about lifestyle topics and created the website to share advice she has learned through experience, education and research.