Happy 86th Birthday Coach Bob Sepulveda
Image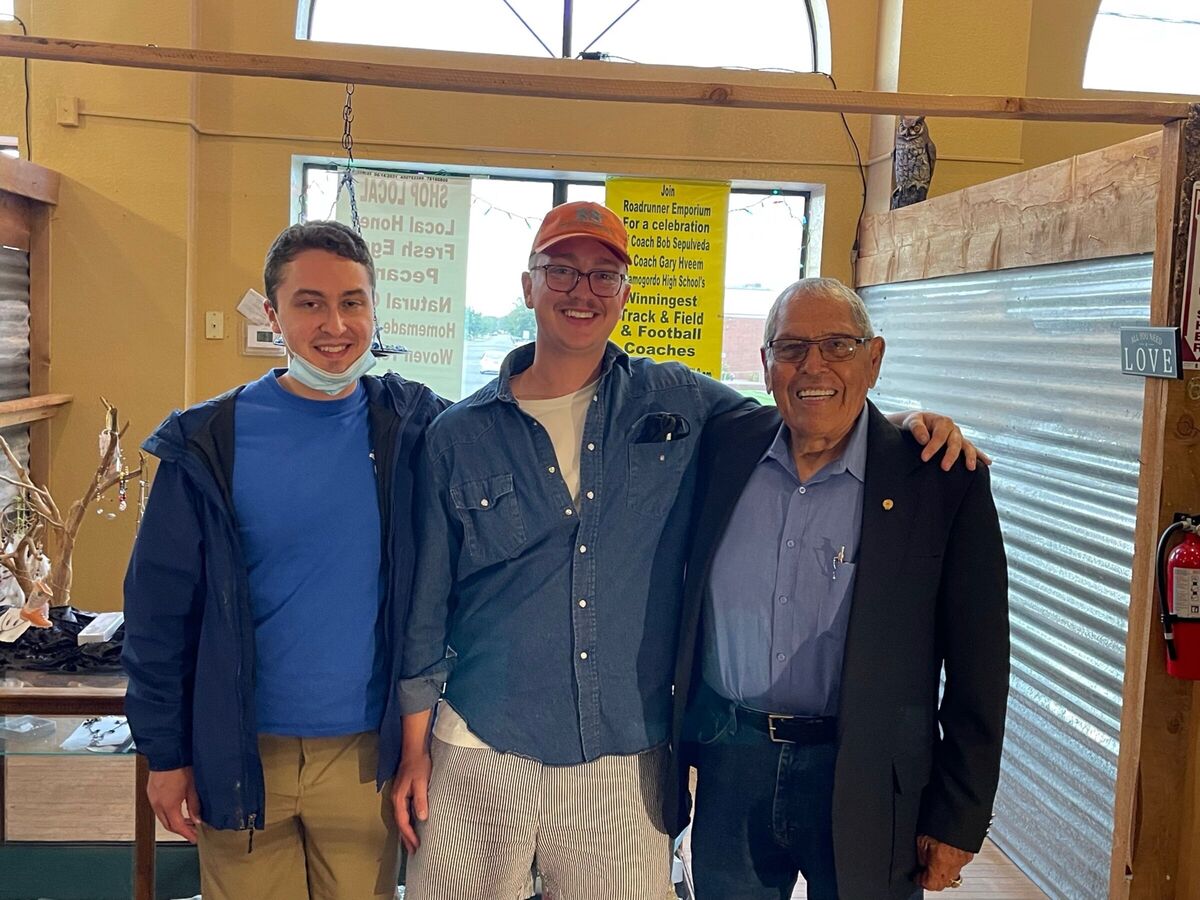 Locals from the 1960s through the 1990's were very familiar with the name Coach Bob Sepulveda as his teams were in he headlines for a number of title wins and he was the Winningest coach in Alamogordo Tiger History.
During his tenure as a coach he faced a variety of tough issues; the launch of national high school interscholastic sports standards, integration and the civil rights fights of the 60s, feminism of the 70's,  Title IX implementation and girls interscholastic championships, the politics around high school sports and more.
Coach Sepulveda was one of those rare individuals that for over 4 decades bridged economics, race, feminism, political unrest and UNITED the business community, educational community, political leaders and parents around one goal - student success.
Coach Bob Sepulveda, New Mexico Coach of the Year for boy's track; 1982, 1991 and 1996. Received the NHSACA Region 8 Coach of the Year in 1982, 1991 and 1996, Section 6 Coach of the Year in 1991 and 1996. Along with his wife Marilyn, both, received the New Mexico High School Coaches Association Level IV Coaching Milestone ring in 1989. He and his wife Marilyn were inducted into the Alamogordo Tiger Hall of Fame in 1988.
Coach Sepulveda as head coach won 19 District Championships, 5 State Championships, 1 second place finish and 5 third place finishes. His teams won 170 Invitational Track meets. He has had 102 athletes win a first place medal at the State Track Meet. Multiple athletes went on to college with academic and athletic scholarships under his leadership.
In more recent times, people know of Coach Sepulveda because the Tiger Football Field Track bears his name.
A book series has been written on his life and the Tiger Sports program in his honor and is available on Amazon 
https://www.amazon.com/Coach-Robert-Louis-Sepulveda-DaysTM/dp/B08CJP3GQ…
Last fall his accomplishments and those of his student athletes were read into the  Congressional Record by Congresswoman Yvette Herrell staff and the Otero County Commission recognized him for his years of leadership as a community consensus builder.
This year in 2022, keep your eyes peeled for more of Coach Sepulveda, as he is training and will be participating in the State Senior Olympics at the age of 86. If you get up early enough you may seem him sprinting down Scenic with a time faster than men 30 years younger then him.
Happy 86th Birthday Coach Sepulveda, you continue to inspire those around you.