Scam Alert IRS 3rd Stimulus Payment - Do NOT Click
Image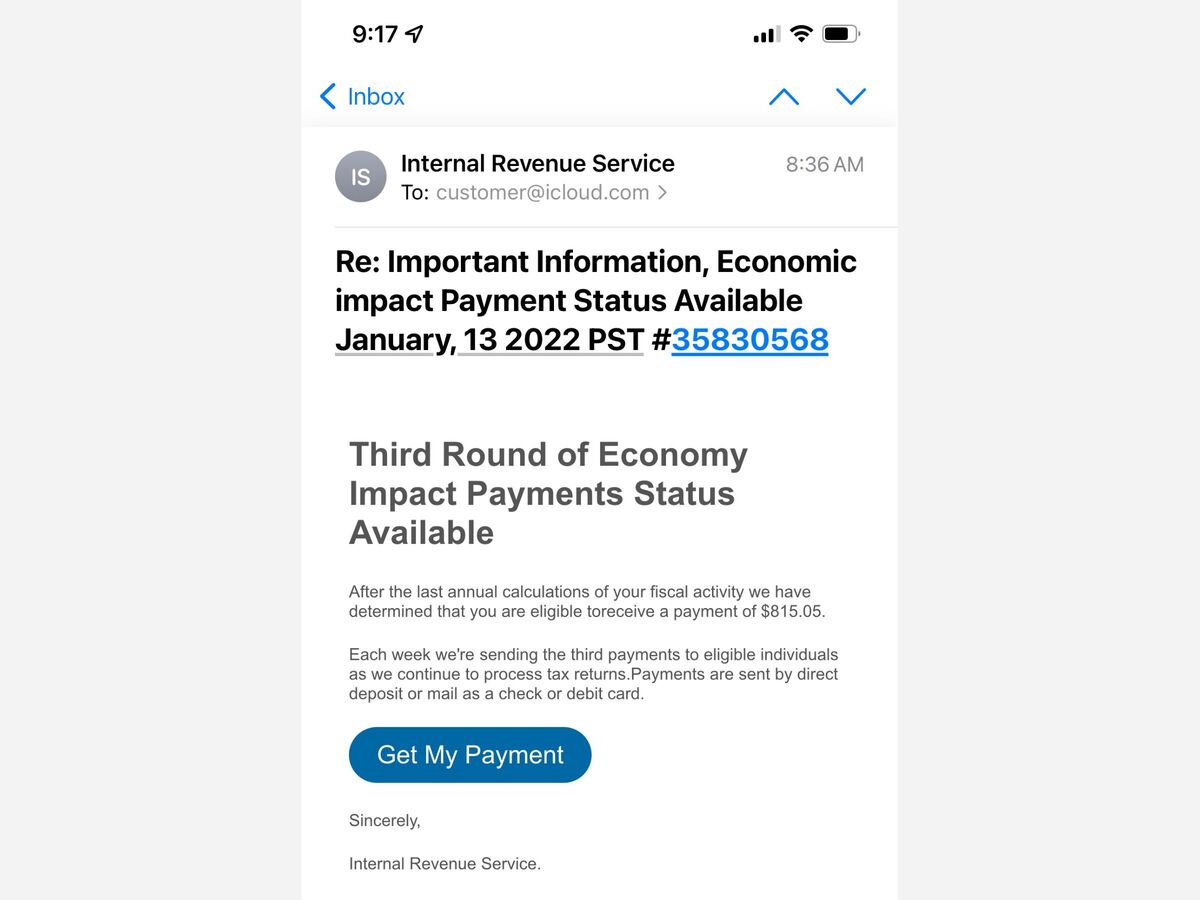 Caution is always in order when getting unsolicited emails and phone calls. Those impersonating the IRS, a 3rd Round of Stimulus payments and those impersonating Norton Anti-virus and other organizations are in the rise.
One easy to to know is the IRS will never send an email always certified mail of an honest attempt at collection or payments. If a spam call hang up or do NOT answer.
If an email check the legitimacy by clicking on the email to see who it is from, a name doesn't mean it is who it is. This email name was masked but when clicking on it one can see it originates overseas…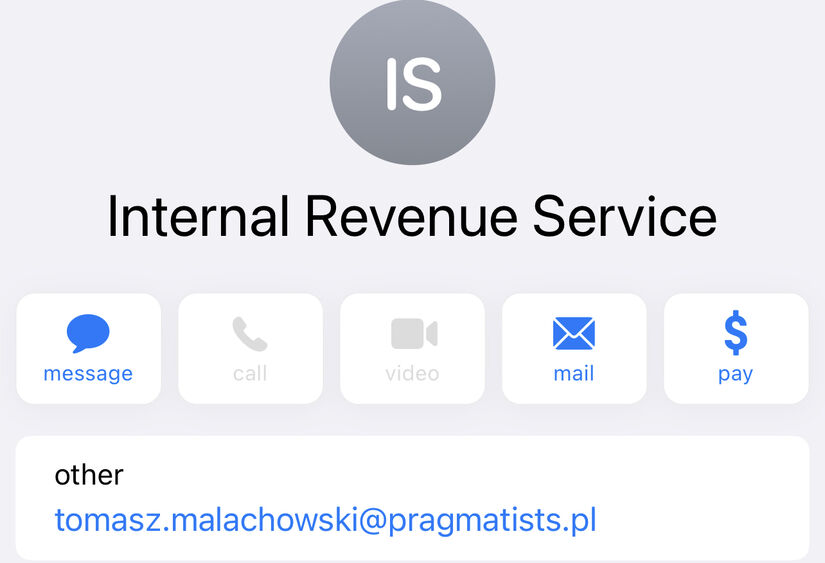 Be diligent and don't every give your credit card or personal information to a link or a caller you have not verified. If it looks to good it is likely a scam. If in question ask a tech savvy individual or the police.