AlamogordoTownNews.com The Workforce Innovation Opportunity Act Coaching
Image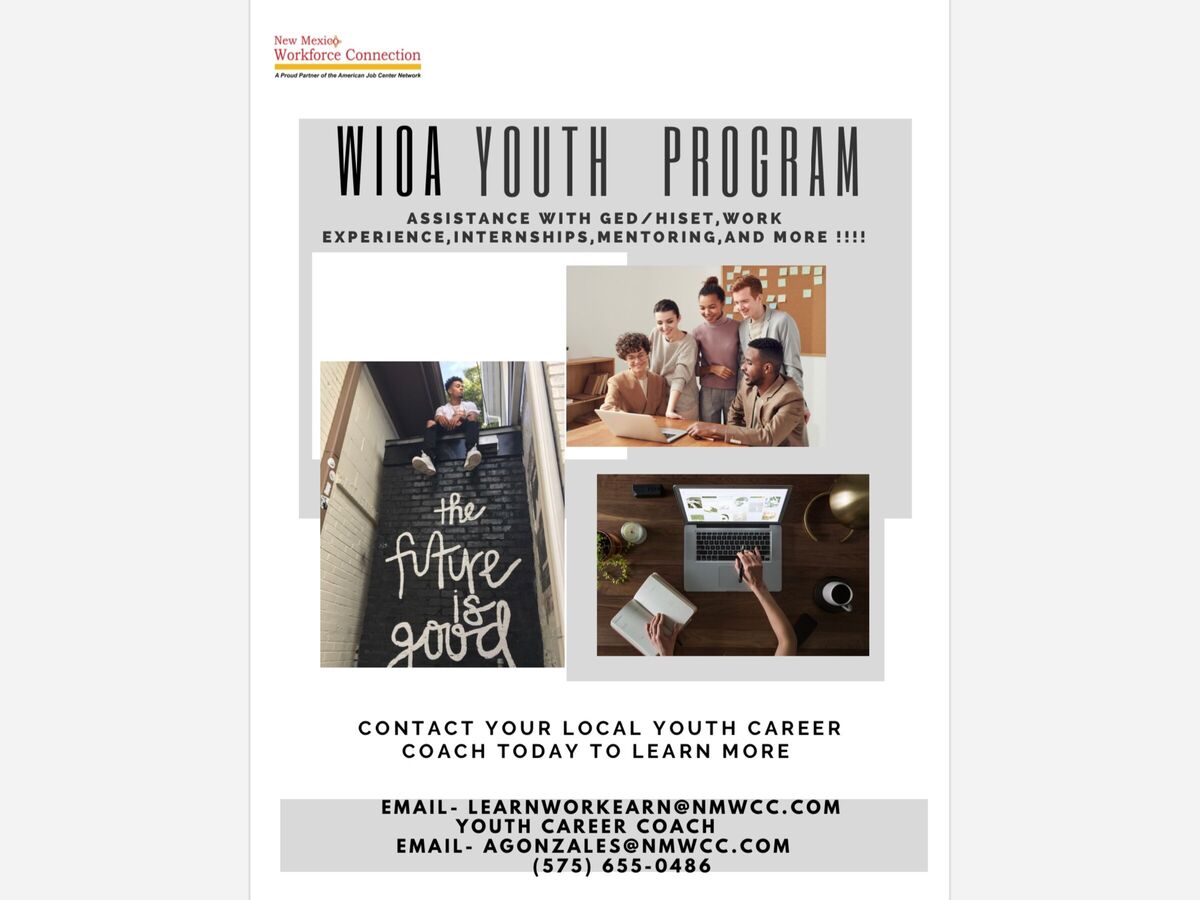 Alamogordo has resources available for those in need of a Youth Career Coach in Otero County. The youth program serves 16-24 year olds with an emphasis on out of school youth, low income with barriers to education and employment, and resources to make them more self-sufficient. In school youth may also be eligible to receive assistance.
Insight:
The Workforce Innovation Opportunity Act (WIOA) is landmark legislation that is designed to strengthen and improve our nation's public workforce system and help to get Americans, including youth and those with significant barriers to employment, into high-quality jobs and careers and help employers hire and retain skilled workers.
The WIOA Youth Program assists individuals 16-24 years of age with barriers to education and employment. Barriers can range from those that are low income, in school and out of school individuals, justice involved, parenting, those needing access or assistance accessing local resources, those needing additional skills or training in order to obtain and maintain gainful employment. Skills and training can range anywhere from one on one coaching, building a resume and preparation for job interviews. The program also assists with on the job training in the community and pre-employment experiences.
Still unsure?
Here's the rundown- 
Do you need to complete your GED/HiSet?
Are you considered low income?
Do you need work experience?
 Do you need supportive services to be successful?
Speak with the local youth career coach to determine eligibility and assessments is simple email, call or text to set up a time to speak or contact the local WIOA Youth Career Coach if you would like to know more about the program.
Presentations are also available for employers and other local resources in the community needing more information on the program or are interested in working with WIOA Youth in order to provide resources to those in need.
The local contact for these services is 
Angelica Gonzales
WIOA Youth Career Coach
New Mexico Workforce Connection
Eastern New Mexico University - Ruidoso
901 Alaska Ave.
Alamogordo, NM 88310
Google Voice- 575-655-0486
Zoom available upon request
https://www.youtube.com/watch?v=ewZdK_NTV38
Equal Opportunity Employer/Program
Auxiliary aids and services are available upon request to individuals with disabilities