AlamogordoTownNews.com Roadrunner Emporium Grants $500 Otero Hunger Coalition
Image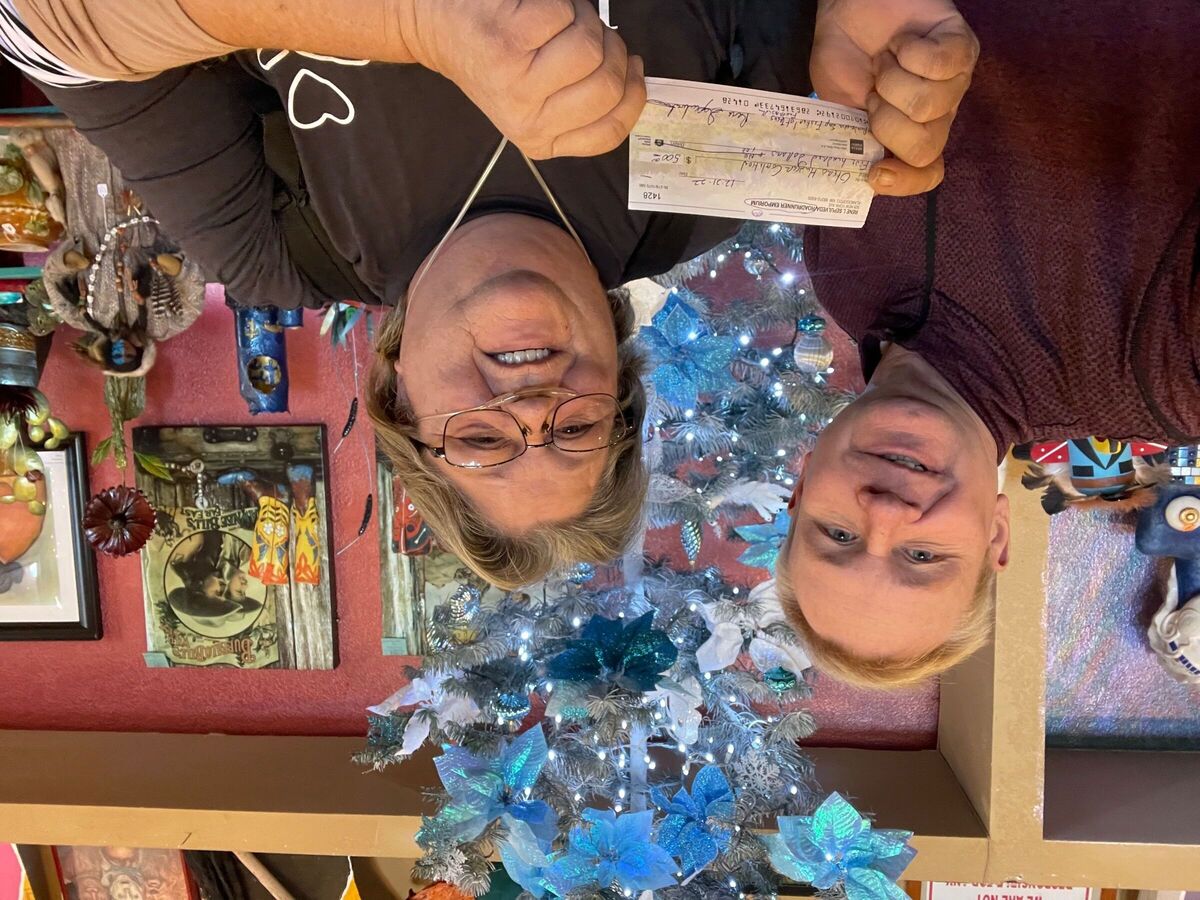 Roadrunner Emporium Fine Arts Gallery Antiques and more via it's Festival of Trees is honored to provide a cash grant of $500.00 to the Otero Hunger Coalition.
Roadrunner Emporium co-owner Rene Sepulveda commented; "food insecurity is a sad issue that should not happen in a nation as prosperous as the US, as such it is a real concern for struggling families and we felt a responsibility to do a small part to address the issue this holiday season. Thus adding to our season of giving we are issuing a grant of $500 to the Otero Hunger Coalition. We all own the issue to help those less fortunate and help pull them upward. We hope others will join us to solve the root cause of food insecurity in Otero County and across this state."
The Otero Hunger Coalition works through partnerships with other organizations to build a healthy community through access to good food and addresses the root causes of food insecurity in collaboration with key partners, businesses and government agencies.
OHC supports the operations of soup kitchens and food pantries by purchasing, with donated funds, the food and supplies needed to provide and supplement soup kitchens and food banks in the county. The kitchens and pantries also utilize the food rescue/recovery activities of New Mexico's Roadrunner Food Bank to obtain free and reduced cost food items.
The OHC currently provides community meals to those in need. The meals are served at a variety of different locations, with a total of more than 1,000 meals served each month.
In addition to food services, the OHC has provided emergency housing for homeless persons, identified in Alamogordo or other areas of the county, who need shelter for the night.
To learn more visit:
https://www.facebook.com/OteroHungerCoalition/
To learn more about Roadrunner Emporium, it's artist collaborative, classes and more visit: