Otero Artspace Winter Exhibition Opens Sunday
Image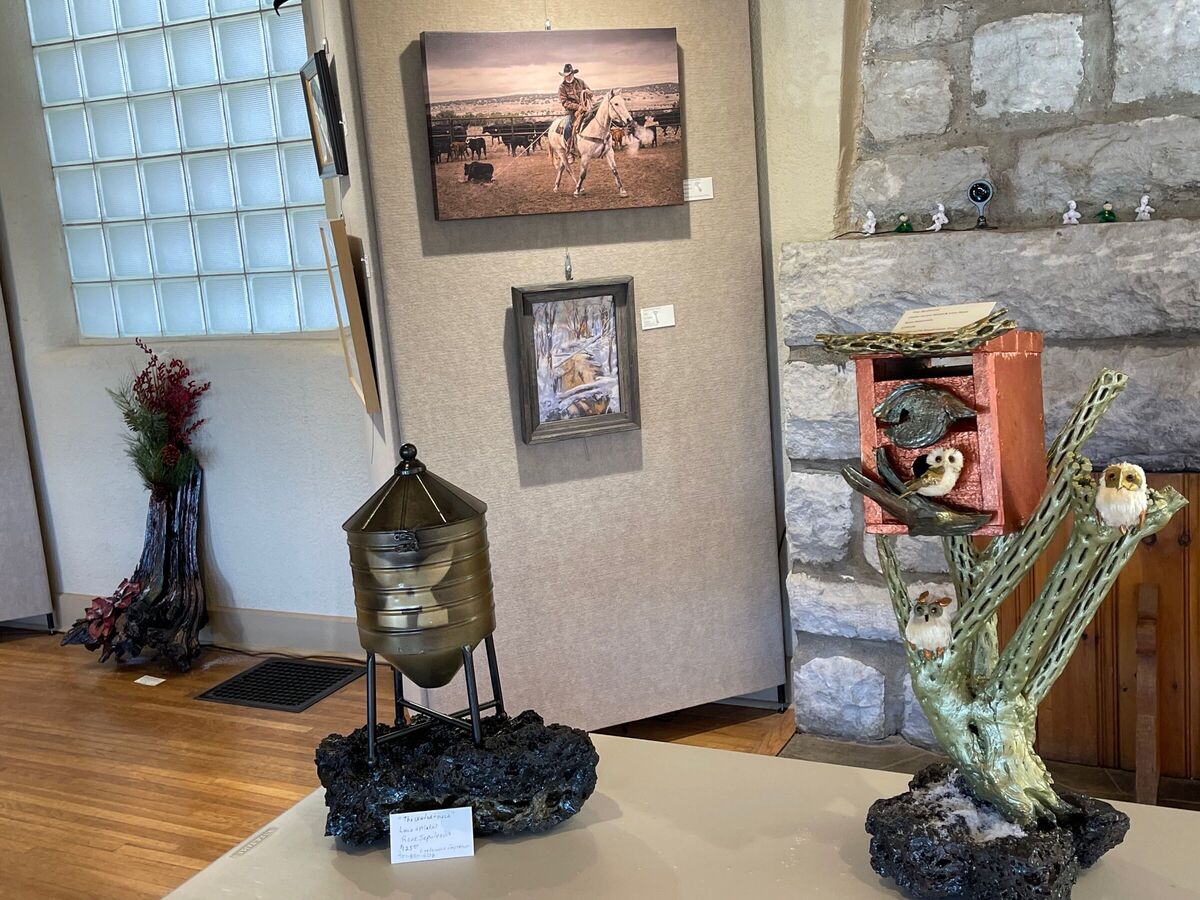 Otero Arts Inc. Artspace at the historic 1936 WPA created Women's Club is hosting their December Artist Showcase as their Winter Art Show and Sale. Multiple local artist of various mediums are participating. This is a free public showing of area artist showcasing a variety of mediums from paintings, photography, metal and wood sculptured arts, jewelry, textiles and more.
Chris Jones of Otero Arts, Inc said, "this is our first showing utilizing our new exhibition panels. The panels are state of the art with the perfect accent lighting to showcase the variety of works of art with perfect lighting."
In speaking with a few board members; the organization is setting an aggressive agenda in the new year in seeking grants to further support local artist with more specialized exhibitions and targeted activities showcasing and promoting the best of the local Otero arts community.
Chris Jones of Otero Arts said, "we are seeking individual artists with a depth of a portfolio that could be showcased in our exhibition space in 2022."
Otero Arts Kathy Ramsey said, "We are excited with this showcase and believe this is the next step in our journey as a premier regional artist showcasing organization. We are working hard in planning the new year, procuring the right items to be a premier partner for the artistic community to host exhibitions, classes, recitals and more in 2022."

The exhibition hall was a buzz of activity Sunday morning, as local artist masked up and committed to their artistic endeavors filing in to place their artwork for the show that begins at 1 pm Sunday.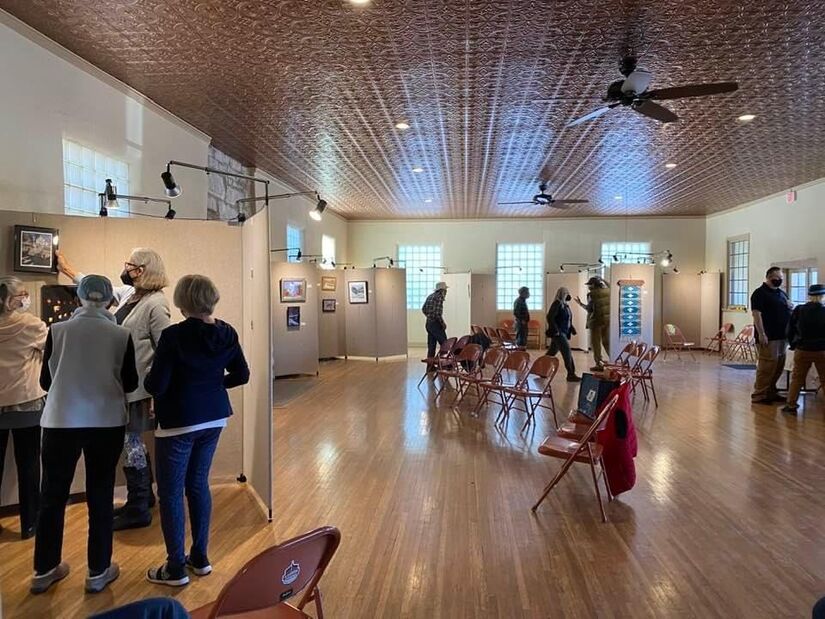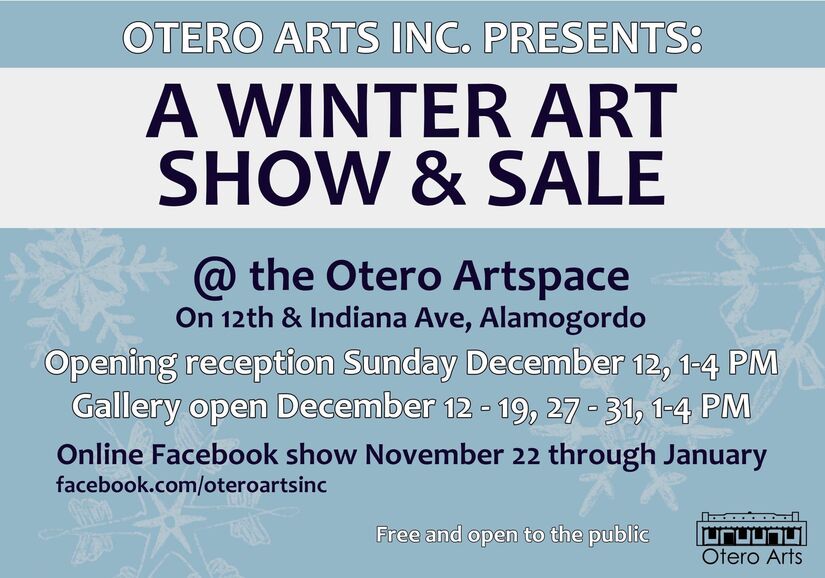 The show and reception begins Sunday 1 to 4, and is open daily from 1 to 4 December 12 thru 19th and the 27 thru 31st 1 to 4 pm. 
Otero Arts Inc is a volunteer supported, donor supported organization with a mission of promoting the best in regional arts and community. 
This holiday season zip over to Indiana Avenue for a touch of culture and let's support local artist. Check out this historic showing at the Otero Artspace 12th Avenue and Indiana Avenue, Alamogordo, New Mexico.
Note: Otero Artspace is located in the beautifully restored historic Woman's Club building at 12th St. & Indiana in Alamogordo, NM. Built by the US Works Progress Administration in the 1930s in the Pueblo Revival style of architecture, the building is historically and culturally significant. It has been restored by the the people of Otero County and this exhibition is one of many planned to showcase the best of the Otero County artisan community.