AlamogordoTownNews.com Yummy Fall Recipe Steak Bites
Image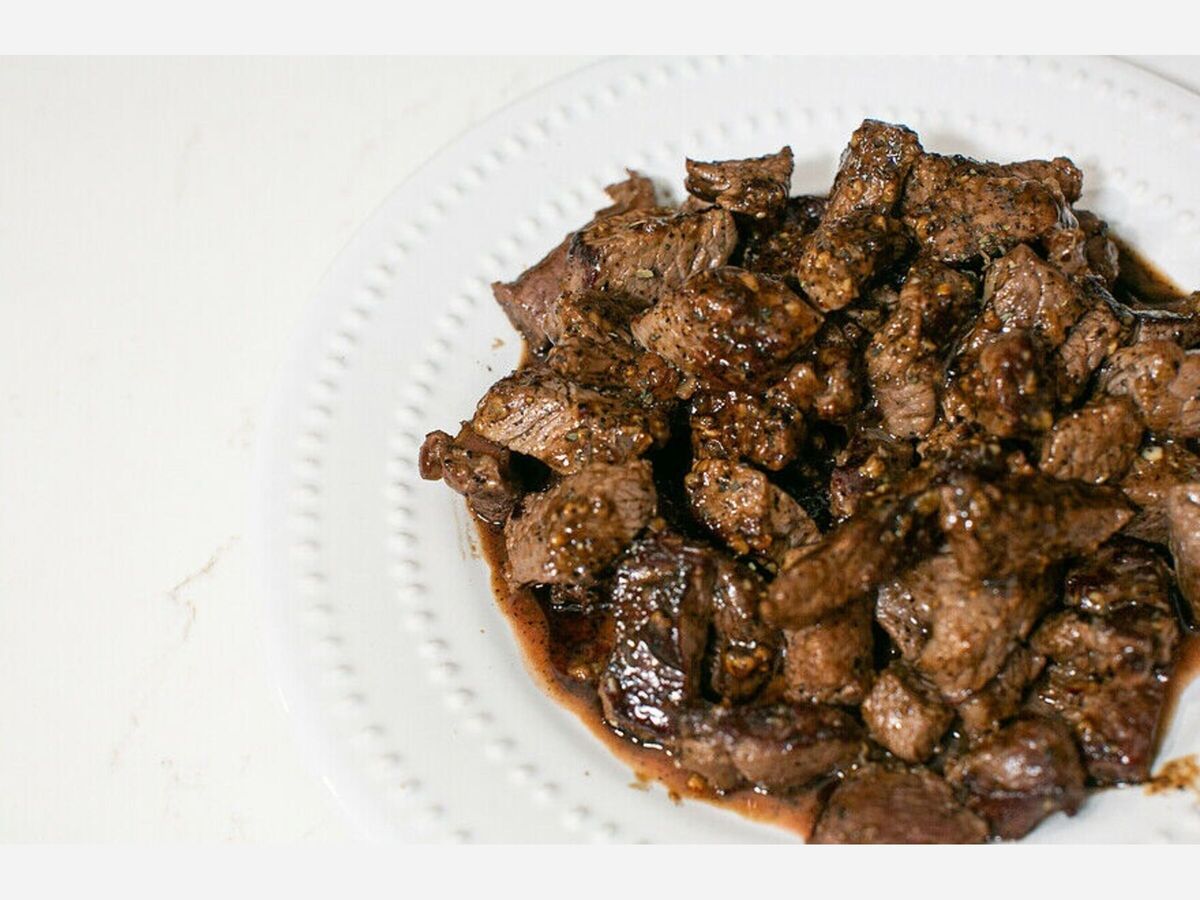 How about some tasty steak bites in just 15 minutes?  This recipe is perfect for any night of this fall season. Pair with a delicious green veggie or mashed potatoes for a truly satisfying meal.
• 1 tablespoon olive oil 
• 1 1/2 pound sirloin steak cut into bite size pieces, or strip loin, tenderloin, strip steak or rib eye
• 1/2 teaspoon salt, or to taste
• 1/2 teaspoon pepper, or to taste
• 2 tablespoons butter unsalted
• 4 cloves garlic, minced
• 1/4 teaspoon red pepper flakes
• 1 tablespoon parsley fresh, chopped
Let's do this…
Step 1
Heat up the oil in a skillet and put in the steak, making sure to season it heavily with salt and pepper as the steak cooks.
Step 2
Cook the pieces of steak for about 2 minutes before mixing, continue to stir and turn the steak until you reach your desired level of doneness. Remember that the steak will continue to cook after it has been removed off the heat for several minutes, be careful not to over cook and take that into mind.
Step 3
When you have removed the steak, move it to a plate and tent it with aluminum foil. Next, turn the heat onto low and melt the butter (you can use the same skillet for added flavor). Once the butter is melted, add in the pepper flakes and garlic, cooking for about another 30 seconds to one minute, making sure to stir it constantly until you can smell the garlic and it starts to brown.
Step 4
Directly pour the garlic butter over the steak bites and toss it all together. Finally, garnish the dish with parsley and serve the meal hot/warm.
Yummy, dig in…