Halloween 2021 Getting Back to A New Normal
Image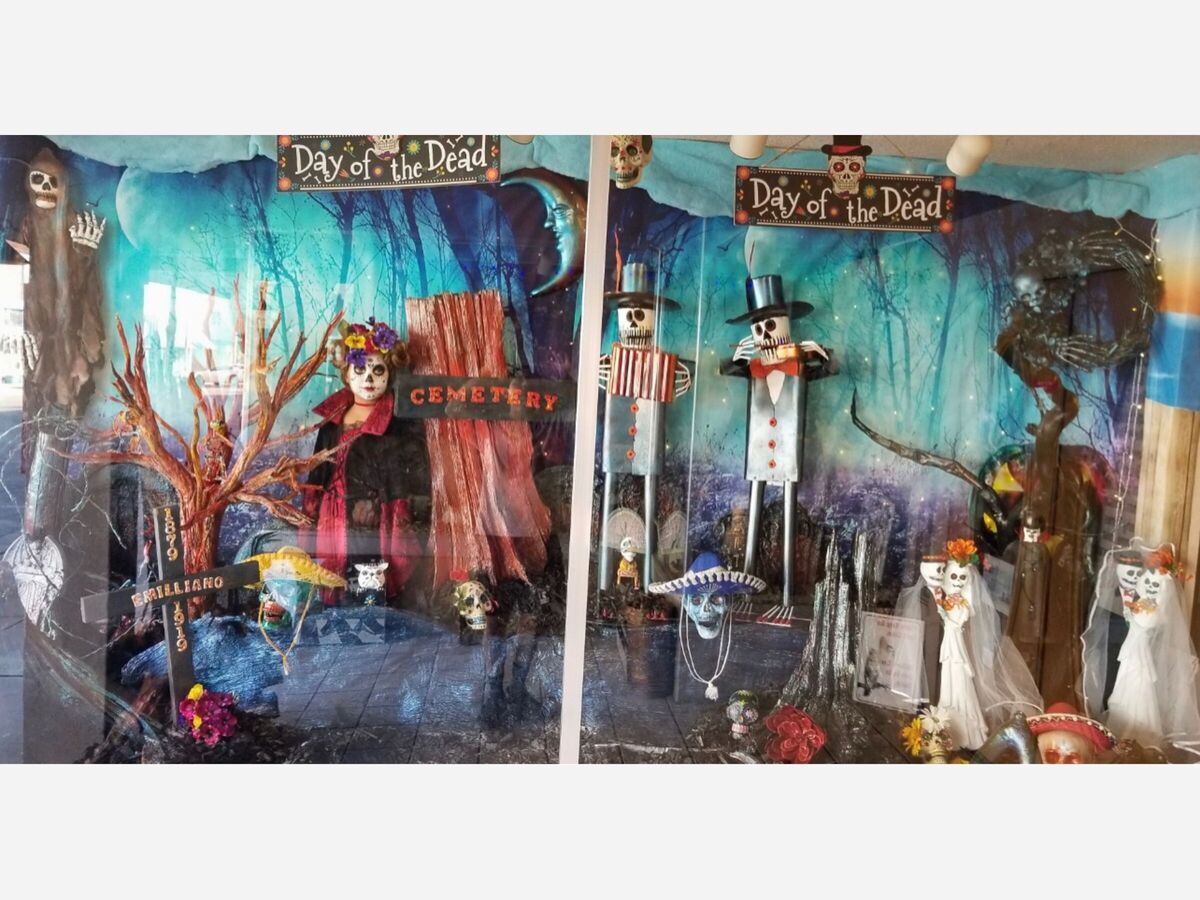 Like much else in life, Halloween locally in Alamogordo and now and most small and large communities has been changed or been impacted by the pandemic.
COVID-19 wariness has done more than just alter the logistics of trick-or-treating or the number of costume parties. It changed the way the holiday, and others, are celebrated.
By fall of 2020, Halloween was a respite and escape from a year of angst and anguish — of closed schools, social distancing, runaway infection rates and previously unthinkable numbers of fatalities.
This year has brought relief in the form of vaccines, although the continued spread of COVID-19, low vaccination rates in our community as well as school quarantines and other headaches, continue to disrupt many lives. But certainly not at the same scale as last year — and this year it comes with CDC blessings, who encouraged vaccinated people to get outside to celebrate.
Good news for the retail sector and large and small retail operators…
I think what you're going to see this year is a return to normalcy," said Katie Thomas, who leads the Kearney Consumer Institute, an internal think tank at the consulting firm Kearney. "What we're hearing from consumers is that most people do feel much more comfortable this year. Because last year, we didn't even have the vaccines yet. So they feel more comfortable this year."
Against that backdrop, Halloween spending could reach an all-time high this year, according to research from the National Retail Federation and Prosper Insights and Analytics. They estimate spending on the holiday to hit $10.1 billion, up 26% from last year and up more than 15% over 2019 spending.
Planned celebrations are nearly back to 2019 levels, while shopping has started earlier. Spending on costumes, candy and greeting cards is all projected to hit marks above recent years, according to the NRF.
Coresight Research survey data shows that roughly 65% of respondents usually celebrate Halloween or have children that do, and there were more (15.7%) who said they plan to slightly increase spending versus those who said they would decrease (12%). However, those who plan to spend much less (9.7%) outnumbered those who planned to spend much more (6.4%).
Research from 1010data also shows that consumers are committing to Halloween earlier this year, a sign that they have more confidence in their plans. It could also signal the holiday is more of a staple than in years past for some consumers.
In August, sales of costumes were up 21% month over month, three percentage points higher than the monthly lift last year, according to 1010data. Candy sales were up 19%, compared to a double digit monthly decline in August 2020.
Astoundingly, sales of costumes for pets were up more than 4,000% in August (compared to a measly 298% last year). So don't be surprised to see four-legged pumpkins and ghosts haunting your neighborhood this year.
The NRF noted that last year's spike in households planning to decorate for Halloween — one way that consumers adapted to the holiday during the pandemic last year — has continued into this year. Spending on Halloween decorations is estimated to hit $3.2 billion, up more than 20% from last year.
Home Depot knows something about consumers' newfound fervor for Halloween decorations. The company in August sold out an early drop of a giant 12-foot tall decorative skeleton with a $300 price tag. Now the item is being sold on resale sites like eBay for much as three times the retail price.
Decorations are still flying off the shelf At many of Alamogordo's local small businesses and local crafters at Roadrunner Emporium that created Halloween and Day of the Dead crafts are thrilled to have locals support the small businesses first and then go to the large retailers if the crafted creations are not suitable or sufficient for home decorating and costume needs. Many local small businesses are decorating and celebrating with special events again like as in the past. Some expansion in events and new venues as well.
The largest area event the City of Alamogordo's Zoo Boo is taking place from 10 a.m. until 1 p.m. Oct. 30 at Alameda Park Zoo.
The event will include trick or treating, a costume contest for all ages, vendors, bounce houses and more.
Pumpkin patches
Pumpkin Patch at Nichols Ranch
Where: 236 Cottonwood Canyon Road in La Luz
When: Weekends of Oct. 23-24 and Oct. 30-31, from 9 a.m. until 5 p.m.
People can come and pick their own pumpkins. Runyan Ranch's petting zoo will be there also. A food truck will also be at the pumpkin patch, apples in the barn as well as jellies, jams, local honey and fresh-pressed apple cider. For more information call 575-224-2023
The 25th annual Family Day at the Patch
Where: Grace United Methodist Church,1206 Greenwood Lane
When: 9 a.m. until 2 p.m. on Oct. 23
Food, games, crafts and pumpkins are expected to be a part of the event. All proceeds will go to Children in Need of Services (CHINS). Call 575-437-7640 for more information.
Trunk or treats
Where: Christ Community Church, 2960 North Scenic Road in Alamogordo
When: 6 p.m. until 8 p.m. for Oct. 27.
The event will include prayer tents, trunk or treat and more. Candy Donations are being accepted through Oct. 24. All candy must be individually wrapped. For more information visit Go.Christcommunityalamo.org/T-or-T-Serve or call 575-437-4241.
Where: Elks Lodge 1897, 2290 Hamilton Road in Alamogordo
When: 6 p.m. until 9 p.m. on Oct. 31
Contact Patricia or Scott for more information via email at Elks1897manager@gmail.com or by phone at 575-437-1897.
Haunted houses and other events
Horror Hall
Where: 7710 U.S. Highway 54/70 on Tularosa
When: 7 p.m. until 10 p.m. every Friday and Saturday in October and 6 p.m. until midnight on Oct. 31
Admission is $10 and includes both the haunted house and the mushroom patch. Horror Hall is a supporter of the Alamogordo Evening Lions. Foe more information call 575-921-2907.
The 10th annual Haunted Village
Where: Sacramento Mountains Historical Museum in Cloudcroft, 1000 U.S. Highway 82
When: 7 p.m. until 10 p.m. Oct. 15-16, 22-23 and 29-31
Cost is $10 per person with proceeds going to the Sacramento Mountains Historical Museum and Pioneer Village. For more information call 575-682-2932.
Nightmare on 54! Community Haunted House
Where: Square 47, 1900 U.S. 54 in Alamogordo
When: 6:45 p.m. until 11 p.m. on Oct. 15-16, 22-23 and 29-31
The first hour is from children under age 10. This event costs $5 for children under 10, $10 per person over 10 or $8 with a canned food donation. This event is a fundraiser for 635th Materiel Maintenance Squadron Booster Club.
Mad Scientist Training
Where: Alamogordo Public Library, 920 Oregon Avenue
When: 11 a.m. until 4:30 p.m. on Oct. 23
Do you have what it takes to be a Mad Scientist? Come try all the spooky STEAM (Science, Technology, Engineering, Art and Math) stations that will be spread throughout the library. When you finish, collect your Mad Scientist certificate and a bag of goodies. Event is free and no registration is nMasks are required for everyone over the age of 2.
New York Avenue Spooktacular on October 30th with a partnership of Roadrunner Emporium and MainStreet Entertainment offering a night of activities
Where: 928 North New York Avenue
When: 4 p.m. until 7 p.m. on Oct. 30
There will be face painting, candy and there will also be a book signing for "Timmy's Big Adventure" by Josette Herrell and "Farmer Jon's Very Special Team" by BJ Oquist.
Anyone buying a book will receive a free ticket to the weekend events held by MainStreet Entertainment featuring a Haunted Spooktacular Event on Stage and live.
MainStreet Entertainment is presenting from 7 to 10 the 29, 30th and 31st. Free tickets with book purchase from Roadrunner Emporium is the 30th. Phone for questions: 7078806238
and finally
Halloween at Tularosa Community Church
Where: 101 Central Avenue in Tularosa
When: 6:30 p.m. until 8 p.m. on Oct. 31
The event will include candy, games, food and fun. For more information call 575-921-2290
Alamogordo is getting back to a state of normal so enjoy the Halloween and Day of the Dead Celebrations and support local community organizations and Alamogordo small business.