Committee to Recall Couy Griffin Press Release
Image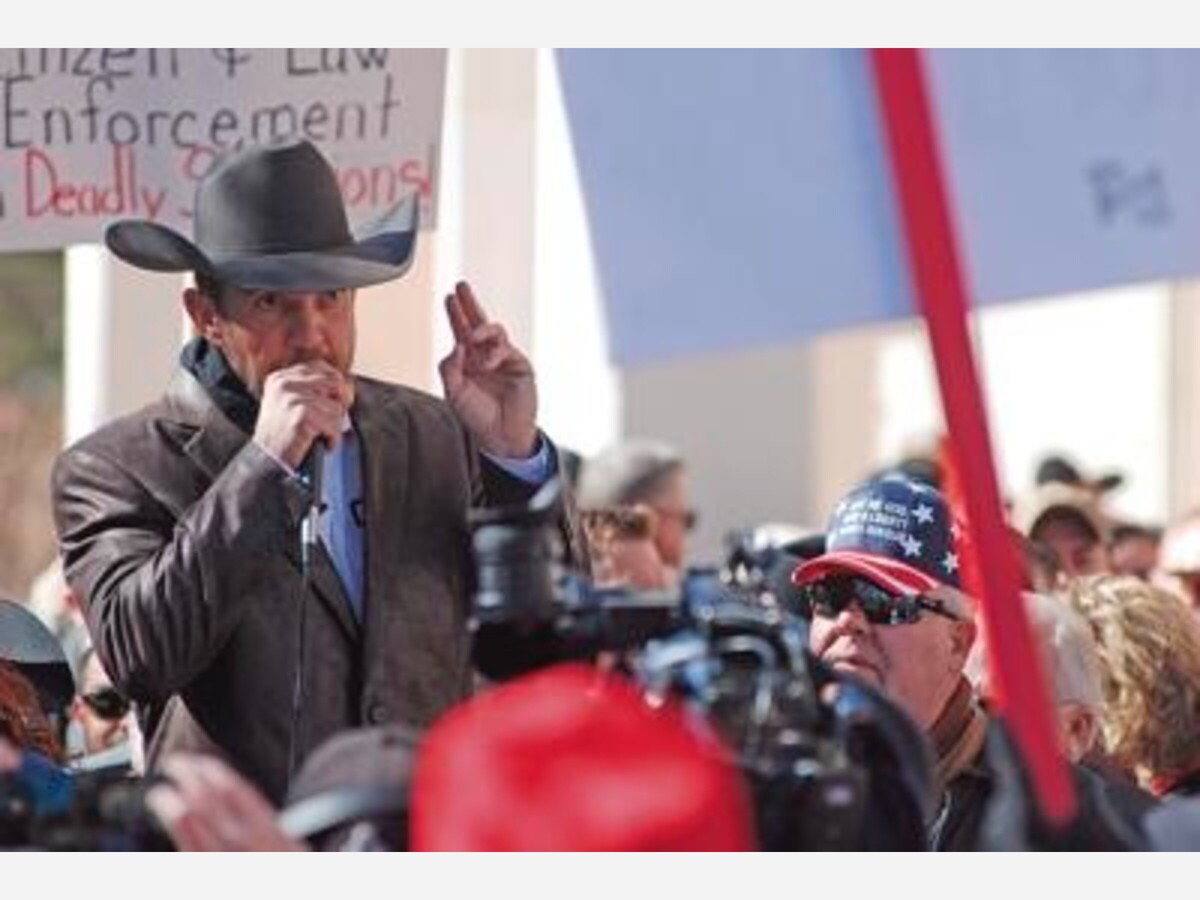 21 Sep 2021 Press Release, Committee to Recall Couy Griffin
Signatures to Date: 1166 of the 1574 required
One week remaining, LAST CHANCE to sign the recall petition!
Timeline: We have 7 days remaining of 90-day signature collection window that ends on 28 September. The committee has collected almost 1,200 registered voters' signatures of people who are displeased with how they are being represented in District Two. We are down to the last weekend of the recall effort so if you have been meaning to sign, you are almost out of time. We continue to canvass neighborhoods and send post cards with our recallcouygriffin@gmail.com and hotline (575) 629-0908 where people can contact the committee to get more information. VOLUNTEERS needed this Saturday and Sunday to go canvas for signatures. Meet us at Presidio Plaza at 10:00 am on Saturday or 11:00 am on Sunday to help canvas. You can call the hotline and leave your name and number for us to call you back.
Upcoming Petition Signing Dates & Locations:
Wednesday, 22 Sep 5-7 pm, Corner of Higuera Ave and St. Francis Dr (Tularosa) across from TulieFreeze
Friday, 24 Sep 4-7 pm, Corner of Fairgrounds Rd and White Sands Blvd
Saturday, 25 Sep 10 am – 4 pm, Presidio Plaza (La Luz)
Sunday, 26 Sep 11 am – 5 pm, Presidio Plaza (La Luz)
Below are the five legal reasons that the recall was allowed to proceed to collecting signatures. It was not because of his rhetoric, it was not because of his activities on 6 January, and it was not because he is a supporter of the former president. It is because he was hired to do a job for Otero county and has spent a majority of his term on the road for his for-profit PAC instead of dealing with local issues.
Factual allegations for this recall include the following:
1. Fails to properly attend meetings (malfeasance, misfeasance, & violation of oath of office)
2. Conduct resulting in Banishment from the Mescalero Apache Sovereign Nation Lands (misfeasance, & violation of oath of office)
3. Use of County resources for Cowboys for Trump business (Malfeasance)
4. Filing improper travel voucher, failing to exercise proper fiduciary responsibility (Misfeasance)
5. Violation of the Gift Act by soliciting & accepting $3,500.00 from a restricted donor (Malfeasance)
If you are happy with Mr. Griffin's performance as a commissioner or see no issues with local politics then no action is required. Also, if you are more worried about who will replace him than holding him accountable for his actions, then no action is required.
On the other hand, if you believe Mr. Griffin's actions (or lack thereof) as a commissioner do not represent your values as a member of his district then we encourage you to sign the petition to force a recall election. His current term will continue until the next election in November 2022 unless a successful recall election is held. Whatever your preference, remember to vote next November.