Local High School Athletes Sign with Major Universities
Image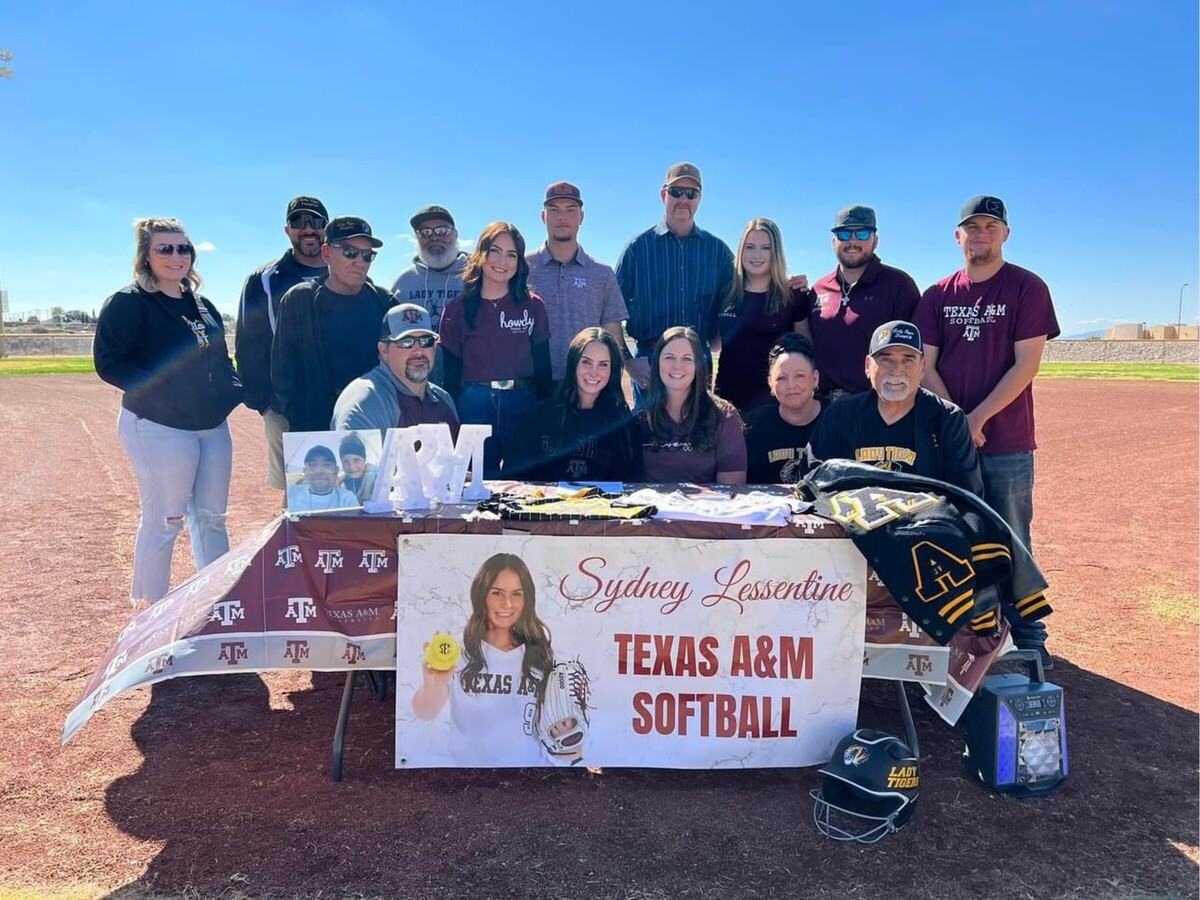 Join Alamogordo Public Schools, AlamogordoTownNews.com and streaming KALH Radio in giving a great big CONGRATULATIONS to these amazing young athletes who's academic and athletic achievements have enabled them a track to college…
Alamogordo High School Senior, Sydney Lessentine just officially signed her letter of intent to play softball for Texas A & M University. This talented young lady has been blessed with a talent far beyond her years. She has been a powerful force during her career at Alamogordo High School playing since the 8th grade for 5 seasons. 
Congratulations to Alamogordo High School Tigers Golf's Corynn Speer on signing her National Letter of Intent to play golf at Western New Mexico Athletics in Silver City! Corynn played high school golf for 4 seasons, 3 of them for the Lady Tigers!
M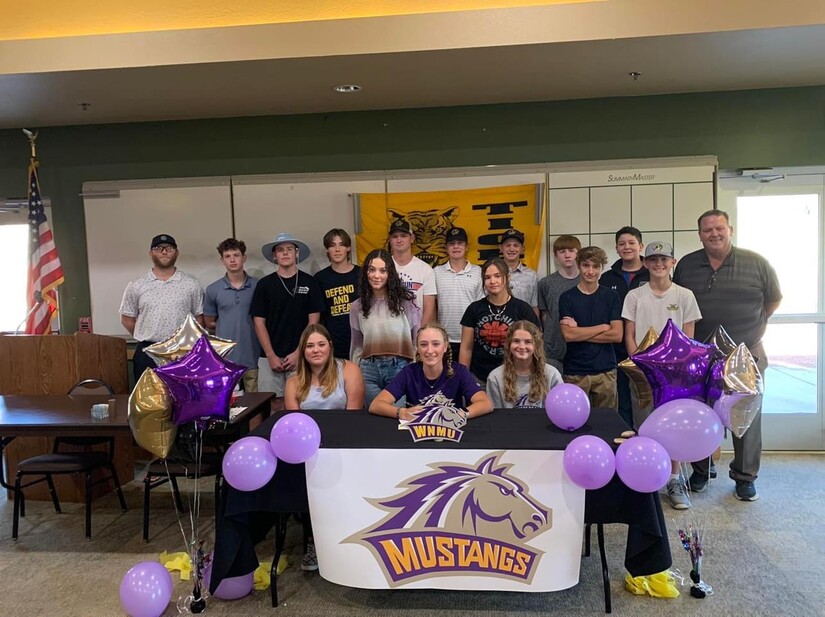 Congratulations to Tularosa High School 2024 Senior Maycee Griffin who will be signing her letter of intent to Temple University's Softball Program on December 6, 2023 at 4:00 p.m. at the new Tularosa High School Softball Complex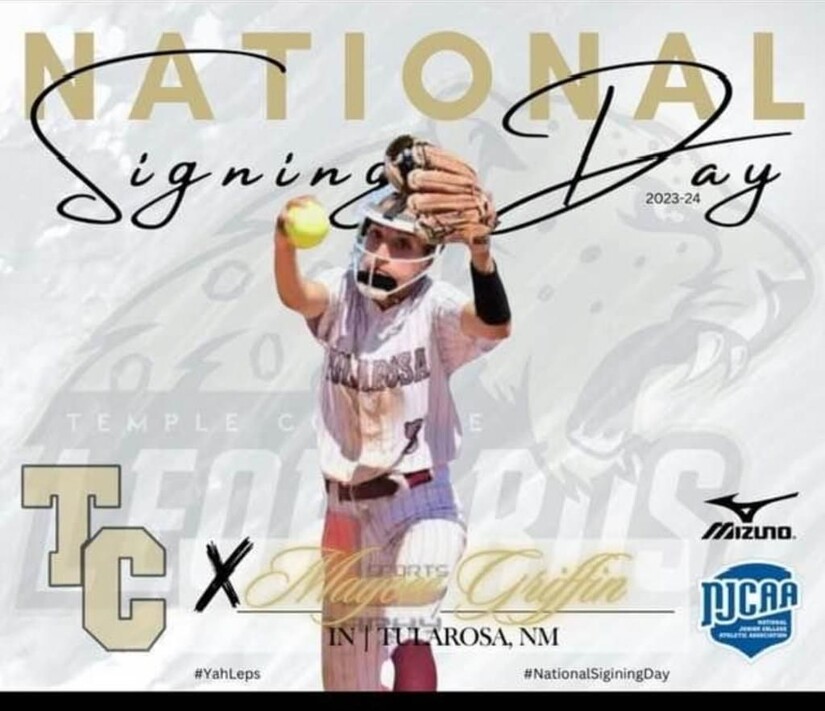 It's a big deal! What is a National Letter of Intent?
The NLI is a binding agreement between the student-athlete and the college that, when signed, indicates the student-athlete has agreed to attend the chosen college for one academic year and the college has agreed to provide athletic financial aid for one academic year. The NLI is a voluntary program consisting of 610 DI and DII schools. DIII, Junior Colleges and NAIA universities do not participate in the NLI program.
The National Letter of Intent (NLI) is a contract signed by both the student-athlete and their college. All NLI contracts must include an athletic aid agreement or athletic scholarship that lists the amount of athletic aid the athlete is being offered for their first academic year.
Student-athletes must be enrolling at a four-year NCAA D1 or D2 institution for the first time or transferring to a four-year institution from a two-year college to be eligible to sign the NLI.
Signing on the dotted line of the National Letter of Intent means three things:
You are committed to one year at the university. You do not need to sign an NLI after the first year. The school is required to let you know if your scholarship is being renewed after the first year.
The university is promising to provide an athletic scholarship for that year. The NLI and financial aid package are two separate documents. You will need to sign both. Only Division 1 programs are permitted to offer multi-year athletic aid in an NLI.
Your recruiting journey is over. No other schools can continue to recruit you and you are not permitted to contact coaches at other institutions.
And now you know…congratulations to these athletes and more soon to be announced in the ip and coming months. 
More News from Alamogordo