On the Road to Living Well with Diabetes Workshops
Image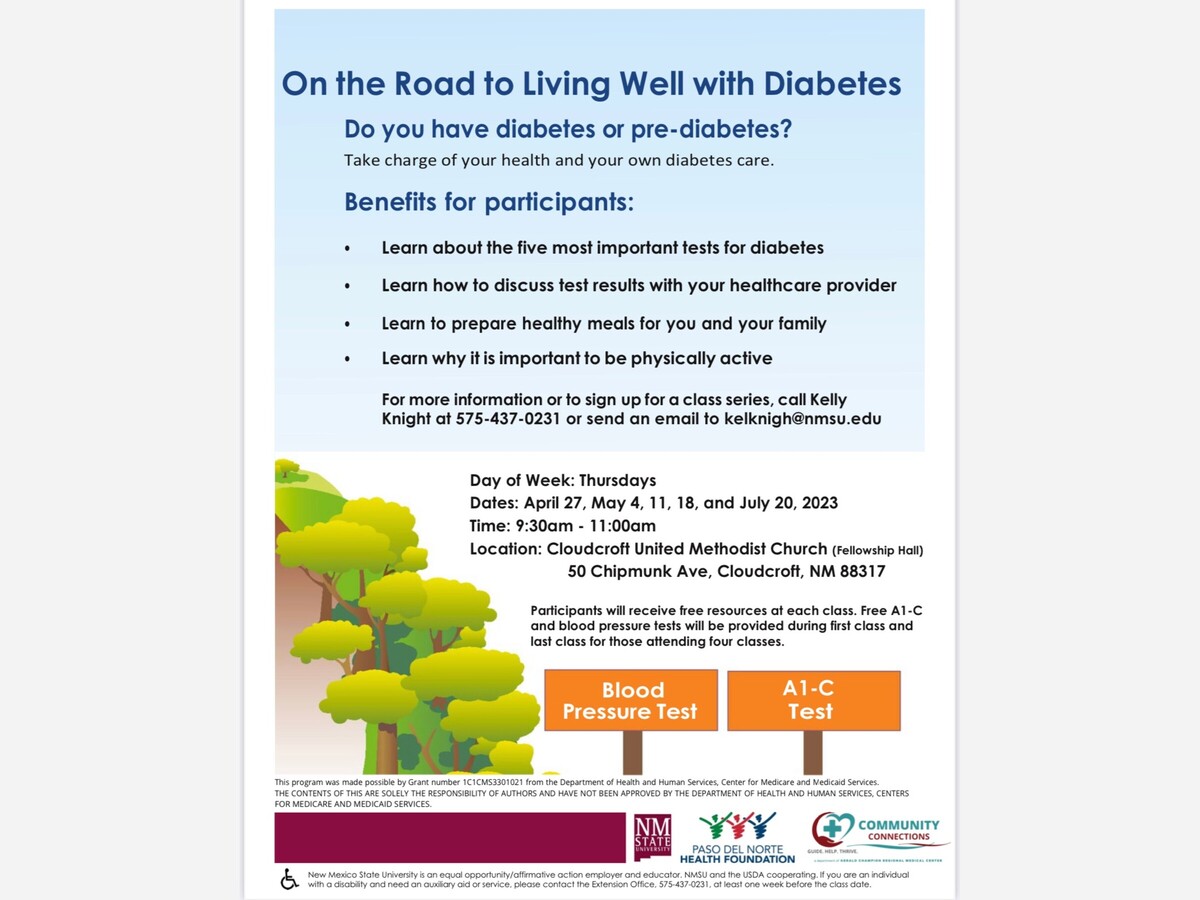 On the Road to Living Well with Diabetes
Dates: Thursdays, April 27, May 4, 11, 18, and July 20, 2023
Time: 9:30am-11:00am
Location: Cloudcroft United Methodist Church, Fellowship Hall
Workshop details: Do you have diabetes or pre-diabetes? Take charge of your health and your own diabetes care. Participants will receive free resources at each class. Free A1-C and blood pressure tests will be provided during the first class and last class for those attending four classes.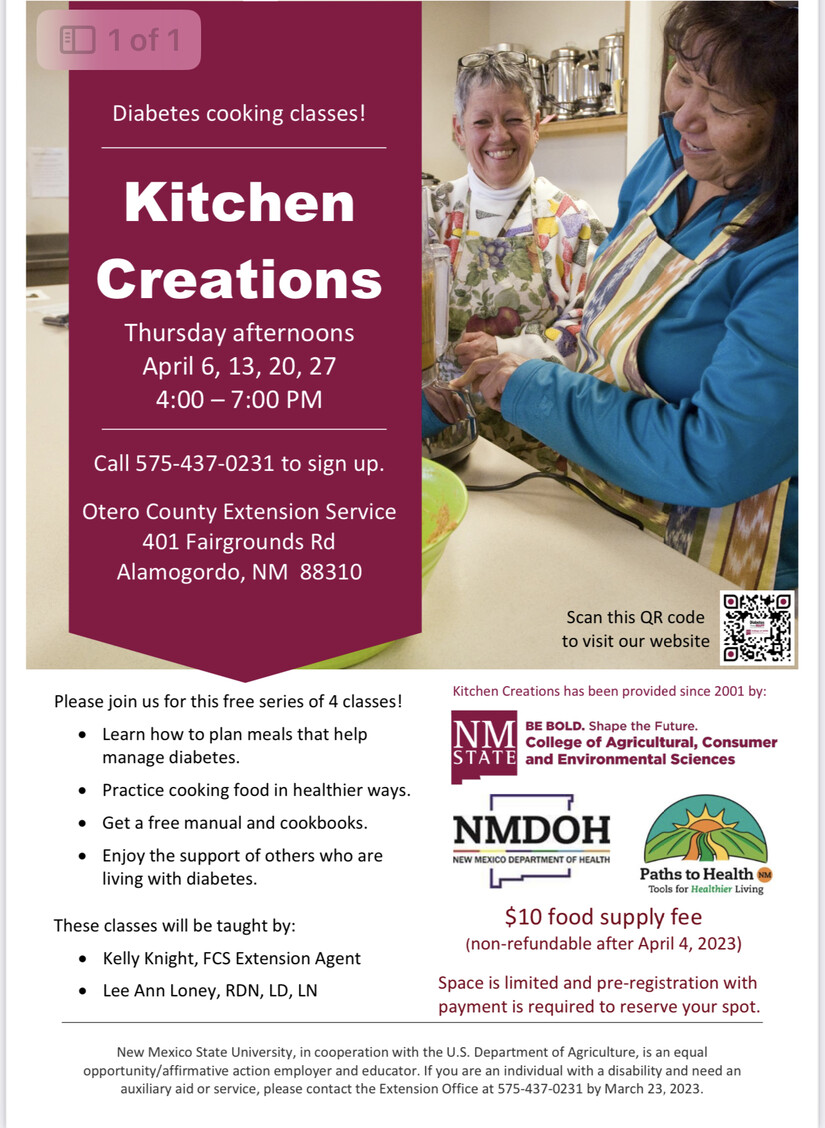 Kitchen Creations Diabetes Cooking School
Dates: Thursdays, April 6-27, 2023 (meets once a week for a total of 4 weeks)
Time: 4:00pm-7:00pm
Location: Otero County Extension Service, 401 Fairgrounds Rd, Alamogordo
Cost: $10 food supply fee (participants will receive a meal at each class, free cookbooks, and a free workbook)
Instructors: Lee Ann Loney (RDN, LD, LN) and Kelly Knight (FCS Extension Agent)
Registration: Call 575-437-0231, space is limited and pre-registration is required.