Congressman Gabe Vasquez New Mexico District 2 Proposes No Pay to Congress
Image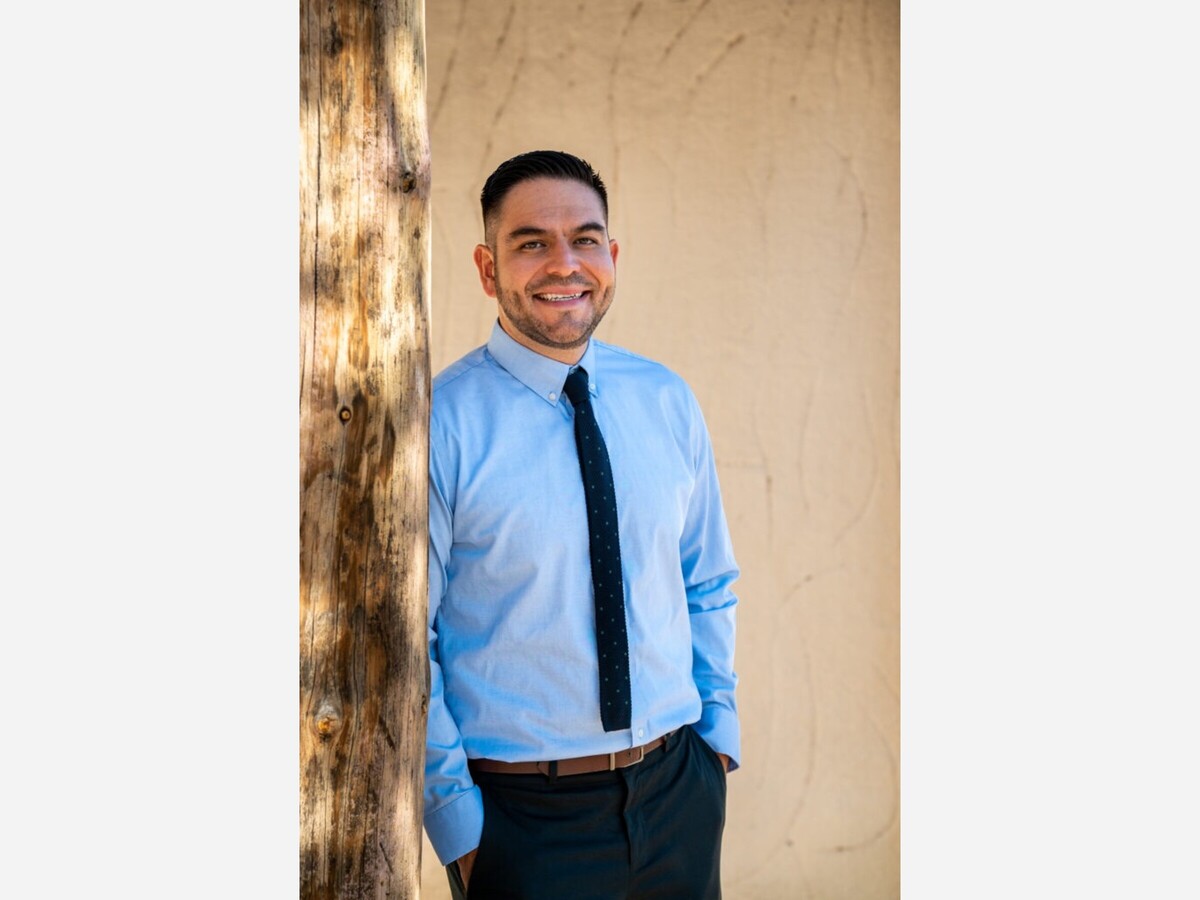 Gabe Vasquez proposes: "Mandating Congress Can't Accept Remuneration for Time not Helping You"
Why should the members holding Congress hostage get paid for not working?" he asked rhetorically. "My bill will make sure that the members responsible for stopping work from happening aren't getting paid for it."
"It's time we end this stand-off," he continued. "We need to work together to develop policies that will help our constituents."
Gabe Vasquez, the newly elected New Mexico District 2 representative in Congress representing Otero County, Alamogordo and the district formerly represented by Yvette Herrell anticipated being sworn into office and getting to work with his caucus and the rest of New Mexico's delegation to Washington on Tuesday, and yet due to disfunction in electing a speaker, work is stalled.
Newly elected Congressman Gabe Vasquez, a former Las Cruces City Councilor elected in November to represent New Mexico's 2nd Congressional District, arrives in Washington with his party in the minority in the House of Representatives. The Republican majority, meanwhile, spent the opening days of the 118th Congress unable to agree on a candidate for Speaker of the House with 11 rounds of failed votes.
Typically, the majority party in the House elects a Speaker with little controversy on the first day as a preliminary matter while the minority party nominates a candidate of their own. After the Speaker is elected, they swear in members and proceed with business such as bringing House rules to the floor so legislative work may begin.
For the first time since 1923, the House was unable to elect a Speaker on the first ballot. As Vasquez and his Democratic colleagues repeatedly backed their leader, Rep. Hakeem Jeffries of New York, the Republican majority deadlocked repeatedly as 20 conservative members withheld their votes from House leader Kevin McCarthy of California.
Vasquez has welcomed staff to his Washington office and earned some notice for a reception that included a live mariachi band, and he has been on the floor to cast a vote for Jeffries repeatedly, but the Rep.-elect has yet to be formally sworn in, receive committee assignments or begin offering constituent services. He said he has been meeting with caucuses, including the Congressional Hispanic Caucus which last month elected him Vice Chair of Diversity and Inclusion. Vasquez also said he had met with Interior Secretary Deb Haaland, herself a former New Mexico House member.
Although Congress was essentially stalled for the first days of its new term, members are still eligible to receive their pay. Vasquez proposed what could be his first bill in Congress, the "McCARTHY Act," or the "Mandating Congress Can't Accept Remuneration for Time not Helping You" Act
In a series of tweets Representative Gabe Vasquez suggested legislation that would not pay congress members when they are inactive and not providing constituent services.
"On Tuesday, we were all eager to come to Congress to get sworn in so we could get to work. Unfortunately, a small faction of right-wing Members are holding Congress hostage - this group represents less than 5 percent of all Members of Congress.
One big consequence of this dysfunction is that we haven't gotten committee assignments, so I haven't been able to work on issues that are important to my constituents. But that hasn't stopped me.
One big consequence of this dysfunction is that we haven't gotten committee assignments, so I haven't been able to work on issues that are important to my constituents. But that hasn't stopped me. This delay is unfair to those who elected us, for example, the seniors who need assistance with Social Security that I could be helping right now. Why should the Members holding Congress hostage get paid for not working?
That's why I'm introducing the McCARTHY Act, "the Mandating Congress Can't Accept Remuneration for Time not Helping You Act." My bill will make sure that the Members responsible for stalling work from happening aren't getting paid for it – that's just common sense."
And yet the drama continues into day 4 of no speaker. Mr McCarthy's bid has been derailed by a group of far-right Republicans – dubbed the "Never Kevins" and including the likes of Matt Gaetz – who are refusing to back him.
On Thursday, Mr Gaetz vowed to resign from his role in Congress should a moderate Republican be elected as new House leader.
But amidst the insanity—and the Democratic glee at the Republican dysfunction—a very real problem with the concentration of power in Congress has surfaced, and the McCarthy holdouts have pushed for some changes that could hypothetically lead to some actual improvements in governance within the chamber.
The last 30 years have seen an extreme consolidation of power inside the House by members of leadership on both sides of the aisle, a trend which began in earnest when Republican speaker Newt Gingrich tossed aside committee norms to elevate loyalists and hardliners in the mid-1990s.
Majority and minority leaders now enjoy exorbitant control over rulemaking and the legislative and appropriative processes. Non-leadership members of both parties, meanwhile, have become historically disempowered, warm bodies expected to show up and vote the party line. Bills rarely come through committee, and as a result, see little input from all but the most senior members. This concentration at the top was something outgoing Speaker Nancy Pelosi, who has often been referred to as the most powerful House Speaker in modern history, used to her full advantage.
Part of what the arch-right House Freedom Caucus and its 20-odd McCarthy opponents say they want is a reversal of this trend. The group is pushing for a decentralization of the "awesome power" of the speaker, as Pelosi once put it, and an equivalent empowerment of factions within the chamber. As Oklahoma congressman-elect and McCarthy opponent Josh Brecheen said, he wants to end "consolidation of power in the hands of the few at the expense of the many constituents of the 435 members of Congress."
In an Instagram stream Wednesday, Democratic rep. Alexandria Ocasio-Cortez made a similar point: "I'm not gonna lie, some of the points that are made—I mean a lot of them are bad, most of them are bad—but some of them, there is actually some common ground on. Like for example, democratizing the rules of the House and kind of breaking up that concentration of power that is so focused in a handful of leaders in both parties."
The current configuration of influence is as historically anomalous as the contested speaker vote. As many have noted, this is the first time since 1923 that a speaker's election has had to go to multiple ballots. But the dustup may have more in common with a 1910 revolt against House Speaker Joseph Cannon, a conservative Republican who was known at the time for using the inordinate power of the speakership to suppress progressive votes within his own party. After a series of votes, progressive Republicans and Democrats teamed up to permanently limit the power of his position. The result—the removal of the speaker as the chairman of rules committee, and the expansion of that committee's membership from five to 15—ushered in an era in which the speaker had limited power, one that effectively remained in place until Gingrich's tenure.
The reforms they're pushing that could have a positive impact on overall governance include placing more members unaffiliated with the speaker onto the House Republican Steering Committee, which makes critical decisions on committee assignments, and empowering the entire conference to pick who sits on the powerful Rules Committee, rather than leaving it up to the speaker. These changes would meaningfully shift how Congress operates. They would be major wins for rank-and-file members.
Meanwhile, empowerment of committees in the legislative process, and a proposed opening up of the amendment process, would be advantageous for the left flank of the Democratic Party. Progressives make up almost half of the Democratic caucus, and the Progressive Caucus is the largest in the party. But progressives have long been shut out of leadership, and underrepresented on the most consequential committees, too.
Pelosi, like Republican speaker Paul Ryan before her, maintained an iron grip on election fundraising, committee appointments, the rules committee, and decisions over what bills are brought to the floor. The Democrats' new leader Hakeem Jeffries, who is very much a Pelosi understudy, would likely prefer to continue in her modus operandi, too. But even moderate Democrats have professed an interest in returning to that bygone era where membership is more empowered. Retiring Democrats have told the press they would like to see a return to "regular order," which would empower committees and require bills to go through markups.
Right now, that looks a long way off. Democrats are in the minority and are arguably over-unified in their support of their new leadership group (which is, of course, extremely similar to the old group). It's possible, too, that the Freedom Caucus will overplay its hand in these deliberations and end up with nothing.
But while the ultra MAGA caucus causes problems for mainstream Republicans, they are pointing a way for progressives to become more empowered both during this chaotic legislative session, and whenever Democrats win the gavel back which could prove interesting down the road of history.
The disfunction has proven the extremist on both sides of the isle have more in common when it comes to procedure and rules than not. Friday should prove interesting in can a collaboration come about from the extremist on both sides.
Gabe Vasquez a moderate has proposed something positive as well: no pay for congressional inaction. No one can in clear consciousness complain about a fat cat congress member getting their pay docked a few days.
The next days and weeks in Congress will prove entertaining to the political junkies and talking heads of cable.