Holloman Elementary School Opening Traffic Changes
Image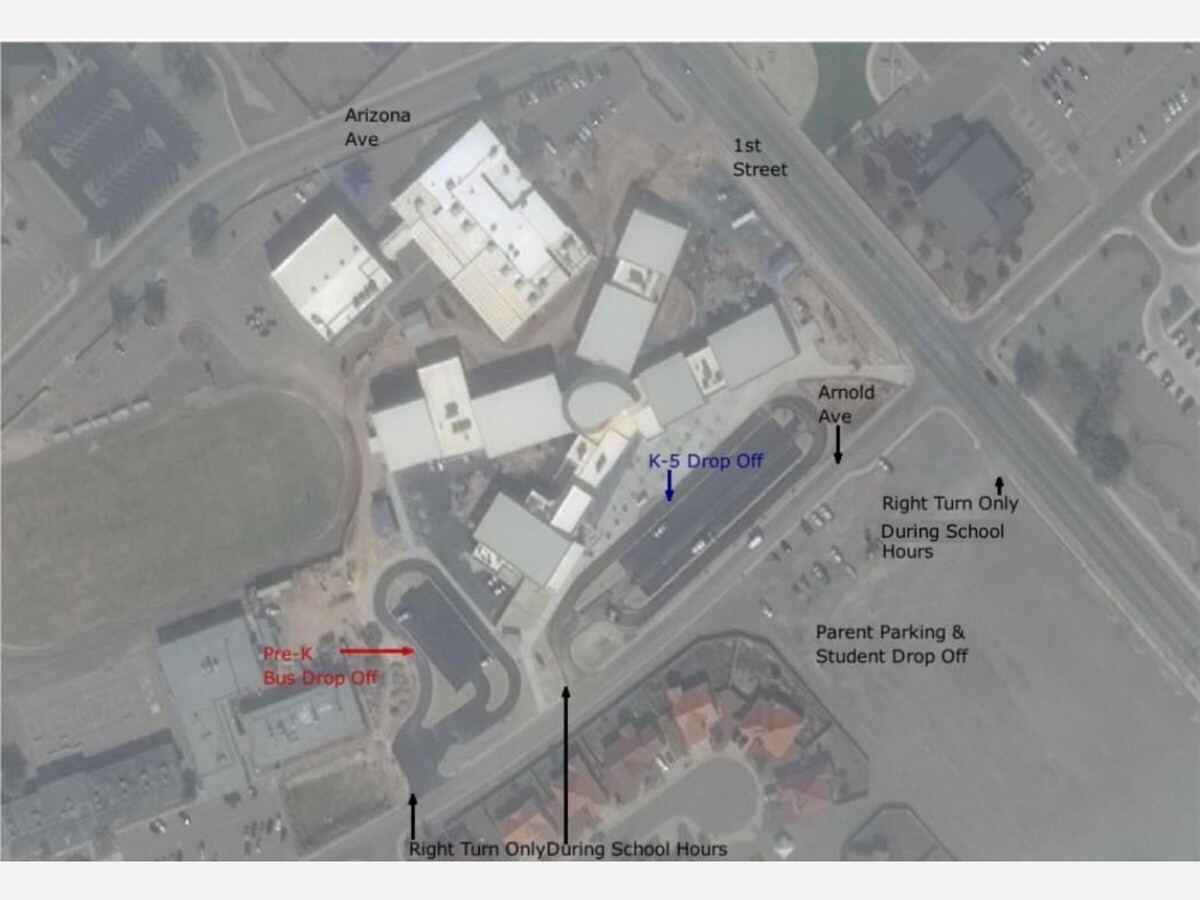 Due to the opening of the new Holloman Elementary campus, starting on 3 January 2023, the Holloman Elementary School pick-up/drop-off traffic patterns are changing.
Families are advised to use caution while adapting to this updated traffic pattern and abide by all signs indicting the correct traffic flow.
Crosswalk locations will be updated, but this may not occur prior to 3 January 2023. Until such time, please use designated crosswalks to cross Arnold Avenue.
Key Takeaways:
No changes to school start/end times
HES car-rider traffic will be entering from First Street onto Arnold, as well as approaching drop off locations coming eastbound on Arnold
Right-turn only leaving from either PreK/Bus drop-off or the K-5 drop-off lots is in effect during school hours
The gravel lot across from MDG and HES is designated for parent and School Age Care vehicle parking.
There will be an increase of school staff and SFS during drop off and pick up to help ease the flow of traffic.
Please be patient and keep in mind that student and pedestrian safety is of the utmost importance.
HES Staff and Families—you should have received an email from school admin with additional information for walkers, bike riders, staff parking, etc.