AlamogordoTownNews.com 4H is not just livestock but Robotics, Archery, Shooting and More
Image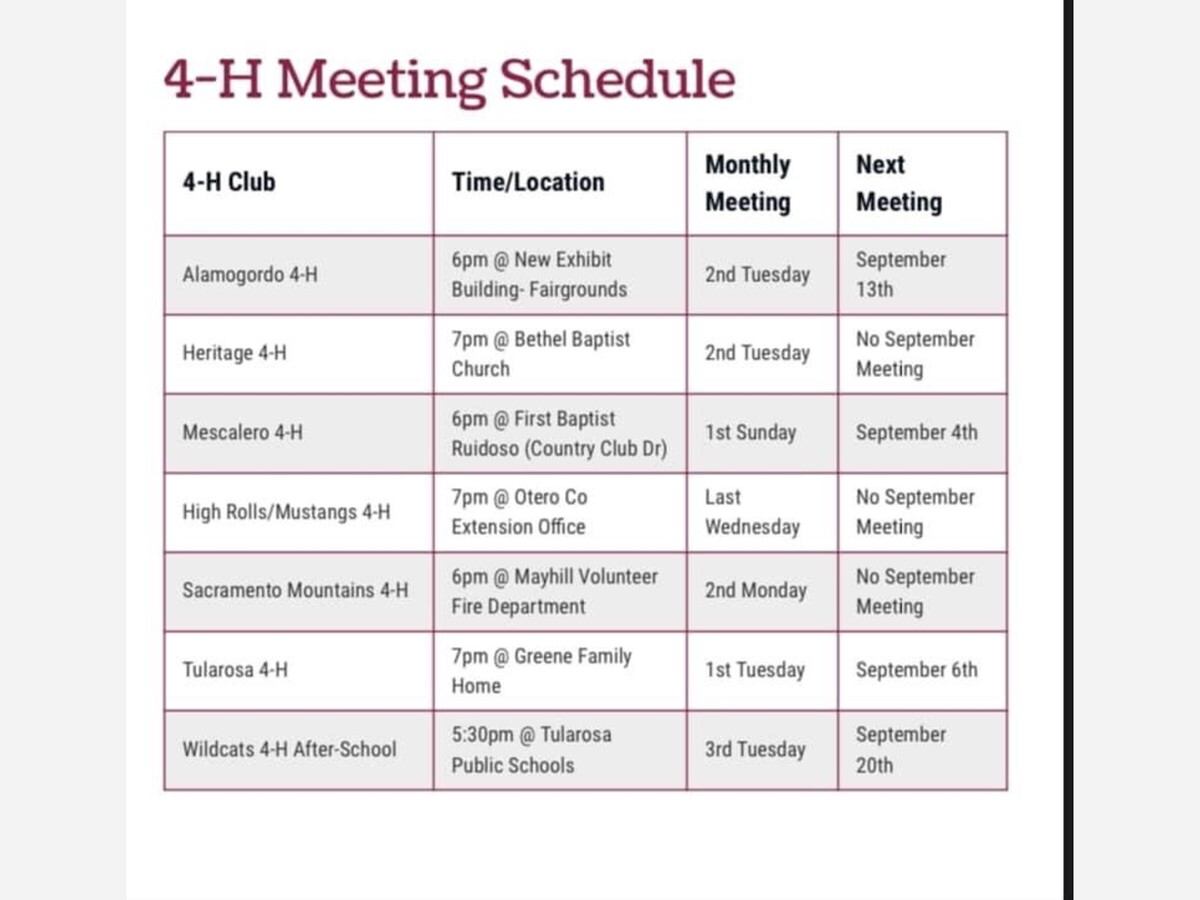 4H sign up begins in October. 4H is not just livestock but Robotics, Archery, Shooting and More 
Your child or children must be a member of a main club to participate in the other clubs like Shooting Sports, Robotics, etc.
Not everyone in 4H raises animals and it is NOT required in order to be a part of 4h.
There are many many projects to explore! If you want to raise livestock for show that's good too, also lots of projects involving that.
Shooting sports requires hunters safety to participate. So please get that done it's available online. 
https://www.hunter-ed.com/newmexico
Practice varies by month and discipline, always subject to change. Archery is often Wednesday 6-8pm, .22 Rifle is every other Sunday 1-3, and Shotgun is some Sundays 9-11.
Practice is not currently ongoing at the moment but should resume shortly.
Robotics is being held at Alamogordo High school (grades 9-12) most Mondays from 4-6pm in a room by the cafeteria. 
There is an offering of a Rocketry Project Workshop in November. Please see the pics for who to contact about it. Sounds like an awesome STEM opportunity.
If you have any questions or to sign up, please contact our County Extension Office.
Kalie Gillespie County Extension 4-H Agent kalie17g@nmsu.edu 575-437-0231
4H can always use volunteer help Shooting Sports is growing leaps and May need more parents to become instructors to ensure the the allotted adult to children ratio. Call Katie for details.