AlamogordoTownNews.com Photo Essay of the Veterans Returning from the Honor Flight
Image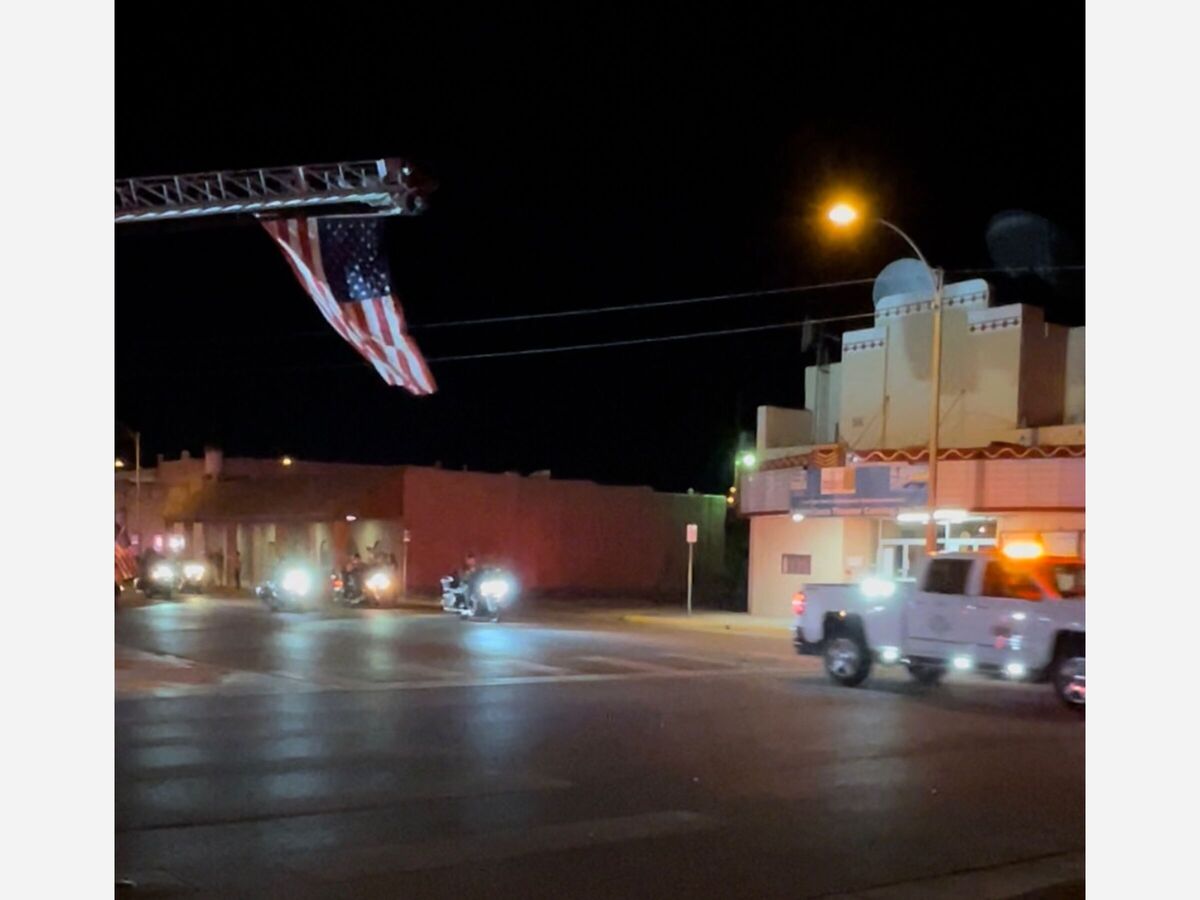 Saturday night was a truly memorable night celebrating the life of 2 wonderful veterans that returned from their Honor Flight. 
Heroes Roger and David were welcomed home as Vietnam Vets as they returned  from an HONOR FLIGHT from Washington DC on 1 Oct 22. The US Veterans MC and local Patriot Guard members escorted them to downtown Alamogordo for a local welcome home with assistance of the Alamogordo Sheriffs Department, the Border Patrol, the Alamogordo Police Department and the Alamogordo Fire Department. 
A reception after to say hello to them was hosted at the Gardens of New York (1120 New York Ave) owned by Emmanuel and Lydia Renteria with event marketing partnership with Roadrunner Emporium and AlamogordoTownNews.com 
Most of our Vietnam Veterans didn't receive the welcome home they deserved. Honor Flight is a program that shows them that their service is still appreciated.
The flight was sponsored by funding via the 100 Women Who Care Alamogordo through the The US Veterans Motorcycle Club.
Officials attending included the base commander of Holloman, Mayor Susan Payne, Commissioner Sharon McDonald and Commissioner Burnett. Also in attendance honoring these hero's were  Candidate, Warren Robinson, Magistrate Division One and Claudia Powell, Candidate for Magistrate Division Two.
Multiple downtown business leaders were present as well such as Maria and Wade Martin of Mia's Collectibles, Chris Edwards and Rene Sepulveda of Roadrunner Emporium and ReneFit Fitness as well as a large contingent of community supporters and well known locals, such as Coach Bob Sepulveda a veteran of the Korean DMZ and Fred Sepulveda also a Vietnam Veteran with his wife Rita on hand. Many in the community came to wave their flags and celebrate the honor of these patriots.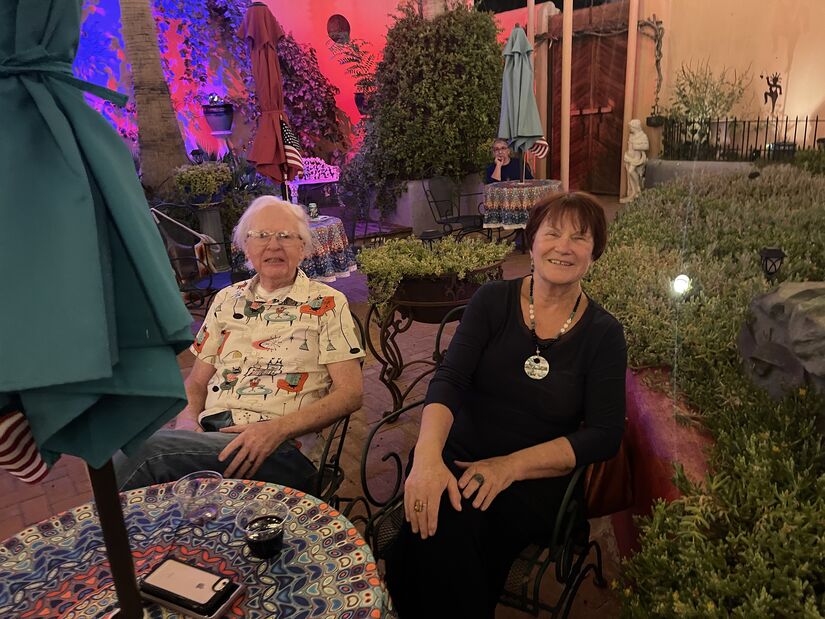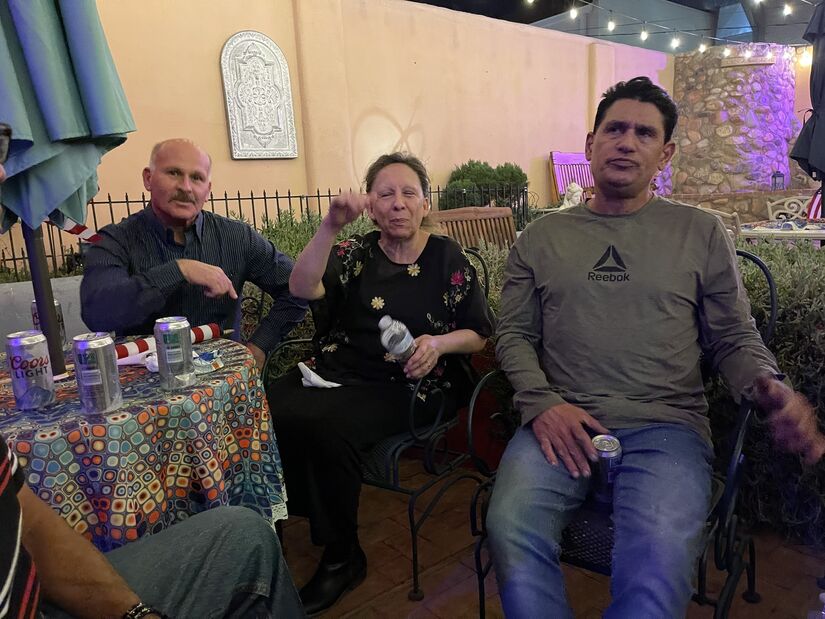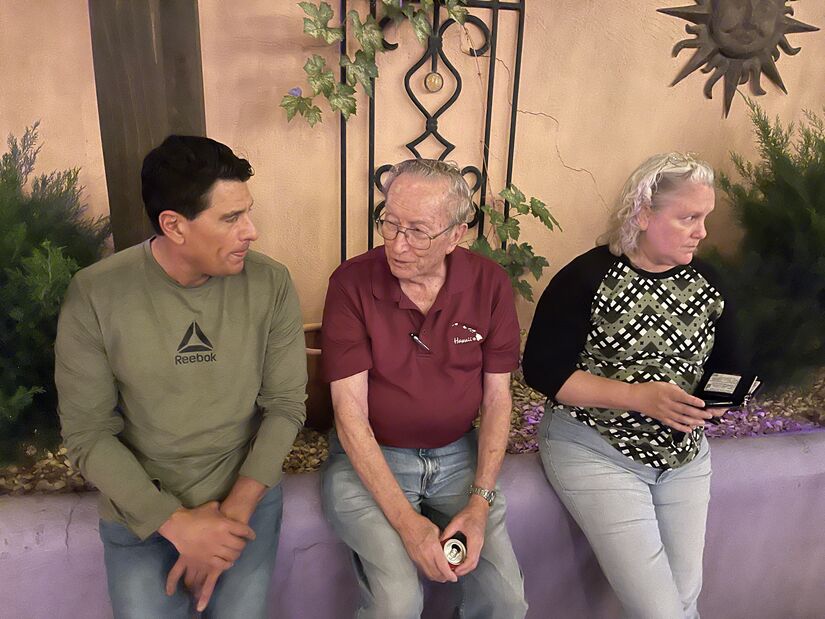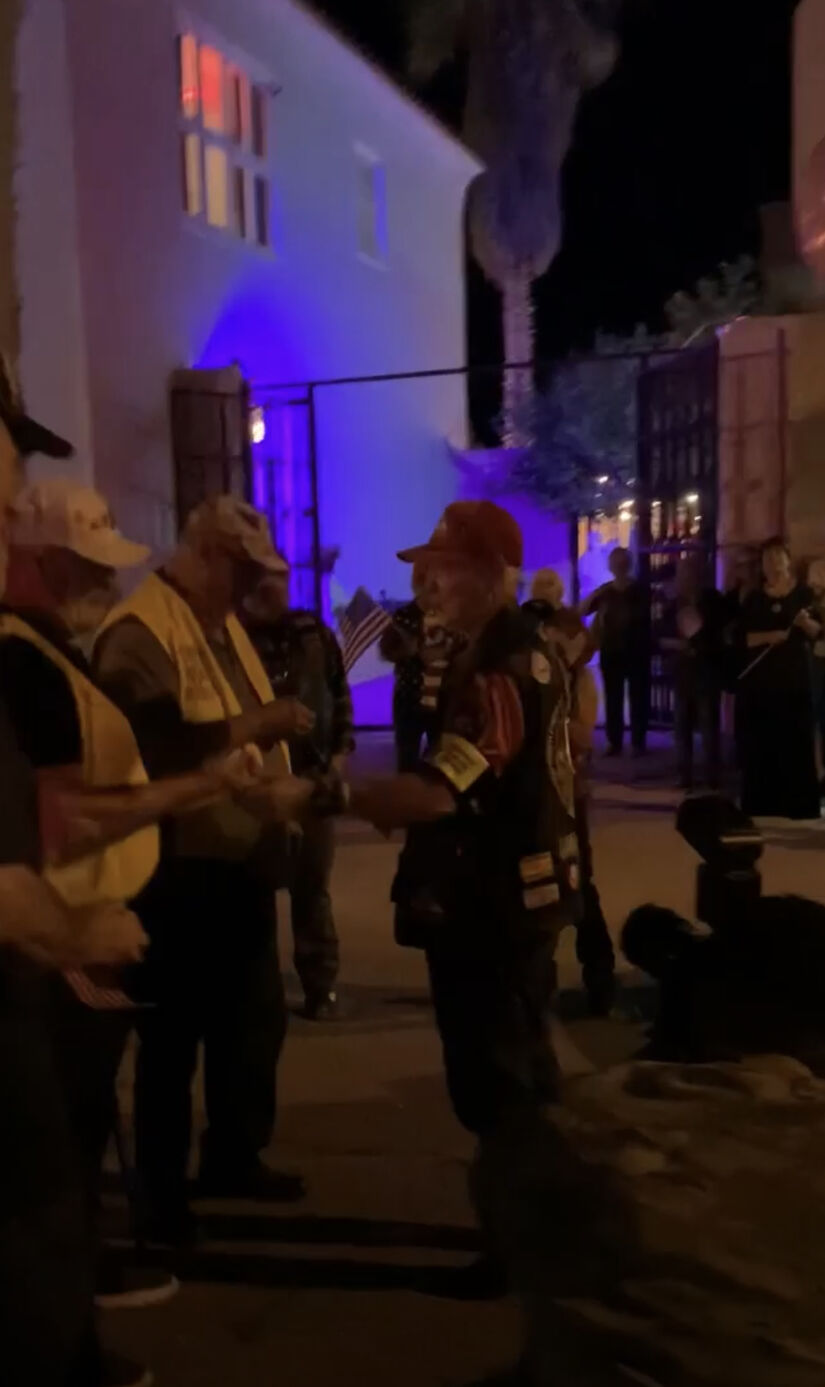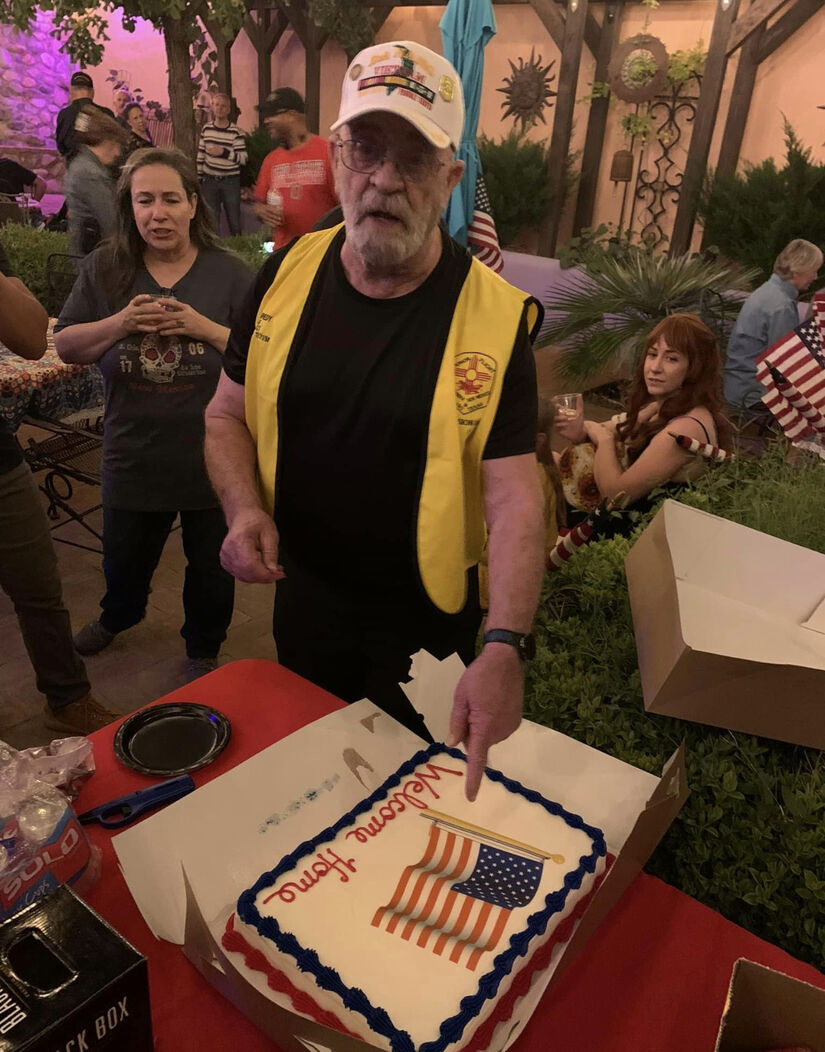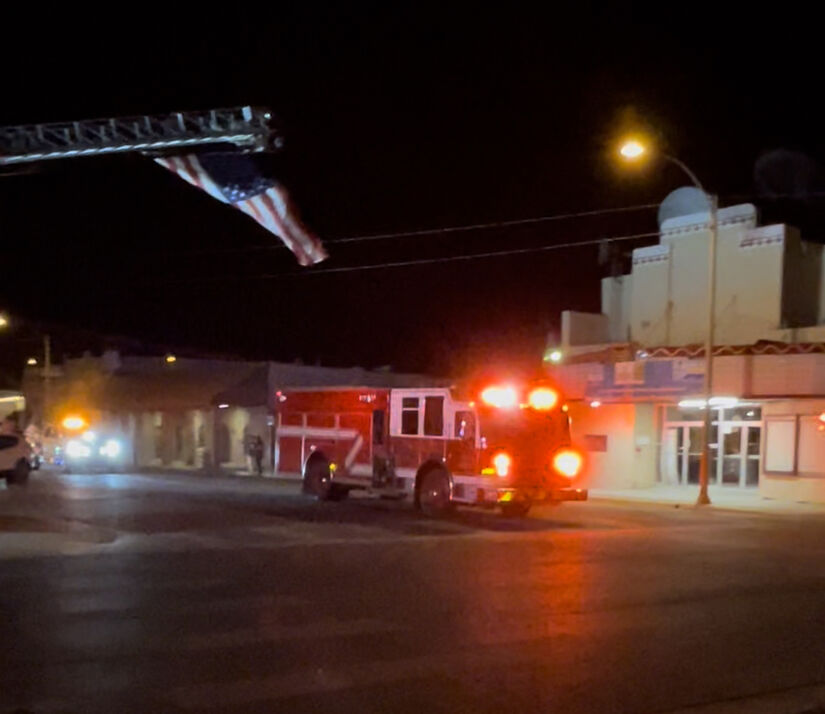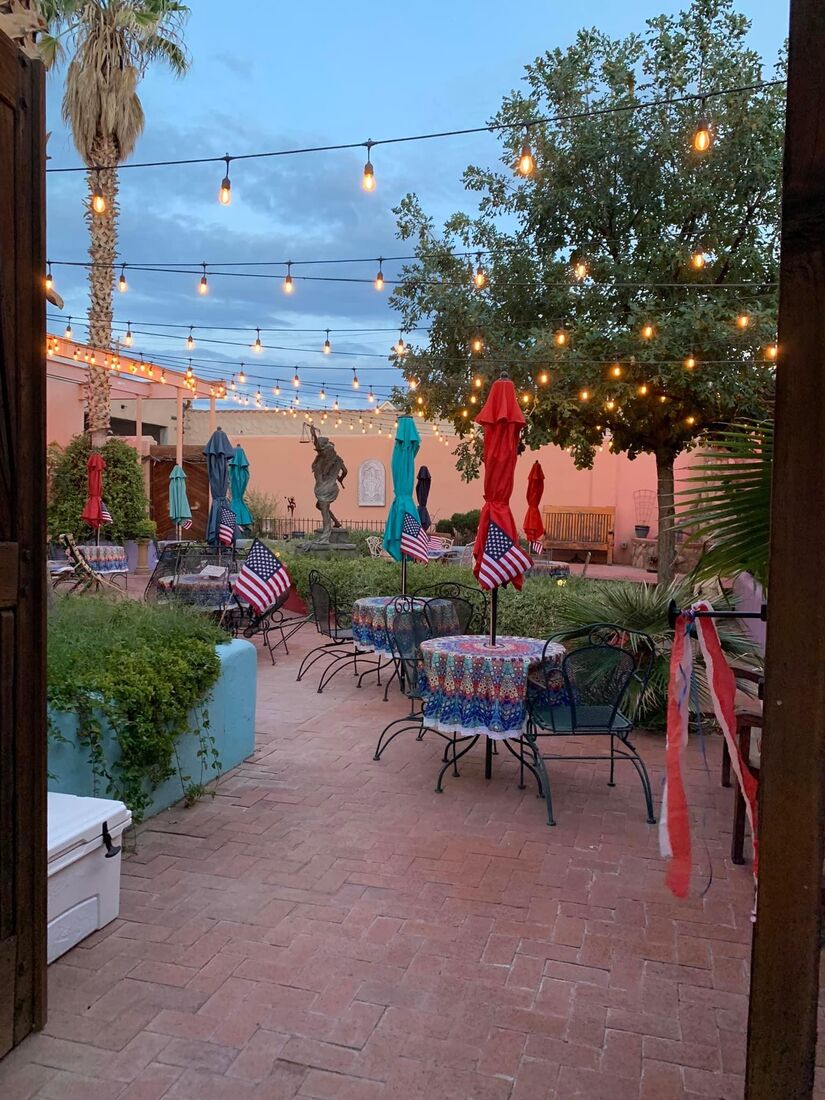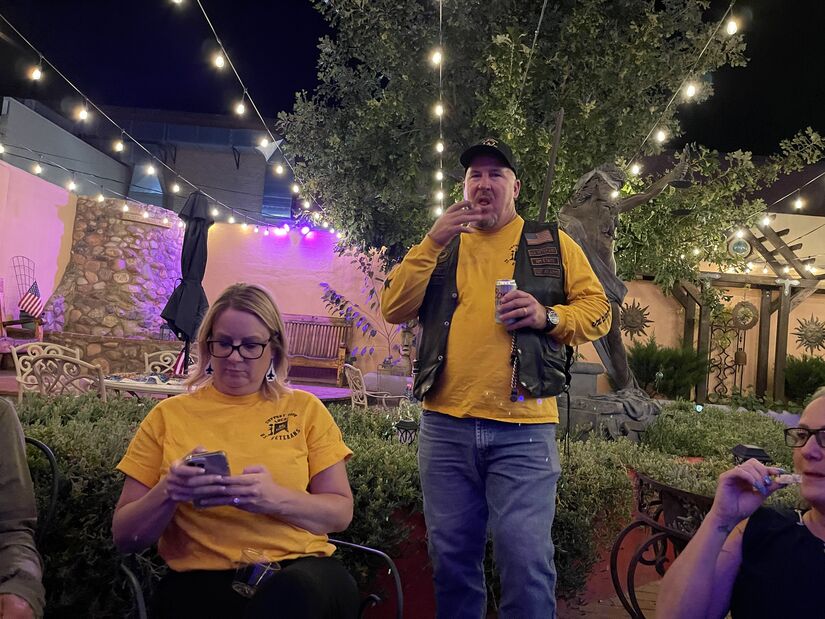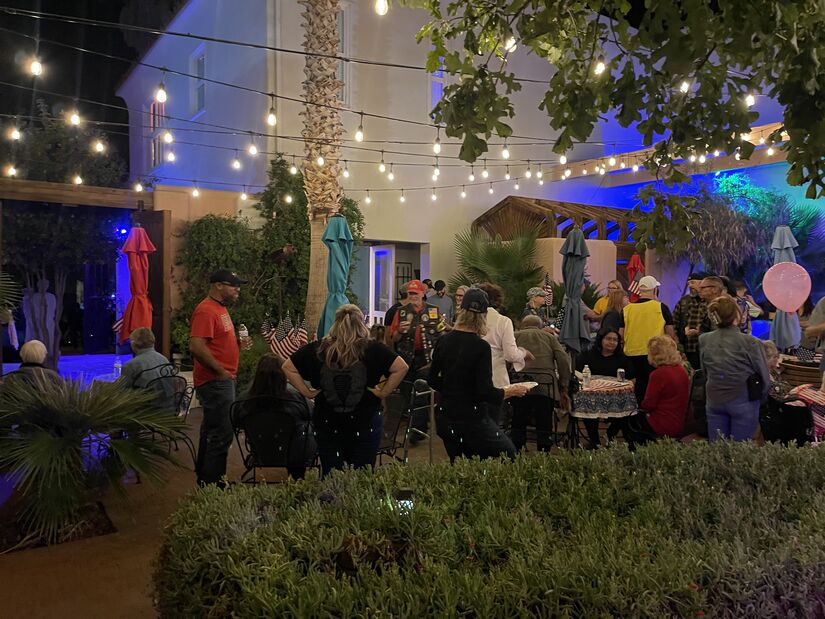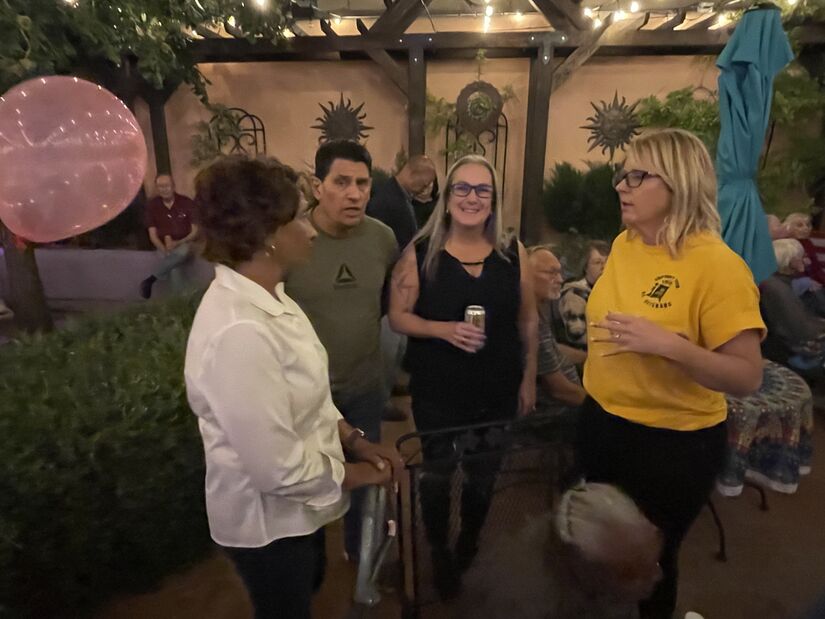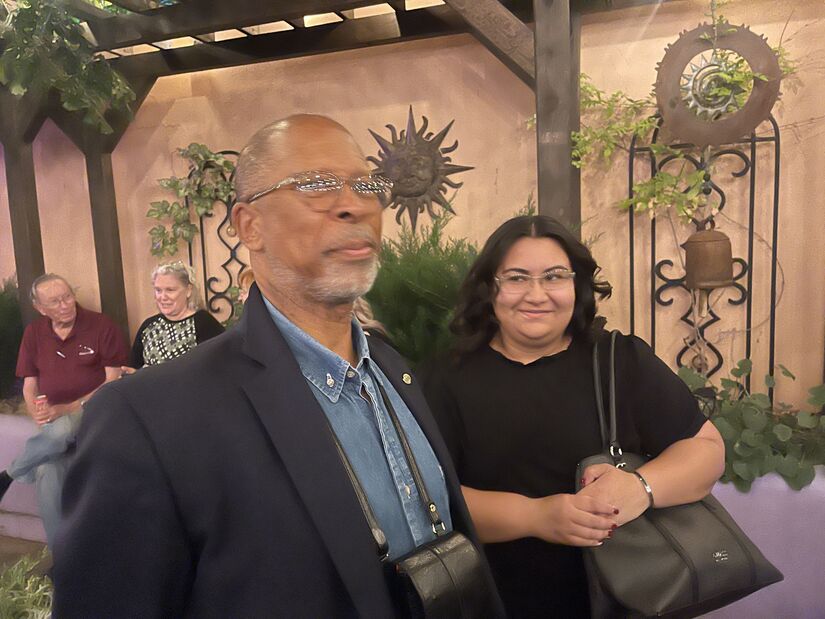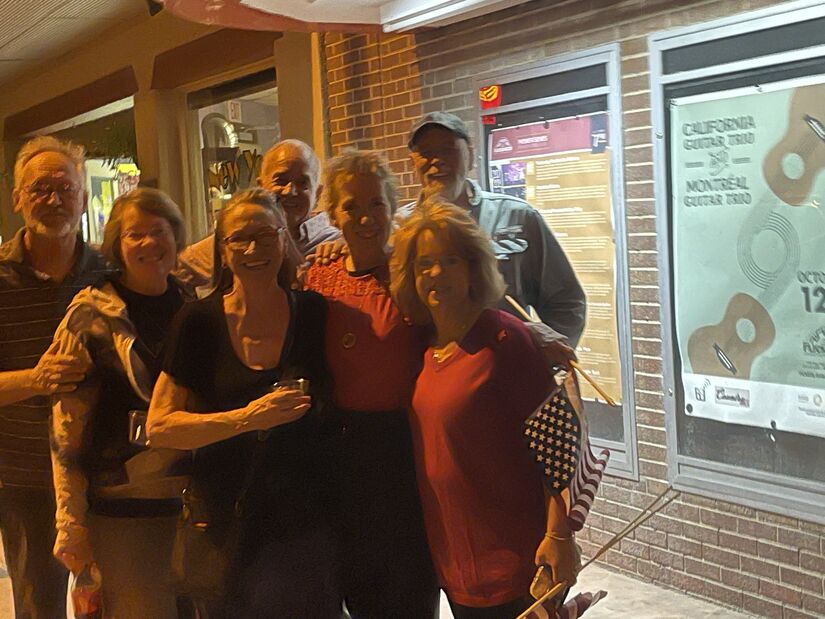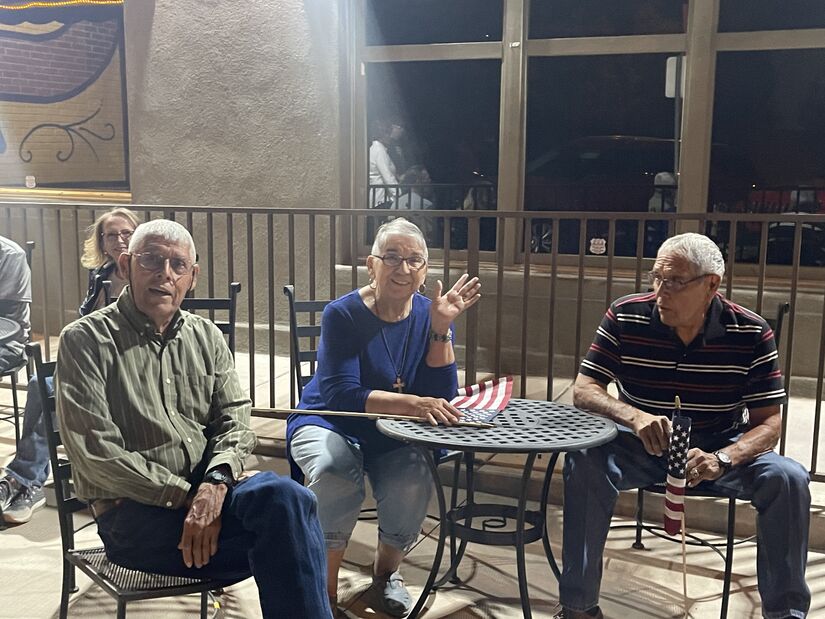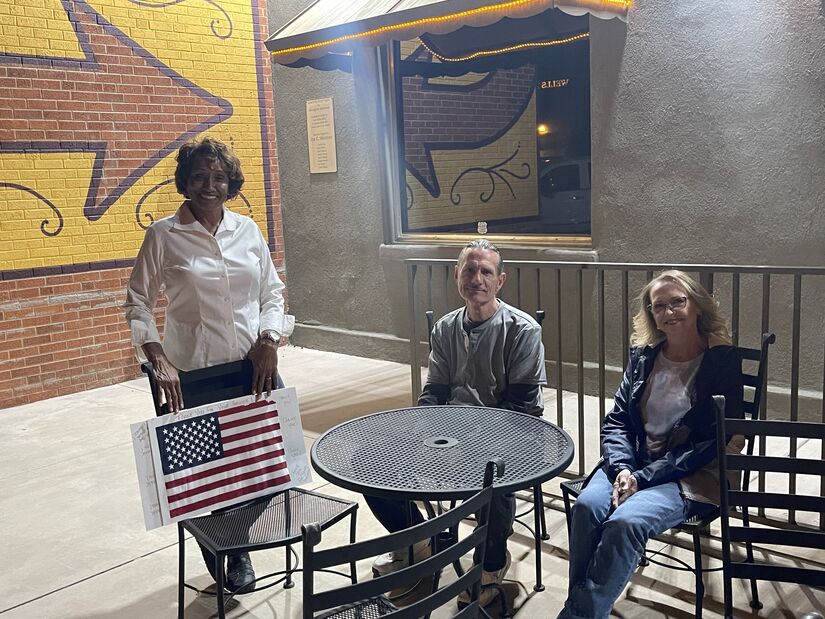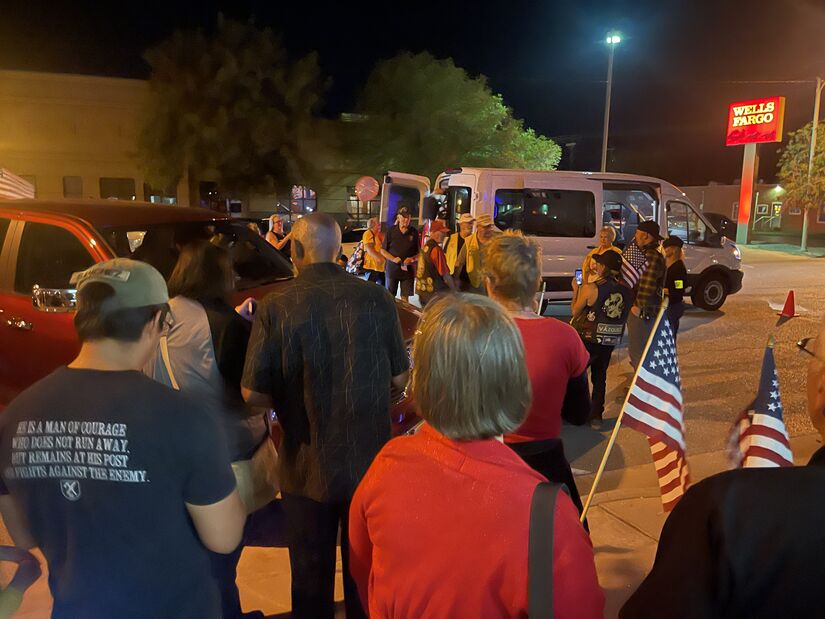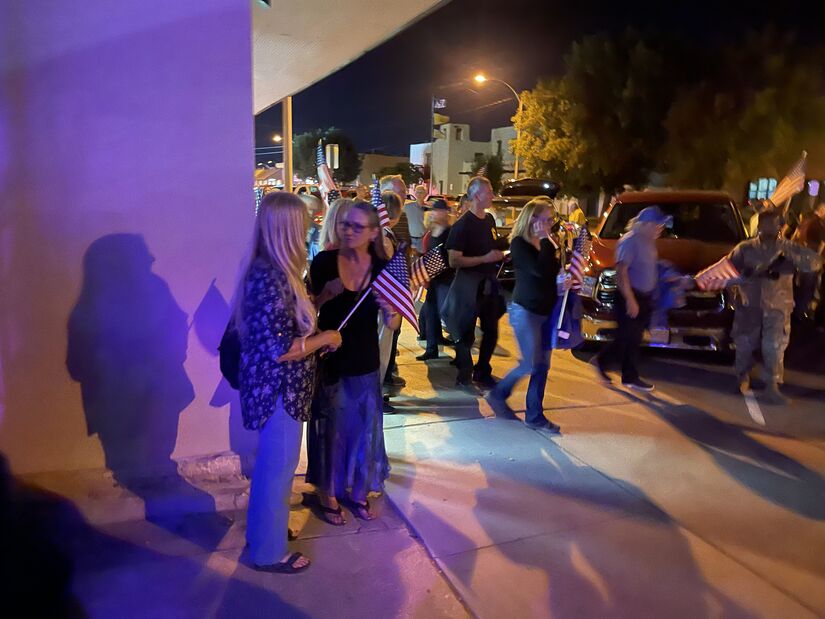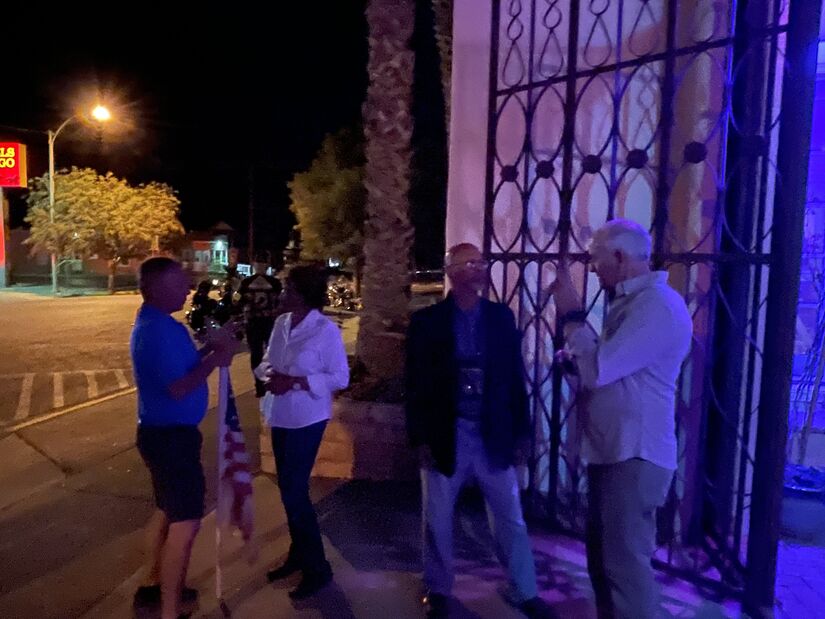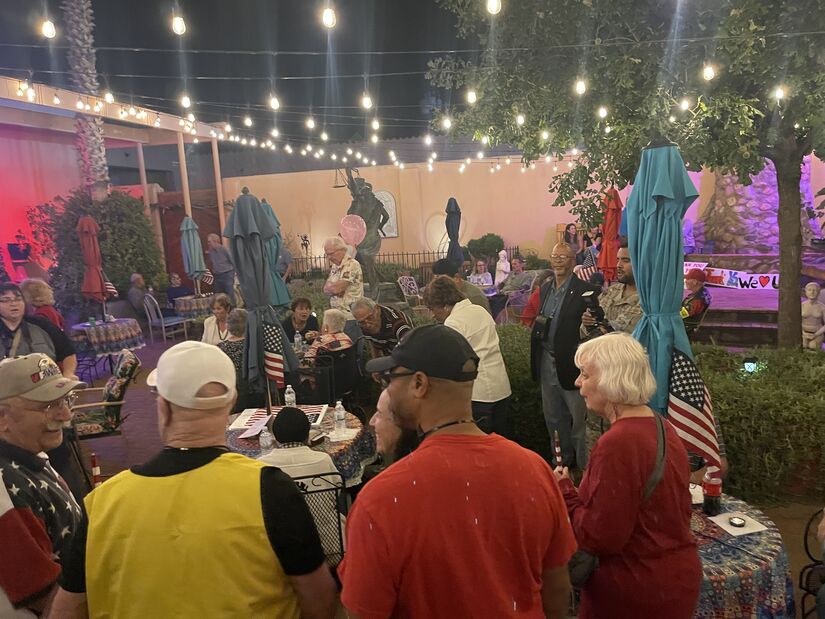 More News from Alamogordo