AlamogordoTownNews.com Alamogordo Girls Win! Cross Country & Regional Volleyball
Image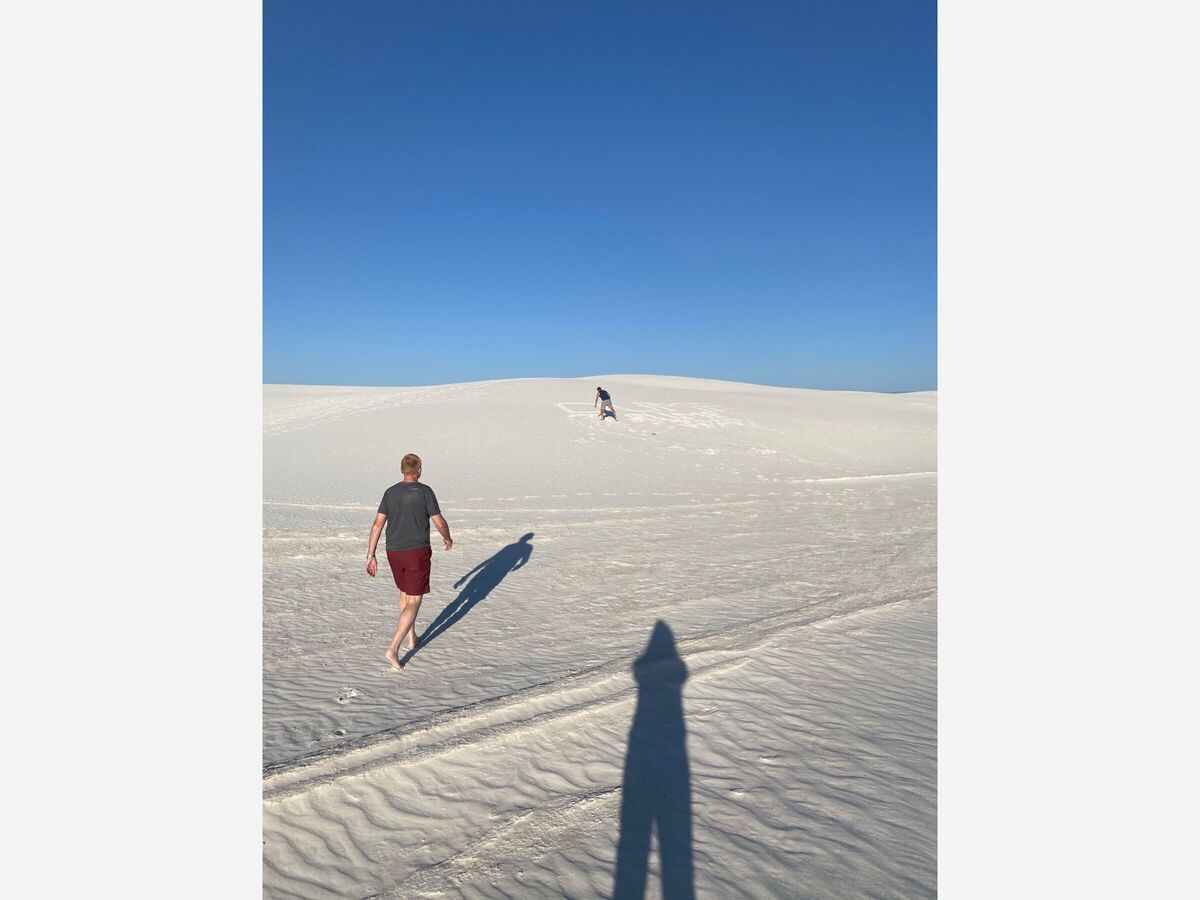 Tiger Cross Country 
Alamogordo Girls win and the Boys finish 3rd at the Organ Mountain Ron Winter Classic. Mescalero Apache Boys finish 12th.
Full Results - https://nm.milesplit.com/meets/497392-organ-mountain-rob-winter-classic…
Alamogordo Girls
Ellary Battle 1st (19:06.54)
Natalie Rodriguez 8th (22:21.71)
Toni Wilder 19th (23:17.55)
Amaya Crowder 20th (23:19.22)
Saung Soe 23rd (23:20.92)
Alamogordo Boys
Omar Enriquez 4th (16:51.66)
Angel Avila 12th (17:27.84)
Cayden Casares 16th (17:47.81)
Isaiah Dalmas 23rd (18:01.65)
Thomas Bond 29th (18:29.27)
Mescalero Apache Boys
Chance Chee 25th (18:21.93)
Gavin Castillo 46th (19:15.65)
Westly Sago 68th (20:22.85)
Maekquin Fossum 83rd (21:40.13)
Elijah Lester 103rd (26:46.29)
Mescalero Apache Girls
Caydence Palmer 87th (30:22.18)
Skyla Enjady 88th (30:44.38)
Cloudcroft
Boys - Connor Smith 80th (21:16.67)
Girls - Rileigh Whitlock 63rd (26:21.15)
Volleyball 
 Cloudcroft defeated Fort Sumner in straights sets (25-15, 25-18, 25-22) to win 3rd Place at Capitan Tournament.
Capitan defeated Cloudcroft in straight sets in the tournament semis.
Lady Bears ar now 9-5 and  next play at Mesilla Valley Christian on Friday.
 Hagerman defeated Mescalero Apache in straight sets at the Capitan Tournament.
Lady Chiefs drop to 3-6, play again at 3 PM on Saturday.
More News from Alamogordo