Saturday 17th of September Otero Arts Concert Captain Klas & Family
Image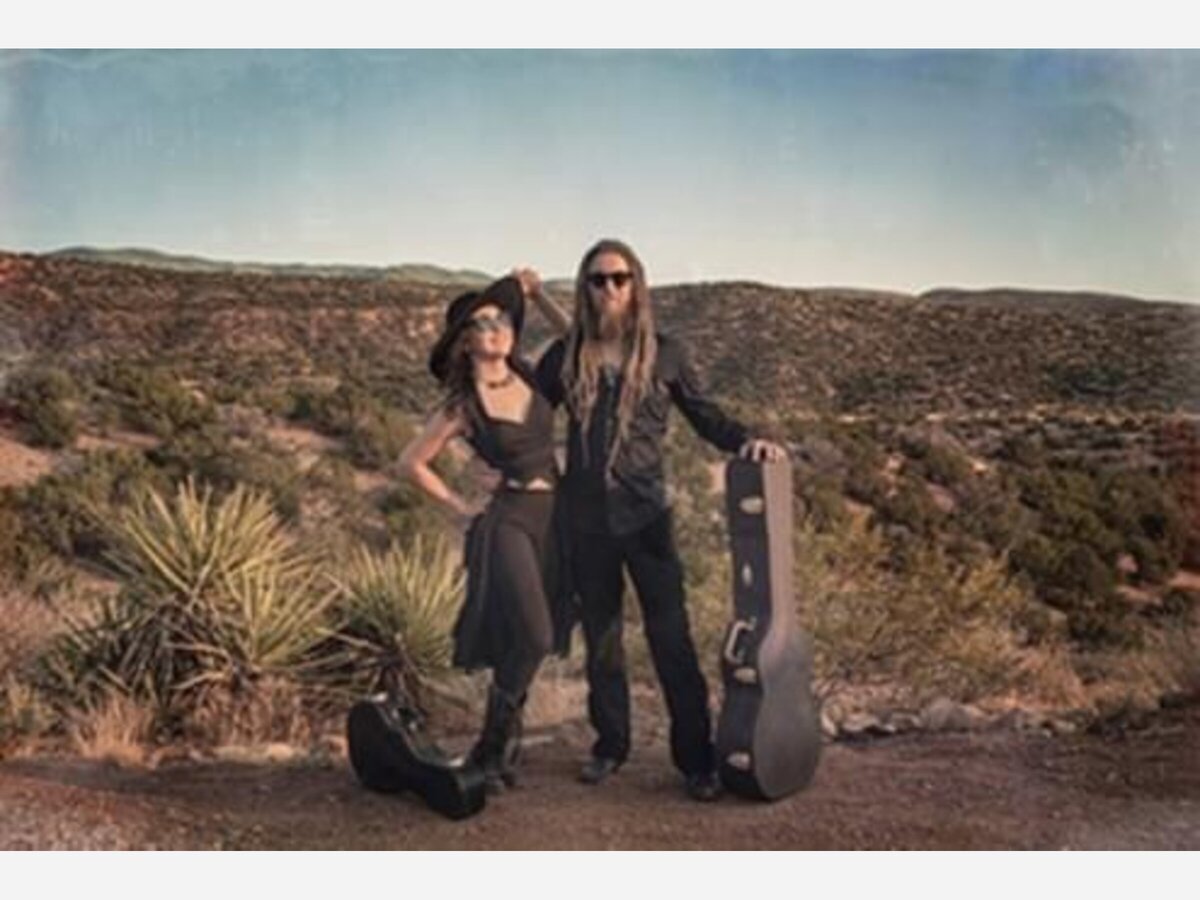 SELF-TAUGHT INNER CITY FLOWER CHILD AIMING FOR THE STARS...
Originally from Stockholm Sweden, Klas Åhman first moved to New Mexico in 2005 and has since then continuously toured
Europe and USA with his twin brother as Secret Circus. Klas gained his "Captain" title as a nickname from bands and
musicians he toured with and produced audio and video for. Post-COVID Captain Klas has bought a small ranch in the
hills of La Luz NM to park his tour bus on and live with his family between tours.
It doesn't matter in what constellation you see Captain Klas, the show sure to be eclectic and genuine. Captain Klas
often combines traditional styles and genres, creating new bastard genres like; Western Goth, Doom Jazz, Gangster
Folk, Pagan Country, etc, and engages the audience with an ever changing bombastic live show full of compelling storytelling and in-the-moment jams. Captain Klas is widely known for his thought provoking lyrical content, unique fingerpicking technique, big live sound, dark and ambiguous humor, and Rock-star looks.
Potluck starts at 6pm, Concert starts at 7pm, please remember to bring a min $15 donation for the artist.
The Concert is hosted by:
Otero Arts Inc., 1118 Indiana Ave. Alamogordo, NM
Parking is on the street in the area around Otero Arts Inc.. There are plenty of chairs available.
Please RSVP to concerts@tularosa.net
There will be more great concerts in 2022. Please mark your calendars for the upcoming concerts below and let us know if you like to host a concert, it's fun and easy!
Thank you for supporting the arts, and we are looking very much forward to see you all soon :)
Call us with questions
Stephanie 575-415-7398 or Claudia 575- 442- 3029
Upcoming Concerts 2022:
October 15th, 2022, Saturday
Maiah Wynne
November 19th, 2022, Saturday
John Depew
December 10th, 2022, Saturday
Two Crows for Comfort
https://www.twocrowsforcomfort.com/
Upcoming Concerts 2023:
March 18th, 2023, Saturday
Ryan Biter
https://www.ryanbitermusic.com/
April 22nd, 2023, Saturday
David Singley
May 20th, 2023, Saturday
Sam Robbins
June 17th, 2023, Saturday
Justin Nunez
https://www.youtube.com/watch?v=ekkpJRYCpQ4
July 15th, 2023, Saturday
Nathan James
partnering with ConcertsInYourHome.com