AlamogordoTownNews.com Community Rallied to Volunteer this Past Saturday at the Dudley School
Image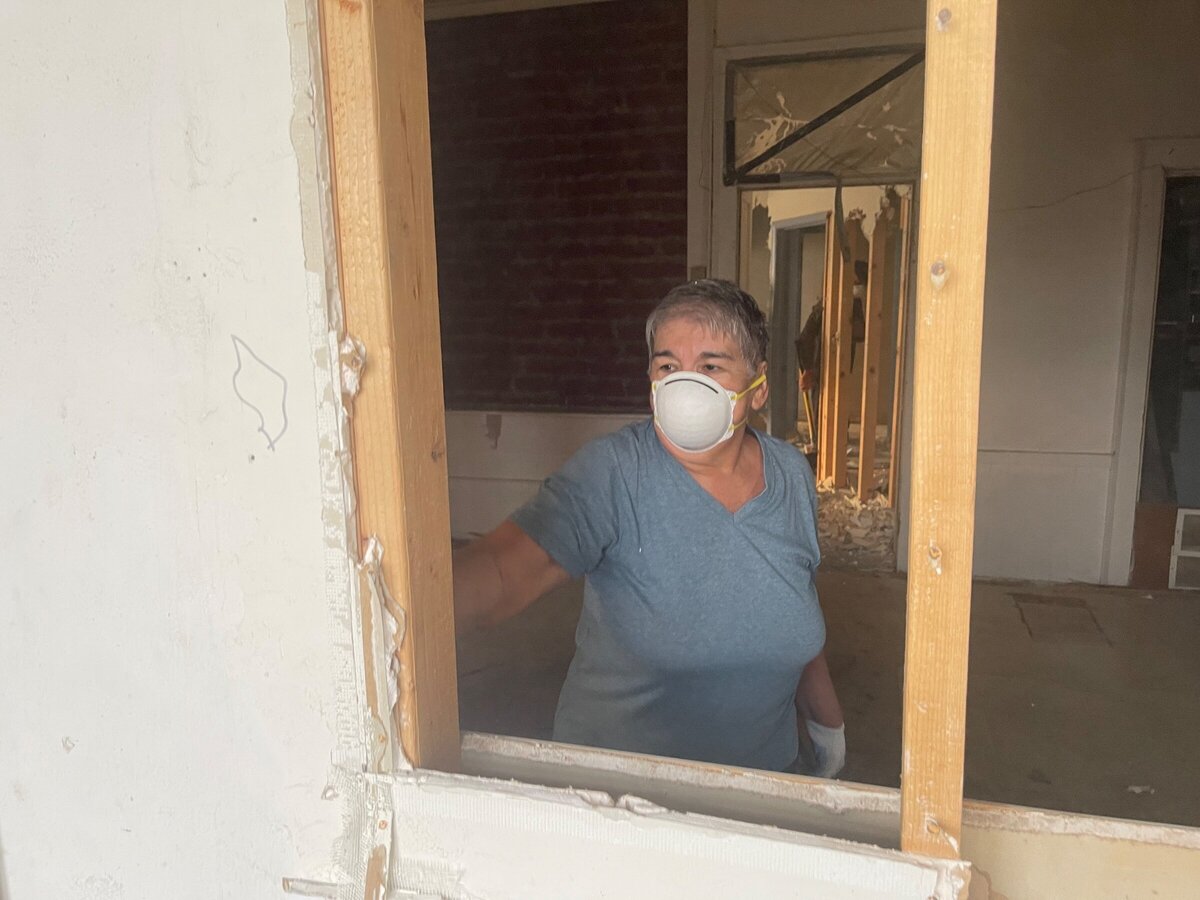 Saturday morning 7 am can be an early day for those of us that work daily or for teenagers that attend school. Early morning hard work did not stop this ambitious group of volunteers this Saturday who are working on demolition of false walls, removal of tiles and collaborating across a spectrum of ages to restore the history Dudley School on Kansas Street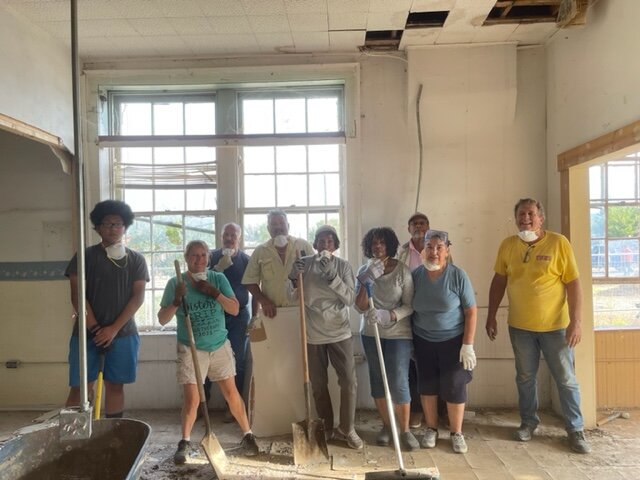 Volunteers of all ages, persuasions, nationalities and political beliefs came together to assist as volunteers under the direction of Joe and Debra Lendowski, leaders within the Tularosa Basin Historic Society.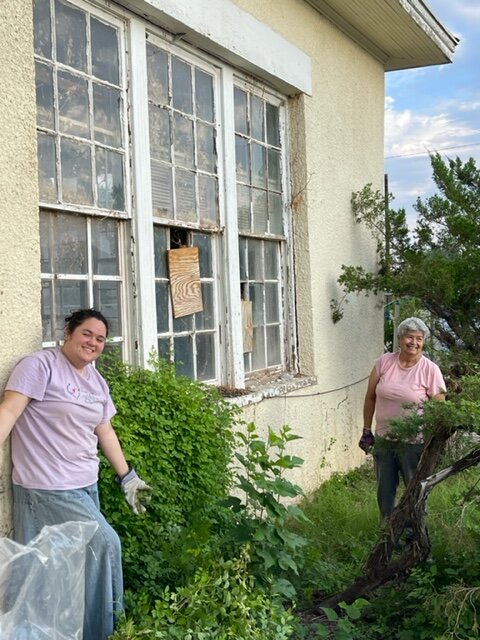 This is an ambitious project which has been awarded a sizable grant, donations from the spectrum of the community and partnership with the City of Alamogordo.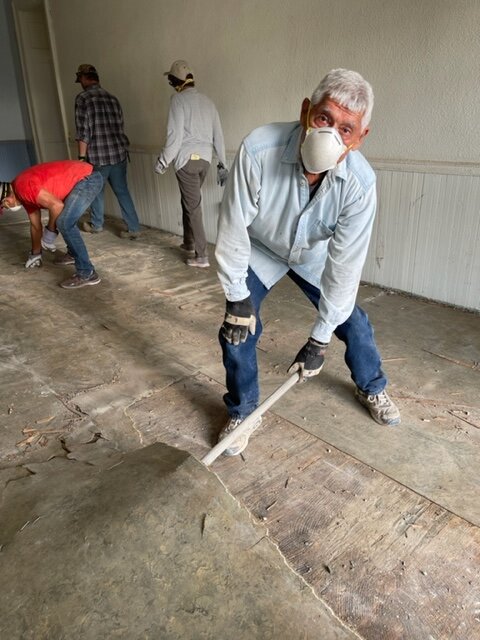 City Commissioner Sharon McDonald was on hand working hard side by side skilled and unskilled laborers doing a mission of love. From teachers and students such as a local school boy named Tanner, earning extra credit, to contractor Emanuel Renteria and his wife Lydia, many were on hand to help. Also Alamogordo MainStreet was represented by a large contingent of volunteers from the partnership of Roadrunner Emporium, New York Art and Music and Mia Collectibles, all supporting this Tularosa Basin Historic Society led work day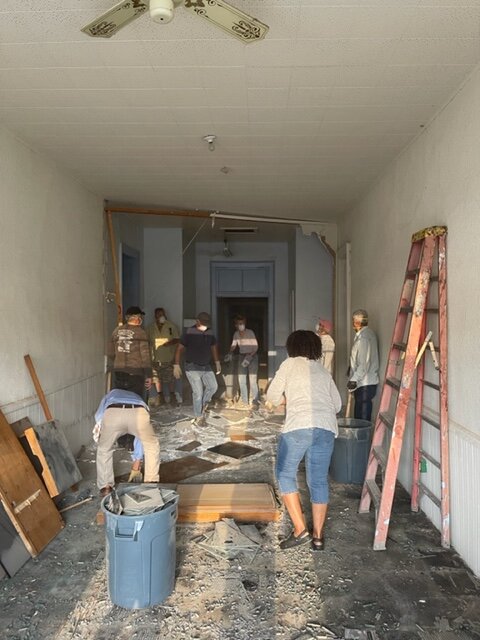 The Dudley School rehabilitation is the first major historic preservation event in the historically Hispanic and African American "old town" portion of Alamogordo on the Chihuahuita side of 10th Street.
Chihuahuita was/is the barrio of Alamogordo, NM where many houses continue to age and deteriorate without much effort to revitalize, thus this effort is not only of historic importance but also culturally important to the history of Alamogordo and the preservation of that history.
The Dudley School, originally known as the Kansas School was a 4 room facility that segregated non-English speaking students from the general population and also hosted African American children until integration began in Alamogordo in the late 40s through 1951.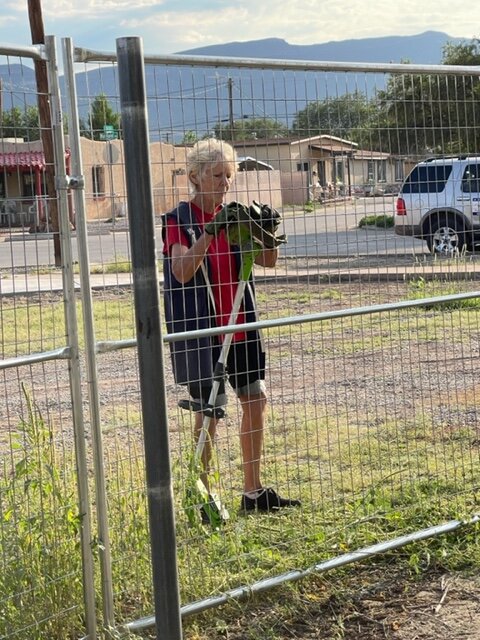 The school once it reopens will be a community center, with story boards telling the history and stories of students and teachers and will host a new playground. This is a vitally important project that is being archived by the Film Students of Alamogordo High School and in a photo journal by the AlamogordoTownNews.com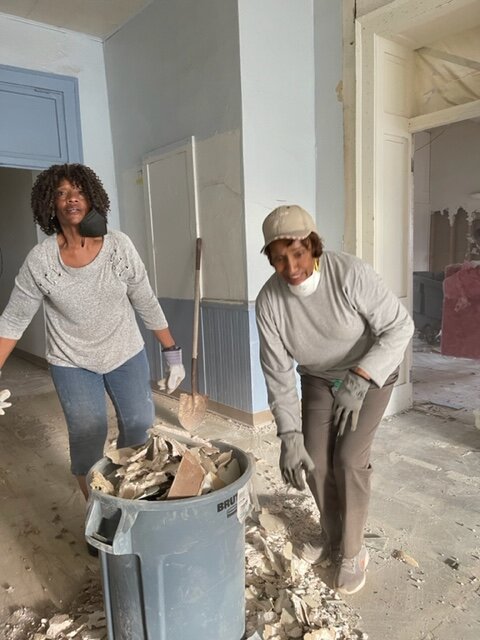 If you would like to learn more or volunteer or contribute visit Debra or Joe at the Tularosa Basin Museum at the corner of 10th Street and White Sands Blvd or drop by Roadrunner Emporium to get more details from Tularosa Basin Historic Society board member Rene Sepulveda.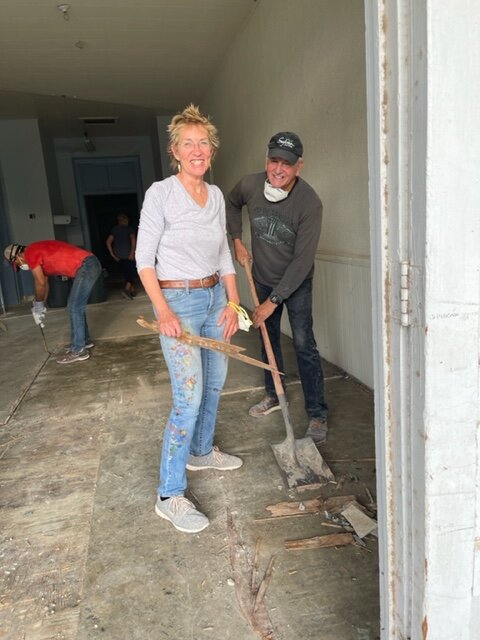 The Tularosa Basin Historic Society is one of the most robust and active historic preservation organizations in New Mexico and punches well above its weight and size in its abilities to bring community collaborations to life in preservation.