AlamogordoTownNews.com Close Game Tigers fall to Las Lunas
Image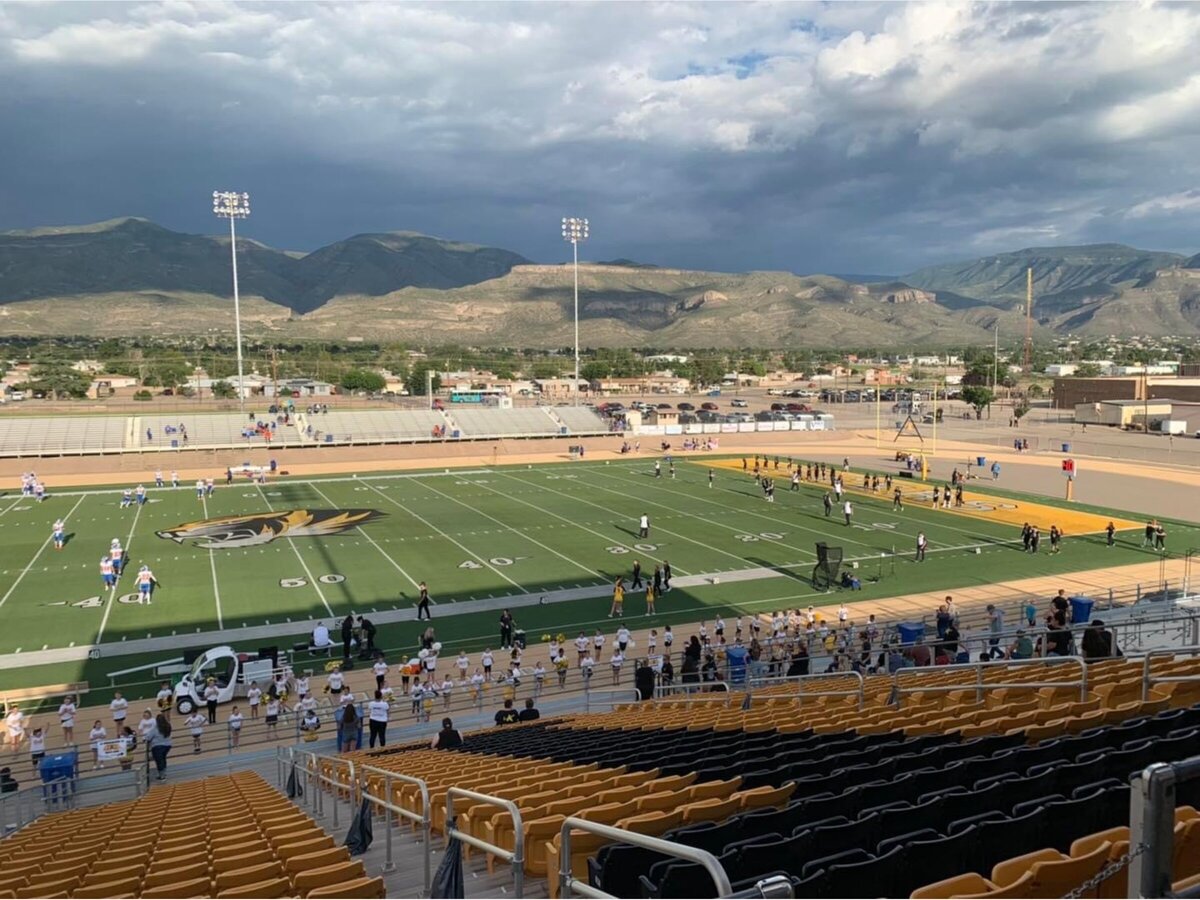 The Home opener for Alamogordo Tiger Football 2022 was Friday night. They hosted Los Lunas.
People can listen to the seasons games on 101.9 FM, 1230 AM, alamosportsandtalk.com or https://youtu.be/cJTYjUcxtuY
Los Lunas defeated Alamogordo in a close game to a lightly attended first home game 43-30.
Alamogordo drops to 1-1 for the season will play at Gadsden next Friday.
Some unofficial stats from tonight's game
Elijah Montoya 123 yds passing, 2 TD's, 67 yds rushing
Damon Mayberry 20 yd fumble return TD, 56 yds rushing, rush TD
Joey Marquez - 12 yd TD catch
A'Veion Valdez - 13 yd TD catch
Ryan Stovall 41 yds rushing, 3 TFL
Brayden Money 53 yd FG, 3-4 XP, 33 yd punt average
Anthony Audette 26 yds rushing, 23 yds receiving
Christian Surpris 1 catch, 19 yds
Marcus Bryant 1 catch, 31 yds
Makhi Gonzales 1 catch, 27 yds