AlamogordoTownNews.com Otero County Recovers from flooding
Image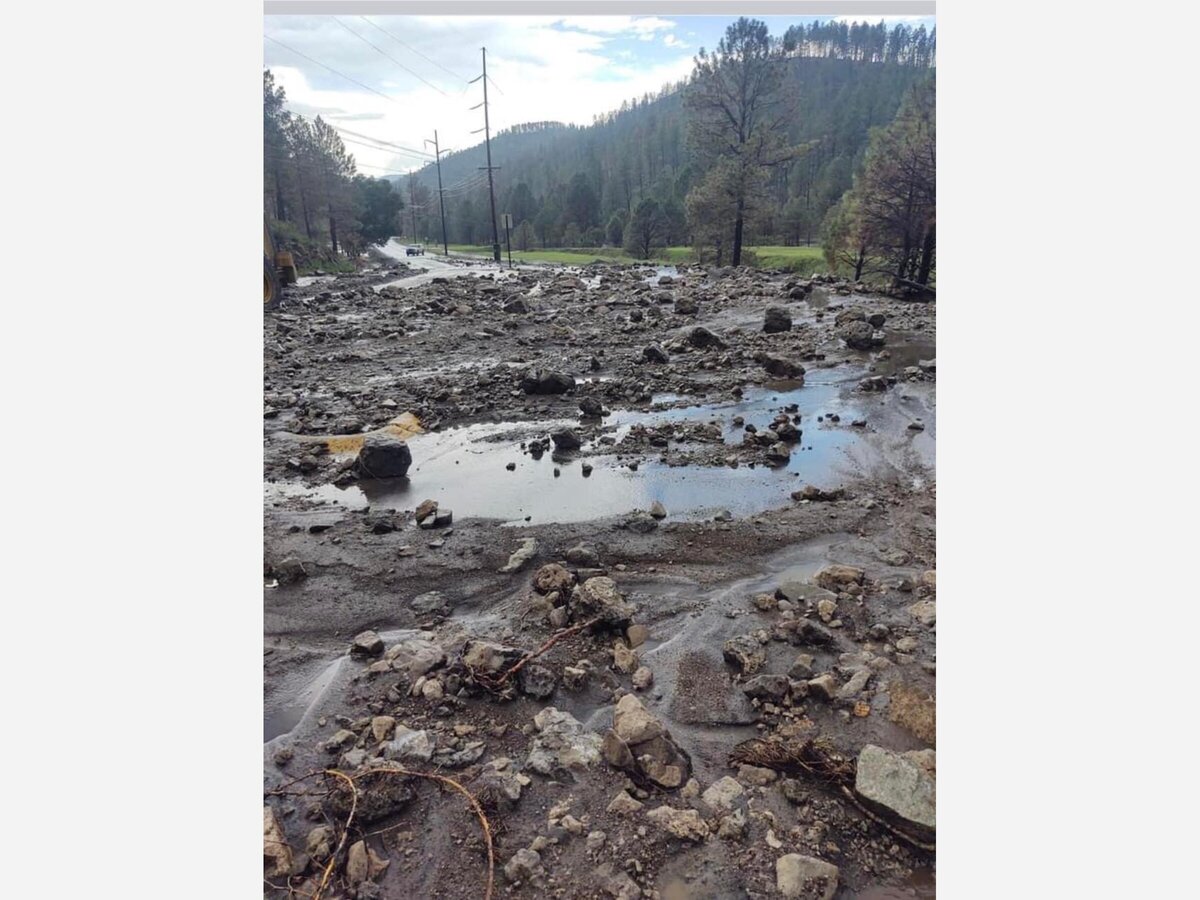 From the Gavilan Canyon which closed in Ruidoso due to burn scar flooding to Florida and Scenic in Alamogordo sporadic rain fall yesterday afternoon wrecked havoc on transportation, events and the local community with cleanup beginning last evening and into today around the county. 
In Ruidoso the flooding closed down roads with tons and tons or rock and debris. Road crews are working hard to clean up the debris today.  On Scenic and Florida in Alamogordo mudslides and street flooding closed off major arteries to include sections of White Sands.
Unverified reports of some citizens rain gauges showed up to 5 inches of rain in microburst areas. The official rainfall count shows closer to 1.5 inches via a short period resulting in flash floods that cascaded down the mountains and into town.
New York Avenue's Wednesday Evening Alamogordo Farmers Market was cancelled due to vendors unable to make it to the city center timely with the road closures. The market will be back on next Wednesday as scheduled.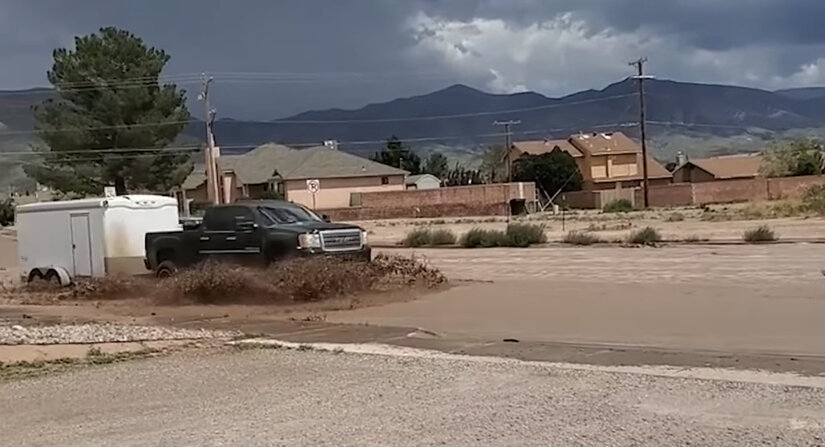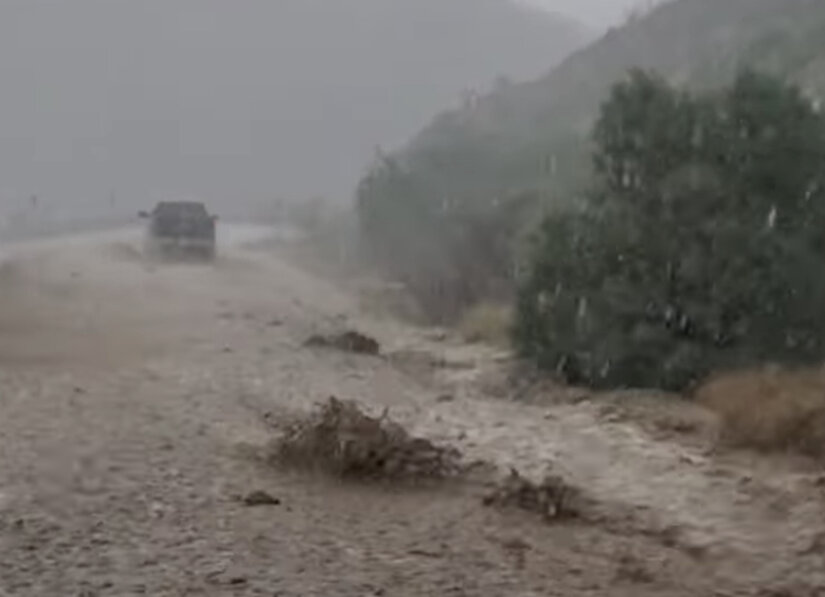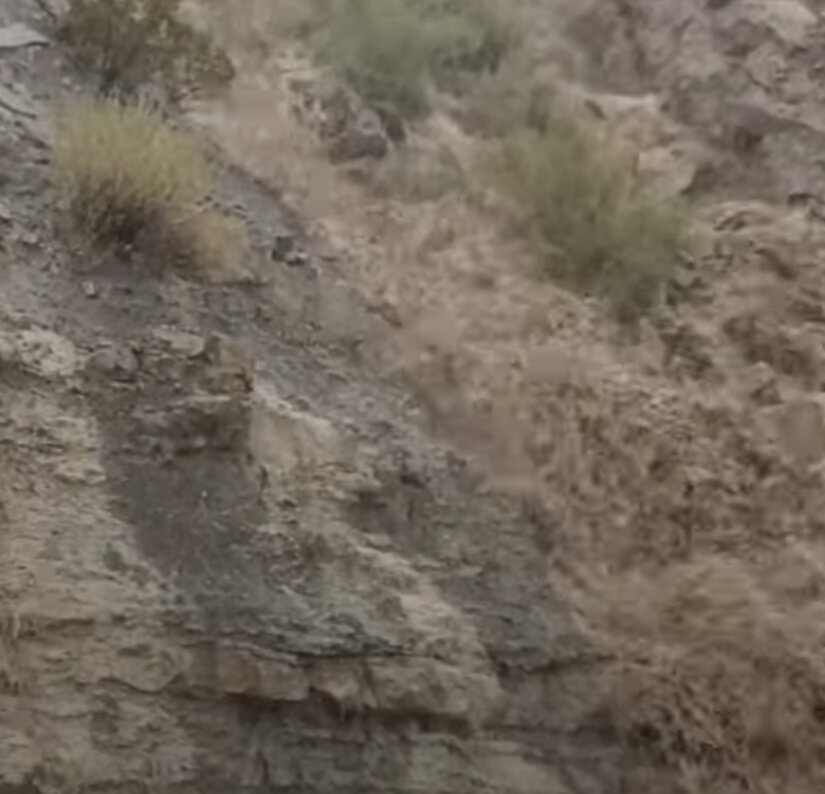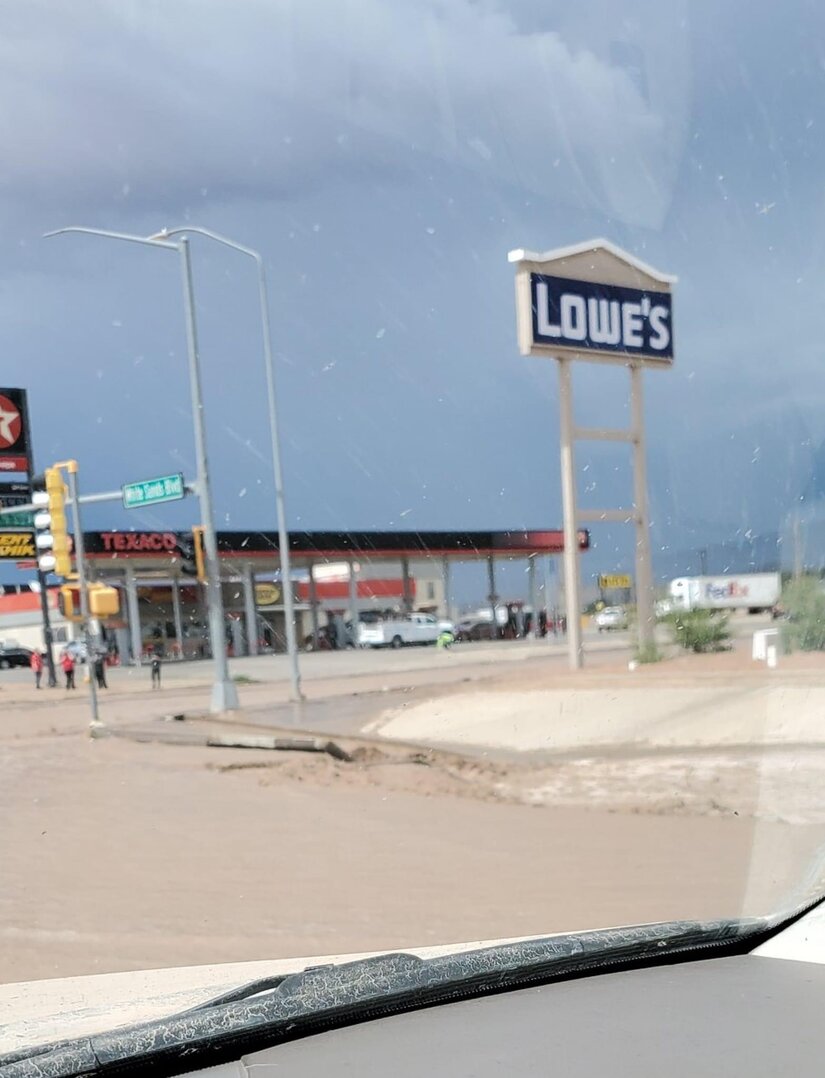 photos submitted by readers of the Alamogordo Town News Site.