Movies at the Medlin Drive In Movie The Movie BAD BOYS FOR LIFE June 5th, 2021
Image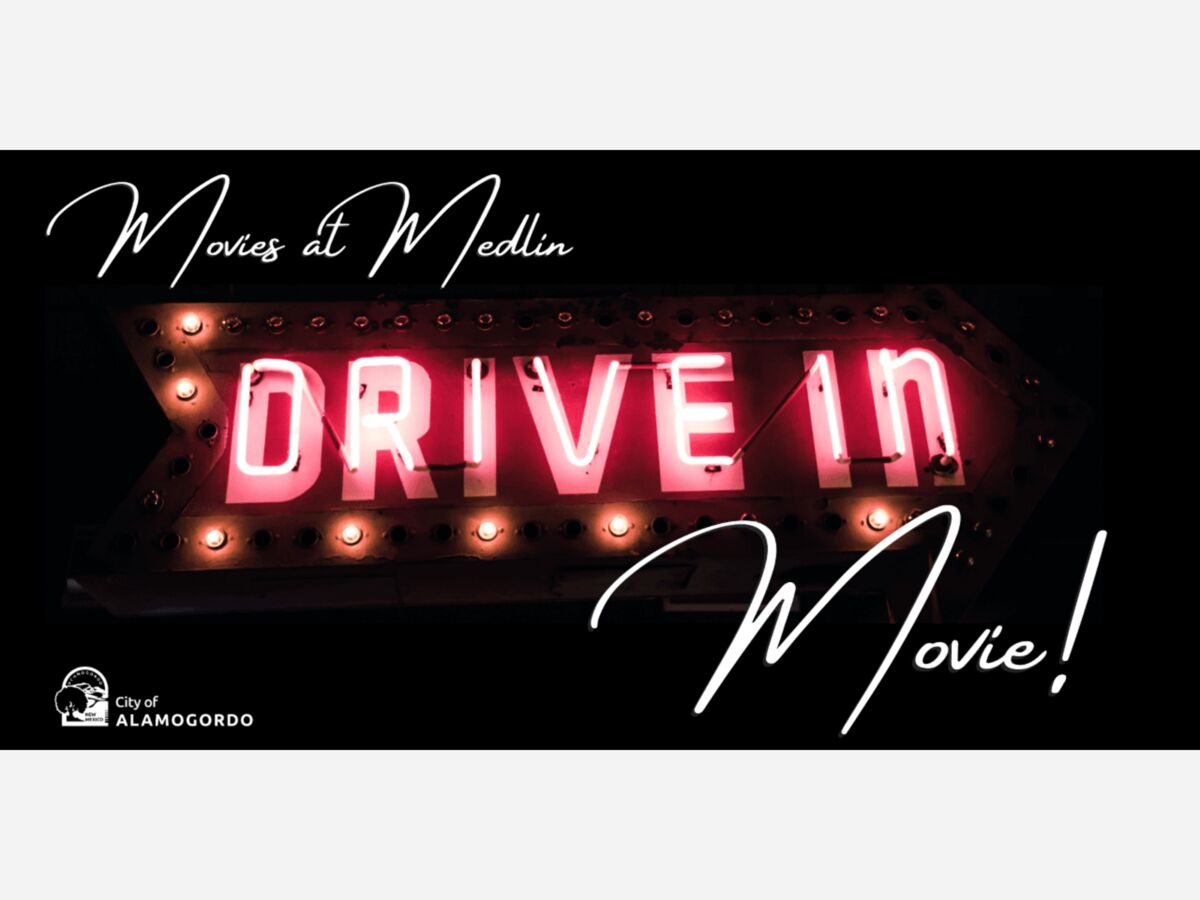 The City of Alamogordo, Medlin Ramps, TDS, KHII Active Radio, Ruidoso KEDU, & Rock 97-9 bring you: Movies at Medlin: Drive-in Movie
About this Event
TICKETS: https://www.eventbrite.com/e/movies-at-medlin-drive-in-movie-bad-boys-for-life-tickets-148351227515?aff=ebdsoporgprofile
Join the City of Alamogordo, Medlin Ramps, TDS, KHII Active Radio, Ruidoso KEDU, and Rock 97-9 for the first-ever, Movies at Medlin: Drive-in Movie! Join us as we show a screening of:
Bad Boys for Life
About the movie
Marcus (Martin Lawrence) and Mike (Will Smith) have to confront new issues (career changes and midlife crises), as they join the newly created elite team AMMO of the Miami Police Department to take down the ruthless Armando Armas (Jacob Scipio), the vicious leader of a Miami drug cartel.
This film has an MPAA rating of "R" for strong bloody violence, language throughout, sexual references, and brief drug use. Viewer discretion is advised. For more information please see the Parental Guide here.
Event information
Coming Saturday, March 27, 2021. Gates will open to the parking lot at Square 47 (1900 US Hwy 54) beginning at 7:00 pm, the movie will start at 7:30 pm and will run until 9:30 pm.
Tickets are on sale now for $20 per vehicle for up to 5 people. Beginning May 31, 2021, at 12:00 am, tickets will be priced at $25 per vehicle.
Guests are to remain at their vehicle spaces at all times unless they are visiting a lavatory.
Ticket prices will increase the closer to the date of the event it gets.
***Please be sure to bring a face-covering with you and follow all current New Mexico public health orders including social distancing.***
Sponsors of this event include:
Frequently Asked Questions
Things to know before you go!
Tickets are priced per vehicle with up to 5 people.
Food Trucks are NOT available at this event.
We do allow you to bring your own cooler with food or drink
No Alcohol
No Pets are allowed with the exception of Service Animals.
No firearms or weapons
No smoking or vaping except in designated areas.
Restrooms are available.
Oversized Vehicles will be parked in the back of the venue.
No Trailers allowed; Utility or otherwise.
The entrance is the southernmost entrance to Medlin Ramps.​
Under Adverse Weather Conditions such as (but not limited to): Lightening, High Wind, or Torrential rain, Event Management may delay the beginning of the film and/or cancel the event, if necessary. ONLY IF AN EVENT IS CANCELLED will refunds be issued to the original ticket holder.
Who are the food vendors?
Due to the current New Mexico Department of Health Public Health Order, there will be no food vendors at this event.
Are my tickets refundable?
No. Tickets are Nonrefundable and cannot be exchanged.​
Can I sit outside of my Vehicle?
Due to current restrictions, you may not sit outside your vehicle.
A face-coverings must be worn at all times unless actively eating or drinking.
A truck bed is considered inside the vehicle, but face-coverings shall be worn.
​Can I open the hatch of my Car/SUV to watch the show?
Yes! However, it cannot obstruct the view of other patrons. Please bring rope to secure it.
COVID-19 SAFETY PROTOCOLS
We adhere to guidelines recommended by the Centers for Disease Control and Prevention (CDC) as well as all state and local public health mandates. Guests and Staff will adhere to current CDC and state/local guidelines regarding social distancing as it pertains to the following in order to prevent the spread of COVID-19.
Vehicle Spacing
The capacity of the venue is limited to ensure compliance with Social Distancing Guidelines.
Guests must provide 6 feet of clearance between people at all times.​
Entering/Exiting Your Vehicle
Guests must remain in their vehicle area at all times except to visit the restroom
Guests are required to cover their face, mouth, and nose with a mask when leaving vehicles for any reason.
Restroom Guidelines:
One Guest in the restroom at a time except for an adult with a child.
Guests must sanitize before and after leaving the restroom.
Medlin Ramps
1900 U.S. 54
Alamogordo, NM 88310
United States