AlamogordoTownNews.com McBride Fire and Rainfall Impact Statement
Image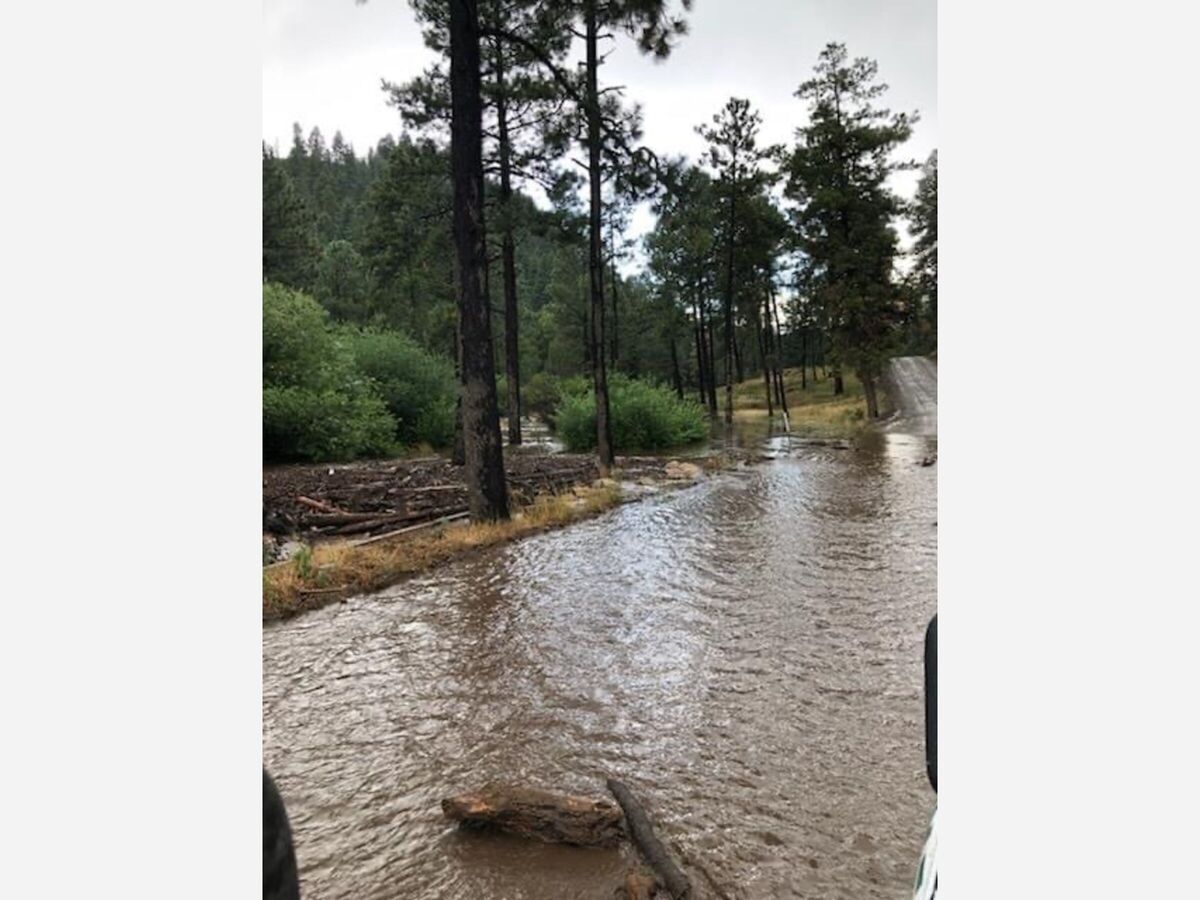 A statement from the National Forest Service: 
"This is the first major rainfall on the McBride and Nogal Canyon burn scars.
Even though the majority of the fire burned at a low to moderate intensity it is very common to see lots of ash and debris flow.
What to expect: Higher than normal flooding downslope and downstream of the burned area. Ash turning the flood waters black. Sediment (aka dirt) in the waters and some soil movement. The amount of debris is directly connected to how much rain and how fast that rain comes down. More/faster rain=more debris. During a heavy storm some debris like large limbs will likely be seen 10-15 miles down the Rio Ruidoso. Some debris may be observed in Eagle Creek, although to a lesser extent.
The Forest Service, Village of Ruidoso, Lincoln County, State Forestry and related emergency services have been prepping for this, but debris and ash flow is inevitable and impossible to stop in its entirety. Please follow directions of emergency personnel.
The Forest Service is planning to aerial seed and mulch in the near future in strategic locations. Planting after the rains will increase the chances of the seeds implanting and growing due to the moistened soil.
Sand bags are available at the main fire station in Ruidoso for residents.
See maps and learn more about the Burned Area Emergency Response at https://inciweb.nwcg.gov/incident/8080/
-Flash flooding in Bonito Corridor in 2020. Photo courtesy Lincoln National Forest.
-McBride Fire Soil Burn Severity Map,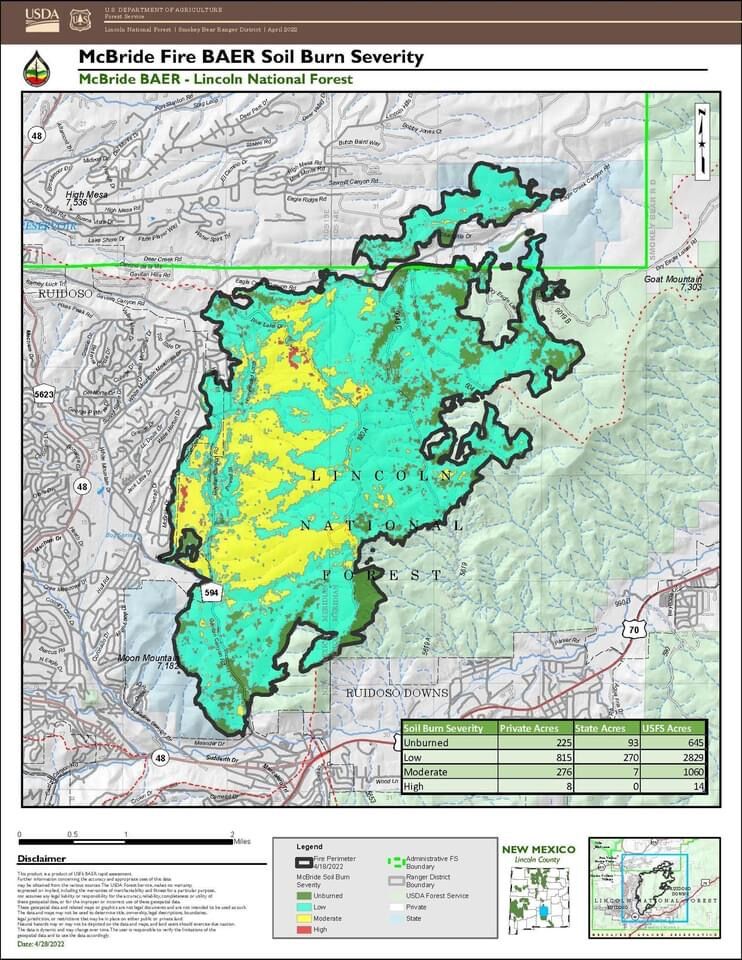 -McBride Fire Debris Flow Estimated Likelihood Map."