AlamogordoTownNews.com Alamogordo Fire Department Issues Flash Flood Safety Reminders
Image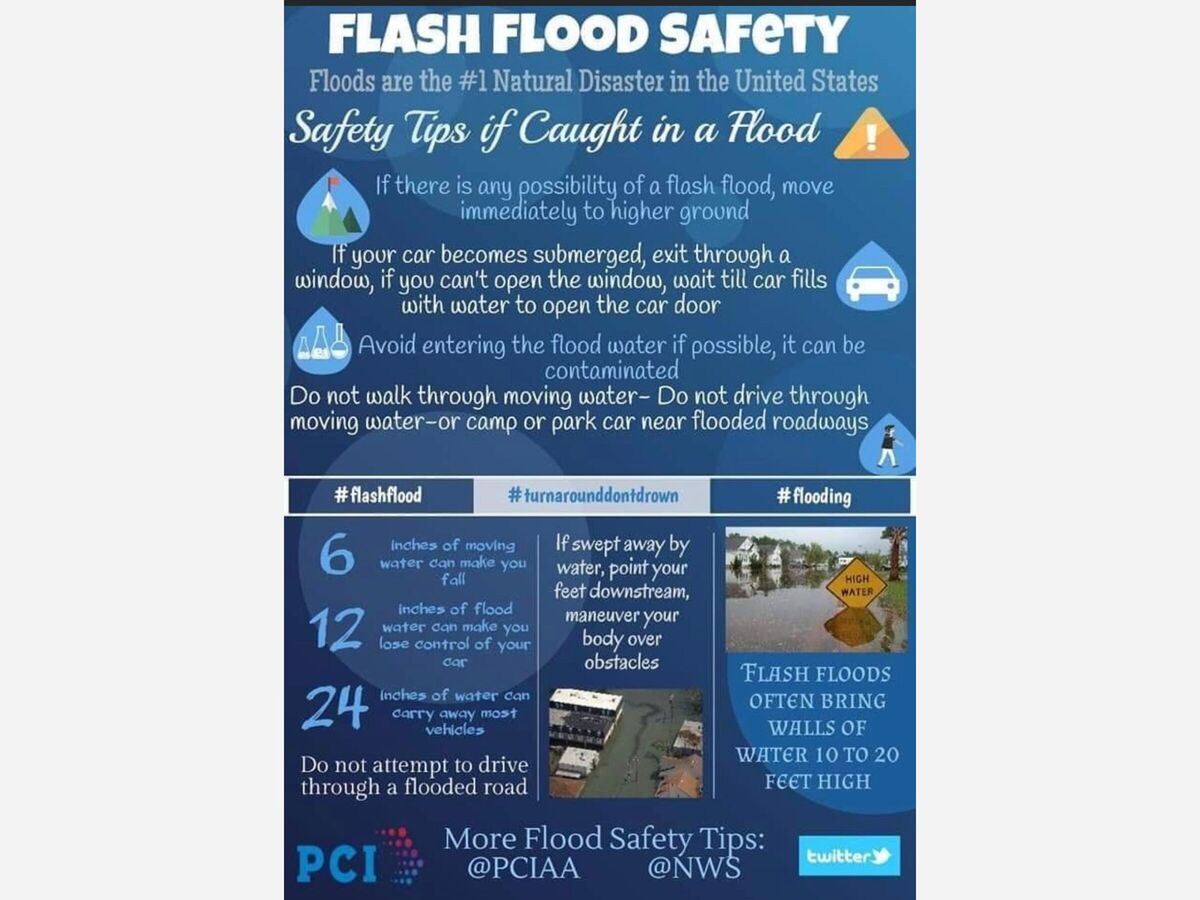 Alamogordo Fire Department reminds the community that: 
"We are starting to see scattered thunderstorms and some moisture dropping on the many burn scars around the state. Its safe to say that this monsoon season, expect to have a lot of flash flooding.
Watch where you're driving, pay attention to whether you're crossing dry drainages or culverts, because anything below the burn scar has a chance of flooding. Even if you're in town.
If you have to cross water crossings, make sure to have food and water supplies in case you can't get out for a few days.
Remember to turn around and don't down, nothing is worth risking your life.
Please be careful this monsoon season."