AlamogordoTownNews.com Mayor issues Proclamation Recognizing Girls Track
Image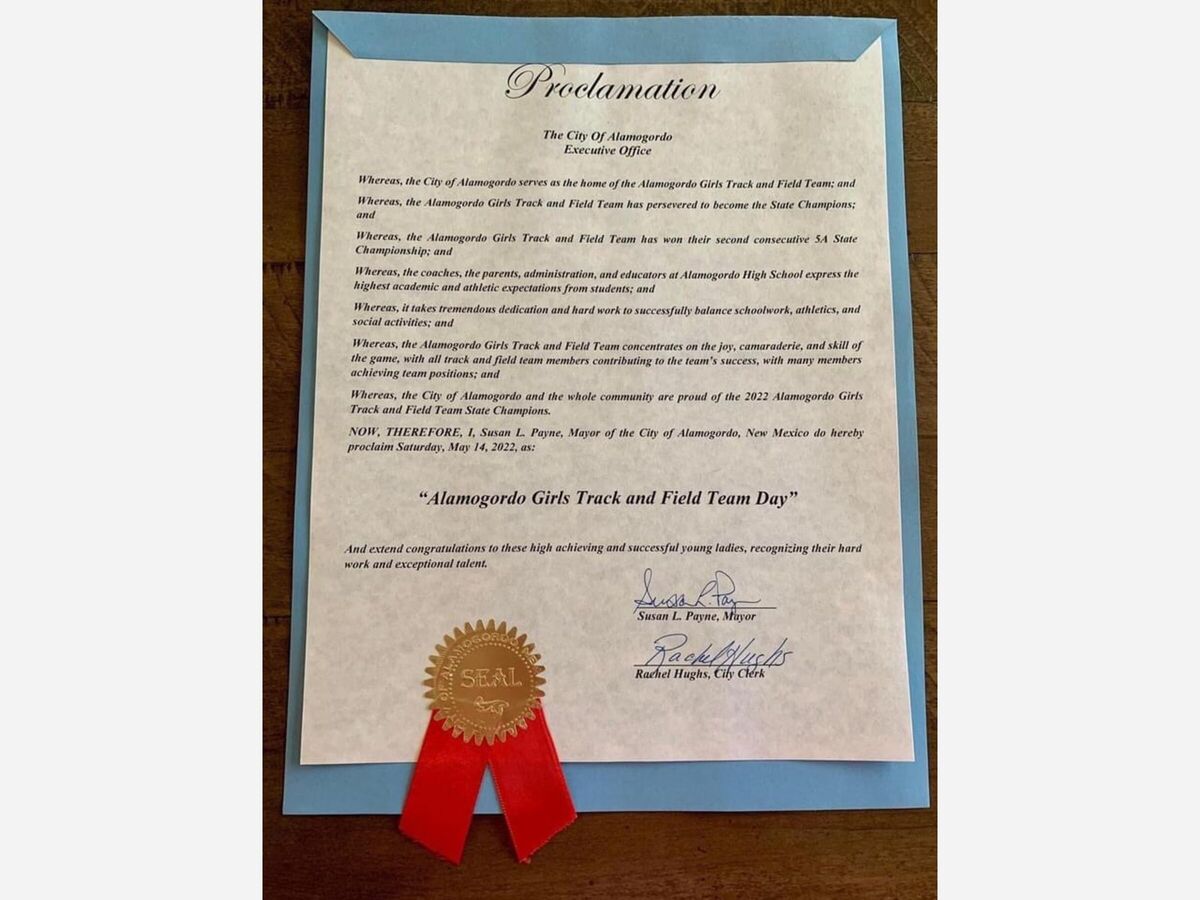 Alamogordo Mayor Susan Payne and the Alamogordo City Commissioners hosted the Lady Tigers Track and Field Back2Back State Champions lithos Week, along with their coach Jason Adkinson at the regular Commission Meeting.
I mayor Susan Payne read a proclamation and presented it on behalf of the city.
The Alamogordo Tigers Track and Field Team  made history by becoming the first Lady Tiger Track Team to win back to back championships. The team began in the 70s under the leadership of Marilyn Sepulveda winning its first state title in 1982. It's seen significant success this decade under the leadership of Coach Jason Adkinson and this years win marks the first back to back win in the history of the girls program. The boys program won 4 state titles in a row under Coach Bob Sepulveda in the 1990's.
The Tiger girls have achieved quite an accomplishment and they represented our entire community of Alamogordo well.
 Thank you ladies for being part of the very best of our city and showing Tiger Pride. #Back2Back
More News from Alamogordo