AlamogordoTownNews.com Otero County Fallen Officers Memorial Police Week Commemoration
Image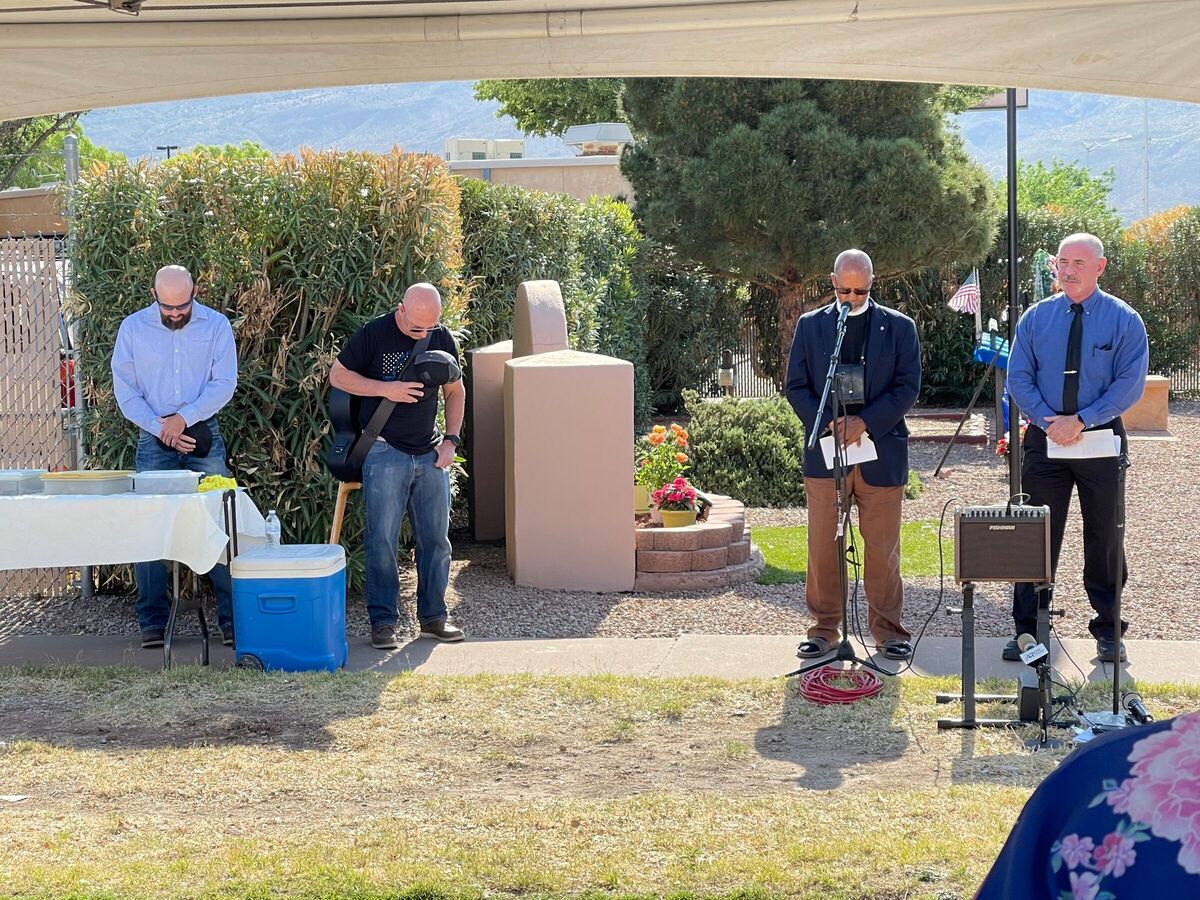 At the state police headquarters on 10th Street in Alamogordo adjacent to the Alamogordo MainStreet Cultural Arts District  is a beautiful memorial in honor of the Otero County Fallen Police Officers.
The memorial began after state police officer Chris Mirabal died in an accident on his police motorcycle in 2007.  The next year state police officer Ltd. Michael Aviluecia died on duty in a car crash. A group of citizens and family decided to create a plaque to honor him.  Other officers have died and plaques were created in their honor thus the idea for a memorial garden was conceived.
The organization that oversees the park was formalized into a 501c3 nonprofit charity organization and they now ensure the park is a true memorial and never politicized but a place of respect for the fallen officers of Otero County.
This morning a memorial service was held to remember those fallen attended by Alamogordo City Police Chief, the Chief of a Tularosa, officers from all branches of police services to include Border Patrol.  
Todays service was led by Master of Ceremonies Chuck Wood, Raising of the Flag was done by Bill Clifford, Pledge or Allegiance by Chris Mimenres, Invocation by Alamogordo Police Department Chaplain Warren Robinson, Dale Young playing or "God Bless America", Proclamation from the Mayors Office of Susan Payne represented by Mayor Pro Tem Dusty Wright, Laying of the Wreaths in memory of each fallen law enforcement officer was done by family members and law enforcement professionals, "Amazing Grace" was then preformed by Dale Young with a closing prayer by Chaplain Warren Robinson.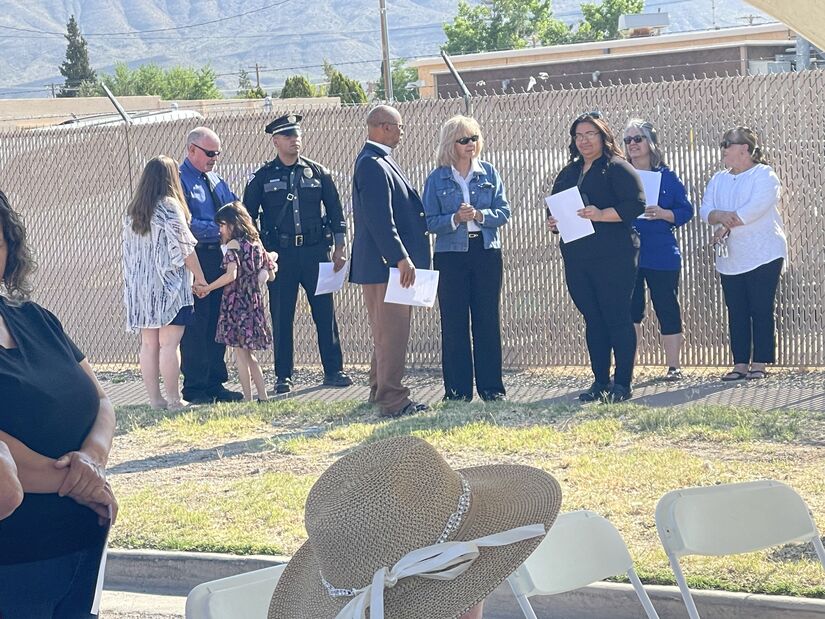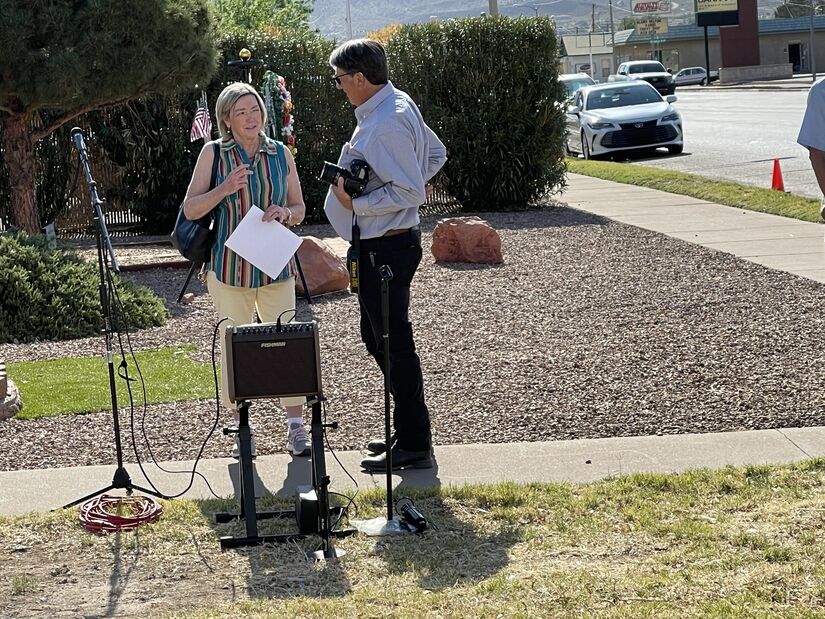 There was a nice representation of various constituencies with respect to the fallen law enforcement officers to include representatives from the city of Alamogordo, representatives of the various police organizations, Nolan Ojeada Executive Director of Alamogordo MainStreet, Claudia Powell past board president of Alamogordo MainStreet, Chris Edwards co-owner of Roadrunner Emporium representing the Alamogordo MainStreet merchants and cultural arts district members, Judge Ellen Jessen representing the judiciary, and many community members at large in remembrance of these fallen hero's.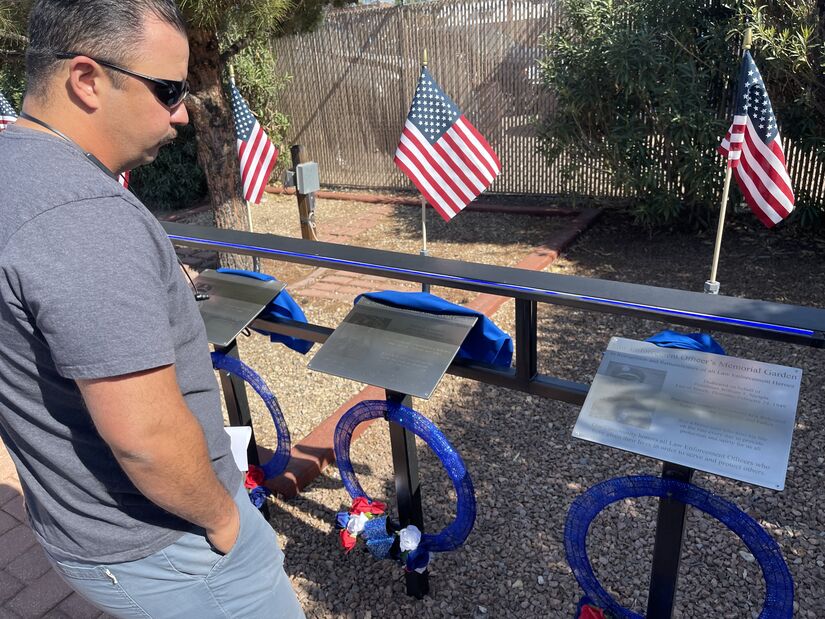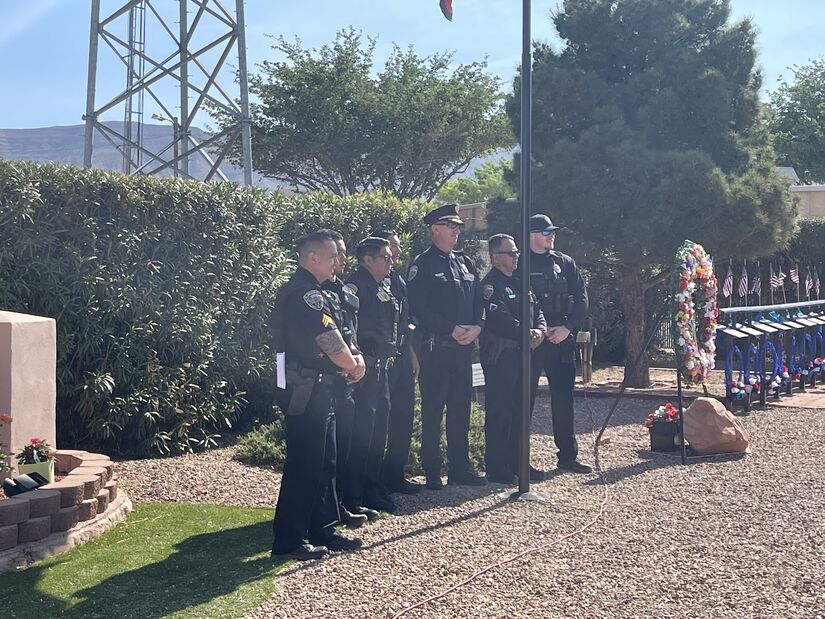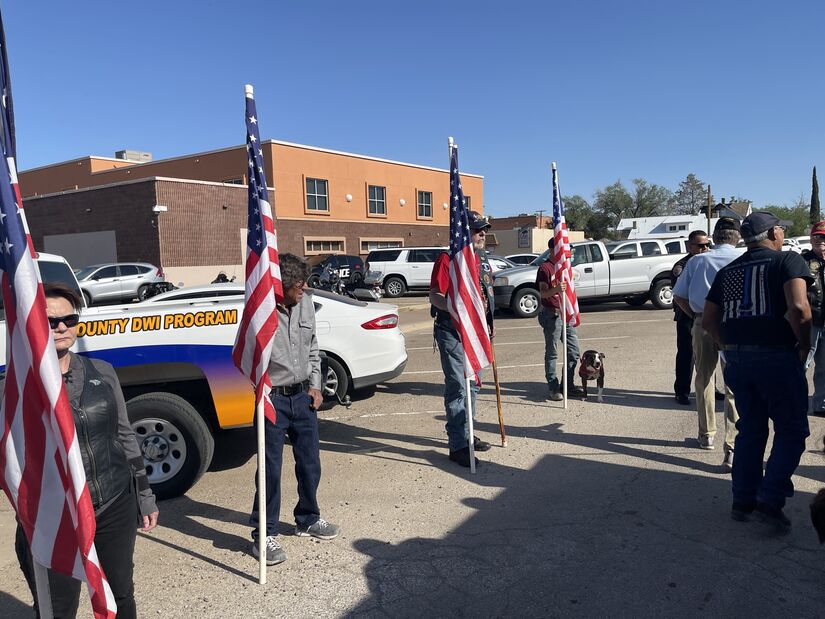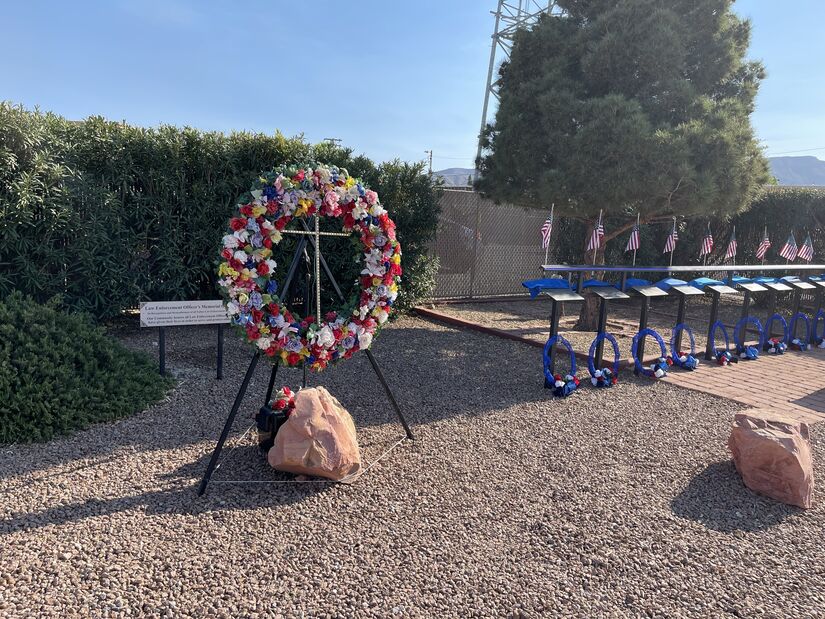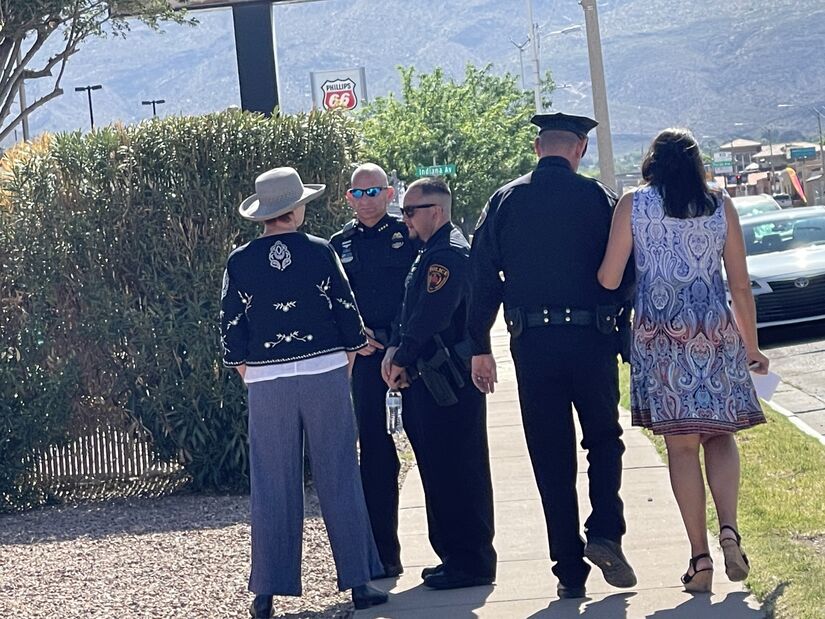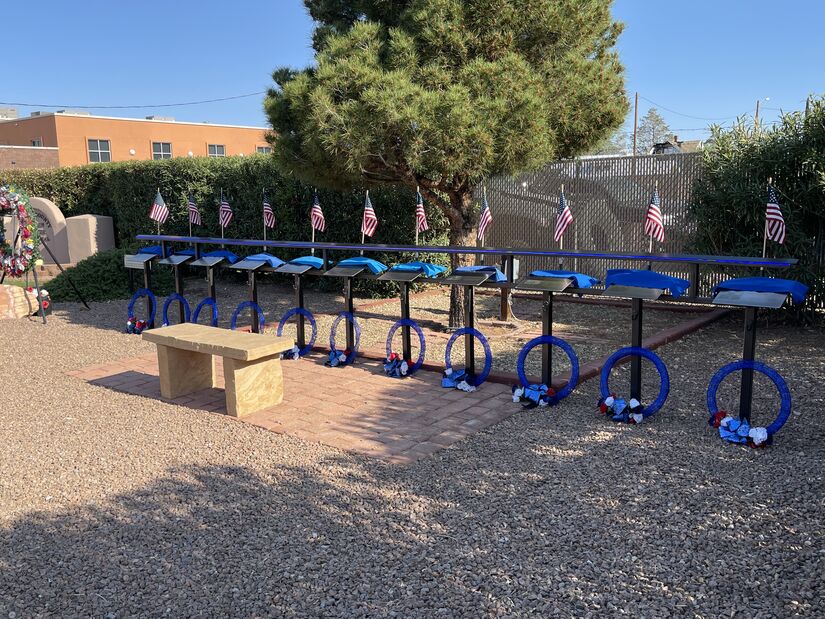 More News from Alamogordo