AlamogordoTownNews.com Alamogordo Tigers Tennis District 3-5A Championship Results
Image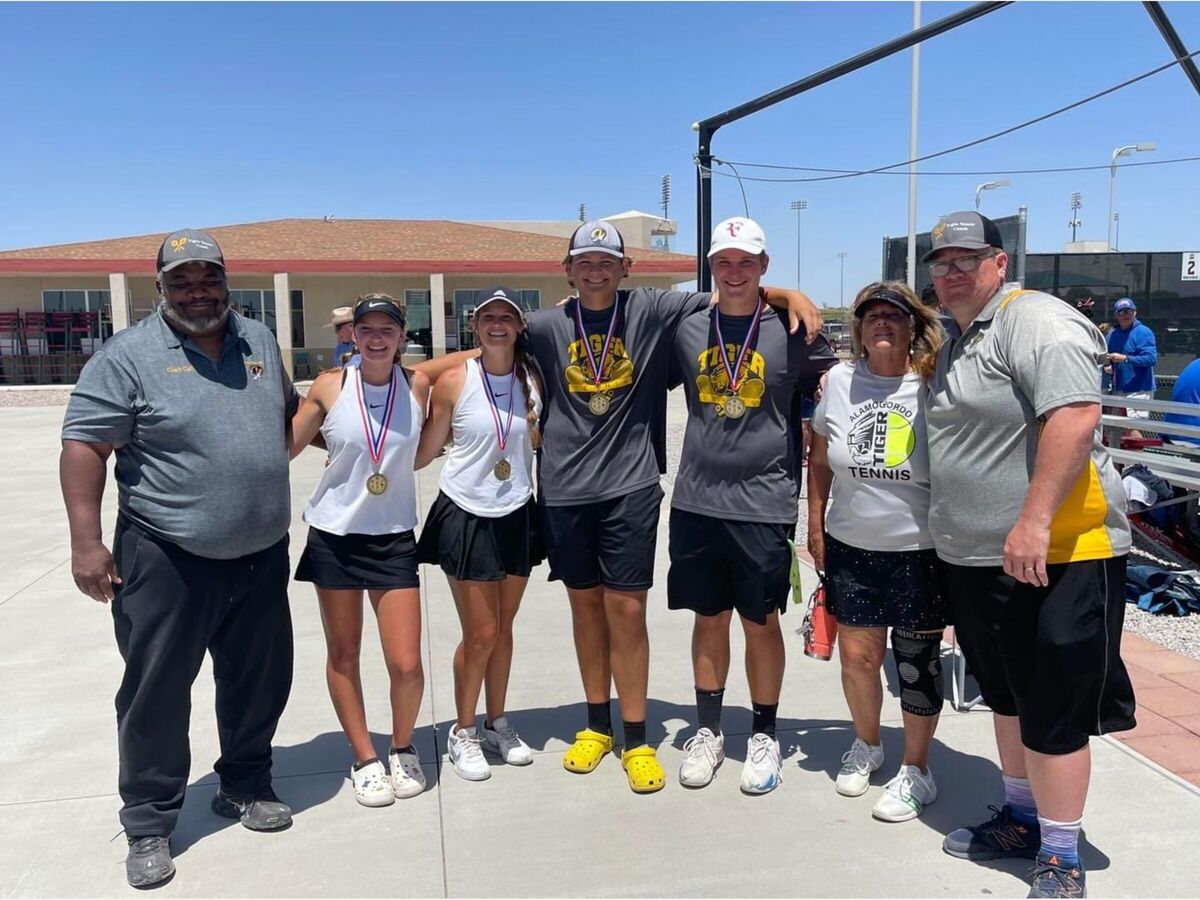 Alamogordo Tigers Tennis District 3-5A Championship Results 
Alamogordo's Brayden Money and Michael Overstreet win the Boys Doubles Tournament 6-1, 7-5, Malea and Kiah Westover win the Girls Doubles Tournament 6-4, 6-3.
They qualify for the 5A State Tournament with the Alamogordo Boys No. 7 seed in the 5A Team State Tournament they will play No. 10 Rio Rancho on Friday at 8 AM.
Alamogordo Girls are the No. 12 seed and will play No. 5 Santa Fe Friday at 11 AM.
Brayden Money & Michael Overstreet are the No. 3 seed in the 5A Boys Doubles State Tournament.
They play at 6 PM on Wednesday against either Nathan Heidke & John DeKay from Piedra Vista or Jesus Arce or Sebastian Ojeda from Las Cruces.
Malea & Kiah Westover will play Peyton Casey & Rachel Shaw of Cleveland at 3 PM Wednesday in the 5A Girls Doubles State Tournament.
All matches are at Jerry Kline Tennis Center in Albuquerque.