Alamogordo Tigers Finish Baseball Regular Season Sweeping Gadsden
Image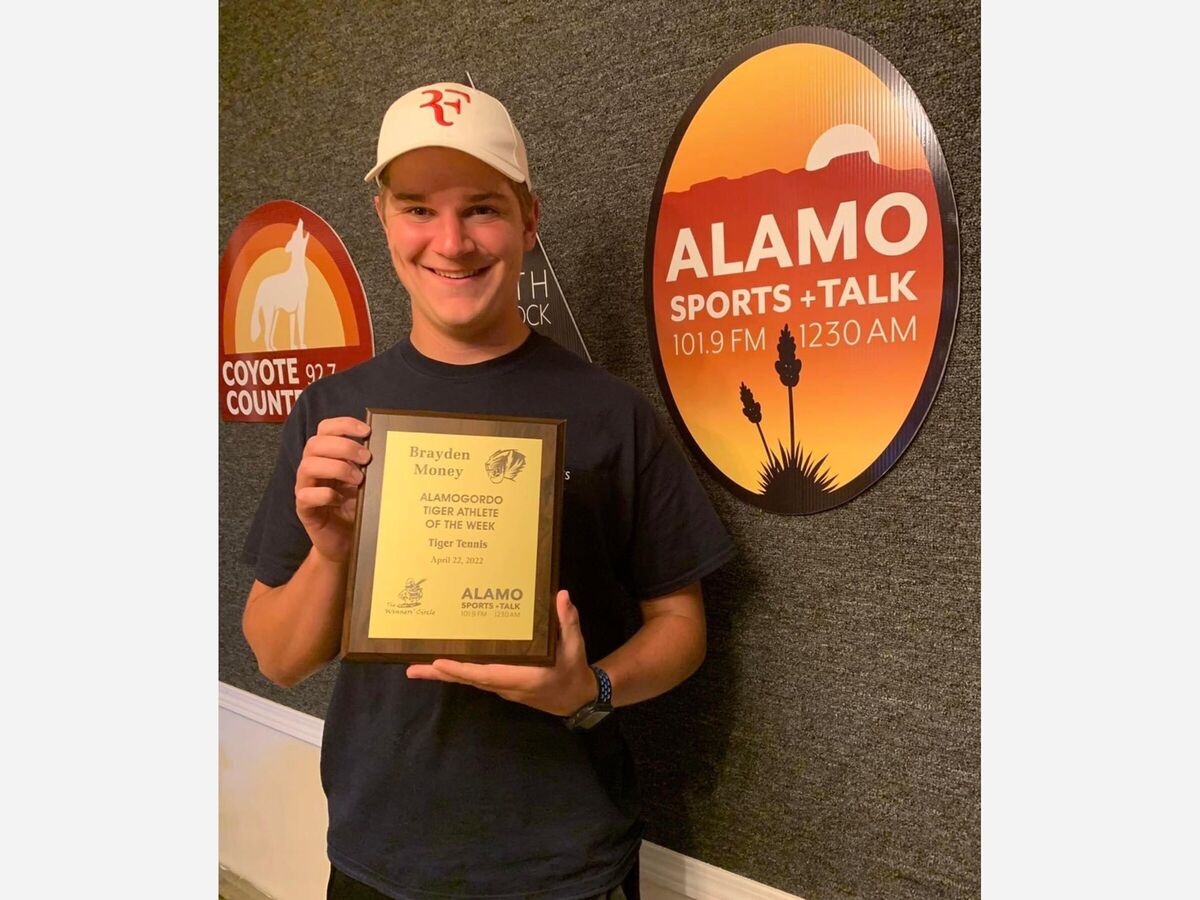 In Baseball Alamogordo swept Gadsden, winning 14-13 in Game 1 and 14-4 in Game 2.
The Tiger Boys finished regular season at 10-16 and 7-11 in district.
Brayden Money from the Alamogordo Tiger Tennis  Team was the 4/22/22 Tiger Athlete of the Week is sponsored by The Winners' Circle and awarded on Alamo Sports Talk 101.9 and 1230 AM. 
More News from Alamogordo