Nancy Gregory Exhibition Opens at Otero Artspace
Image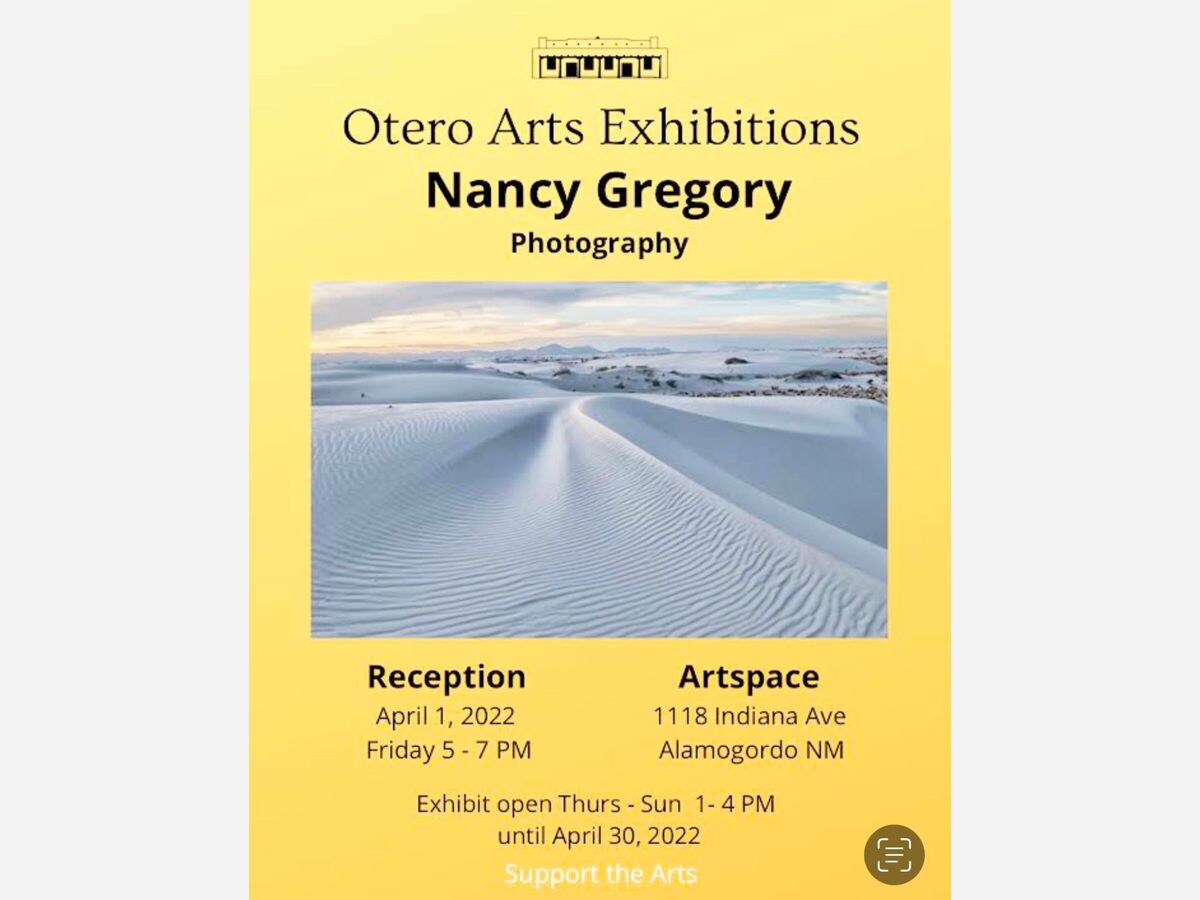 On Friday April 1, from 5 to 7 pm, Otero Arts will host a reception for photographer Nancy Gregory at the Artspace at 1118 Indiana St. in Alamogordo, NM. Her work will be on display 1 to 4 pm on Thursday through Sunday throughout April. This exhibition is the inaugural show of "First Fridays at the Artspace".
Gregory's photographs capture the nuances of color, light and form of the New Mexican landscape. When speaking of her photographs Gregory says "I feel a deep connection to this gorgeous state of New Mexico to be present, to observe the life forms and to feel the energy in composing my image. I find myself getting lost in the world of the camera viewfinder as I look through and compose an image to keep."
Prior to moving to Alamogordo, Gregory lived in Northern California where she exhibited her work in local, state and museum shows.
Following the opening on Friday, April 1st, the Artspace will be open weekly Thursday through Sunday from 1-4pm through the end of the month. The show will close on April 29th.
This exhibition is the inaugural show of Otero Arts Inc. "Firsts Friday" monthly art exhibitions. The mission of Otero Arts Inc is To enrich the lives of the people of our community through the arts and to foster a spirit of mutual support and cooperation among artists.
For further information www.oteroarts.org.