AlamogordoTownNews.com - The STEM Learning Center Offering in Alamogordo
Image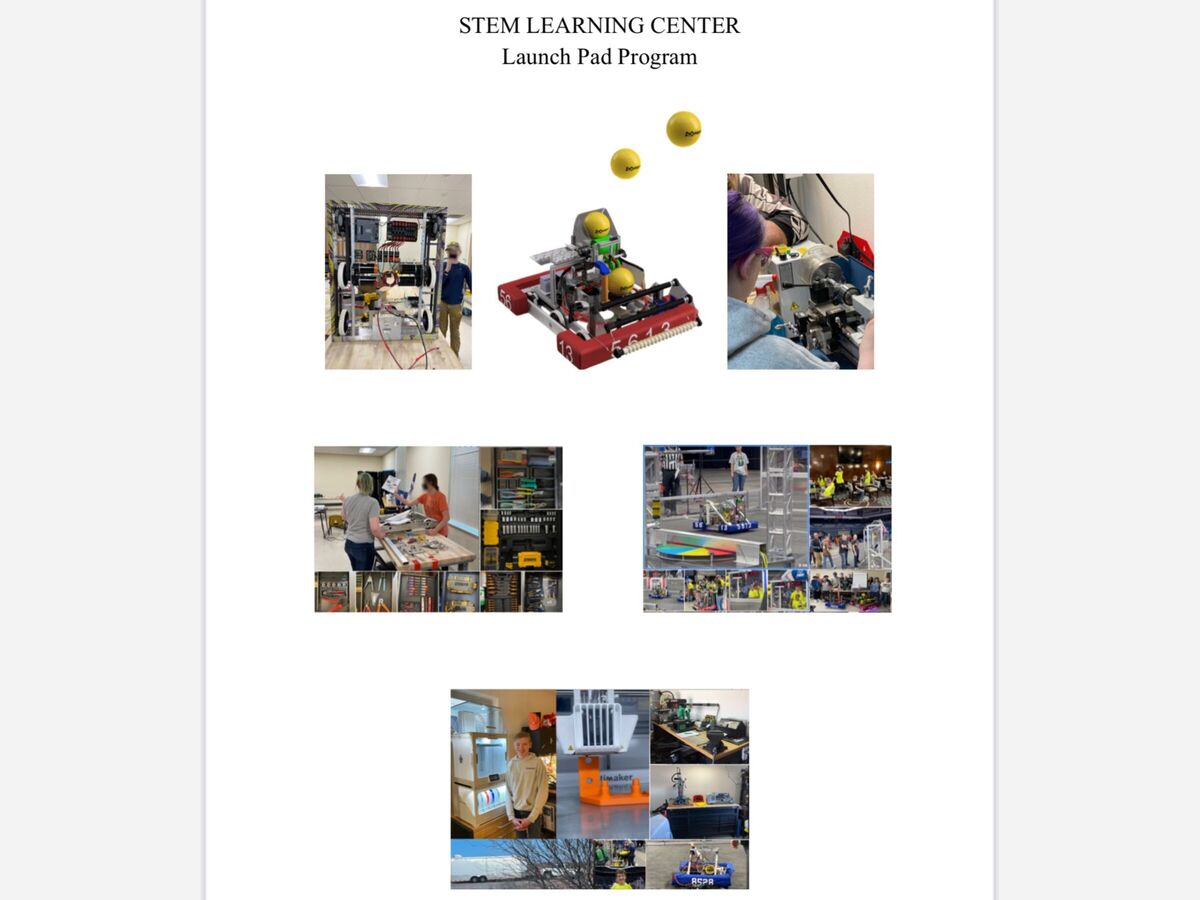 Alamogordo schools in the 60s and 70s ranked in the top of the nation in student performance and teacher pay. If one were to listen to the rhetoric online one would believe there are no avenues to STEM educational enlightenment in Otero County but they are wrong.
Thanks to the leadership of Fred and Cindy Stong there is an option. That option to supplement learning is from The STEM Learning Center, LaunchPad Program via it's 2022 class of aspiring technology students.
This year's program began January 8th with an overview of the opportunities available for bright minded students who are 14 years old through high school age; a program all about opportunity and students taking charge of their education.
The goal is to provide opportunities for students to familiarize themselves with careers in Science, how to demonstrate Technology skills, the execution of Engineering processes, and recognizing the implicit Mathematic principles (STEM).
Students experience hands-on learning, discover the breadth of a STEM career and become more knowledgeable about the pathways for STEM education. Students are invited to participate in the fully-sponsored program that reinforces the importance of life-long learning.
This innovative program was designed to augment student curriculum with in-demand skills. The program is further enhanced through engagement from industry partners to ensure alignment with employer needs, with an outcome being highly motivated technology centered, career-seeking, students.
Students have the opportunity to pursue different tracks to concentrate their career-building skills.
The Certification Track gives students an avenue to pursue technical skills or life skills that they feel will make them more marketable to employers and make them more confident as developing professionals.
The design track puts student creativity in motion, asking students to come up with design solutions to real world challenges presented through FIRSTÒ Robotics. These hands-on projects, where students design autonomous machines to compete in world class gaming competitions, provide the opportunities to showcase skill knowledge. Students develop design timelines, use modeling software, prepare budgets for materials and work as individuals and with groups.
The learning program incorporates design and manufacturing equipment, gives students the opportunity to work with experienced mentors and use state of-the-art technology.
The opportunity is there; the result of this self-directed program is up to the students. Just as engineering professionals must pursue continuing education and professional development, the Launch Pad Program gives students the ability to identify, early on, what knowledge may be necessary in the area of their interests and help them pursue the course or training they need to better equip themselves for future employment. They just have to choose it. The best part of the initiative is that students come away with a strong sense of personal accomplishment and increased confidence. 
So who are the individuals behind this program in Otero County, New Mexico? 
Cynthia Stong graduated from Seattle University with a degree in mechanical engineering in 1989 and worked for The Boeing Company 1980 to retirement in 2009. She completed a MBA from City University with an emphasis in Project Management. She has been an active member of American Society of Mechanical Engineers (ASME) serving on local and international boards and committees.
She enjoys FIRST Robotics and currently co-leads the judges for FRC events both locally and nationally. She is a past member of Seattle University Mechanical Engineering Advisory Board, Arizona I.D.E.A. museum, Mesa Leadership and Otero Leadership. Also currently serving on Boards for The Flickinger Center for Performing Arts, Arizona FIRST Board, OteroSTEM, FIRSTRobotics NM and Alamogordo Public Library.
Partner for over 30 years having met at Boeing, Fred Stong's pedigree is equally impressive with an education in chemistry, engineering and as a patent attorney. 
Fred Stongs' experience includes being Nuclear Weapon Specialist, U.S.A.F. (Veteran) Sr. Electronic Development Engineer, The Boeing Company (30 yrs., retired),Boeing Company Designated Engineering Representative & Consultant DER, FAA (retired), Chair, Committee on Organization and Rules, American Society of Mechanical Engineers (ASME), President, First Robotics New Mexico and a Trustee, OteroSTEM. 
Impressive, impactful and caring for their community. To learn more  text STEM to (575) 265-0008.