Alamogordo Center of Commerce Trail of Lights Competition Winners New York Avenue, Alamogordo & High Rolls Score!
Image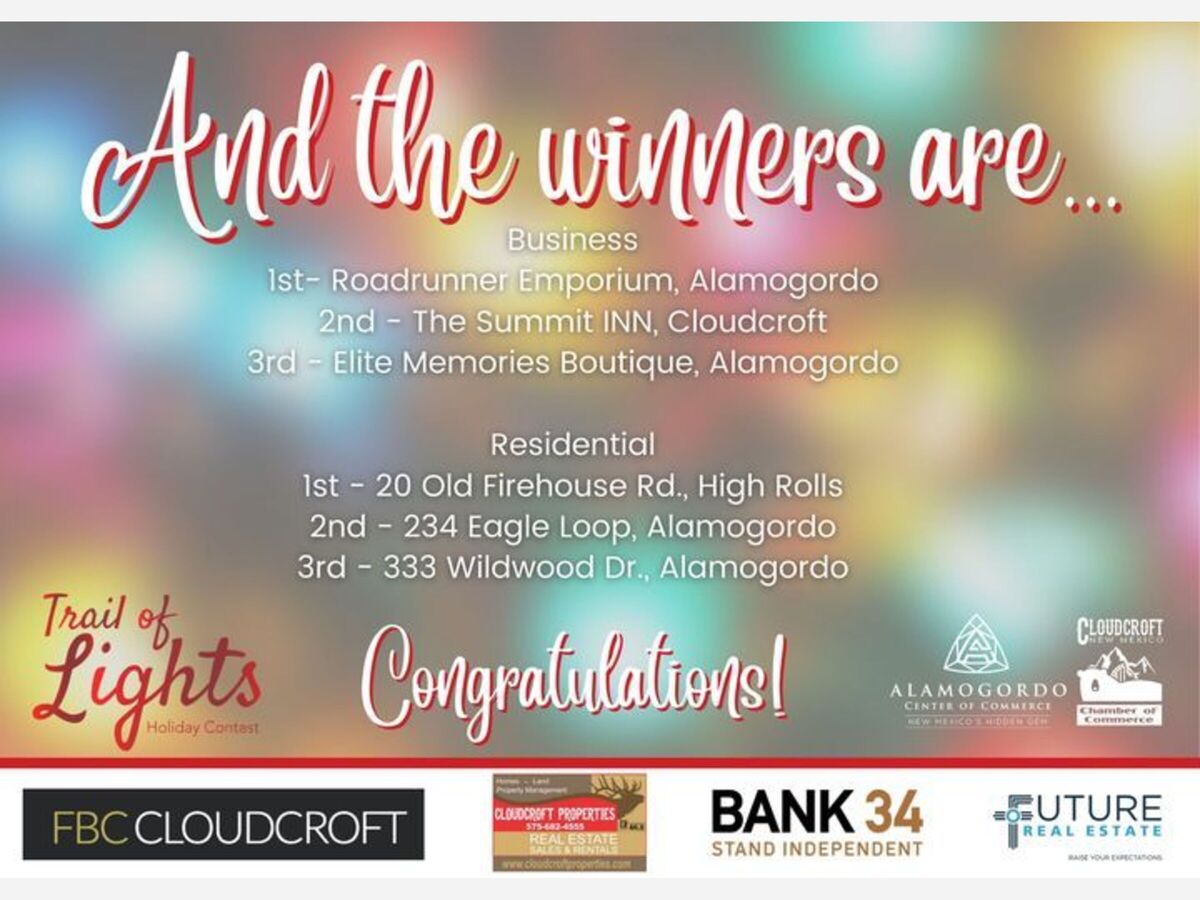 The Alamogordo Center of Commerce announced the 2021 Trail of Lights Holiday Contest Winners!  New York Avenue in Alamogordo shined in the business category with the 1st place and 3rd place winners. Cloudcroft's The Summit Inn was the 2nd place winner showcasing the lights on the mountain.
Business Competition
1st - Roadrunner Emporium, Alamogordo
2nd - The Summit Inn, Cloudcroft
3rd - Elite Memories Boutique, Alamogordo
Residential Competition
In the residential competition High Rolls rocked a 1st place victory with the residence of 20 Old Firehouse Road placing 1st. Alamogordo scored the 2nd and 3rd place victors.
1st - 20 Old Firehouse Road, High Rolls
2nd - 234 Eagle Loop, Alamogordo
3rd - 333 Wildwood Drive, Alamogordo
The Alamogordo Center of Commerce offered a huge thank you to everyone who participated and to the First Place Sponsors First Baptist Church, Cloudcroft and Cloudcroft Properties and the Second Place Sponsors Bank 34 and Future Real Estate - Alamogordo!!
More News from Alamogordo