Alamogordo Tigers Wrestling Schedule
Image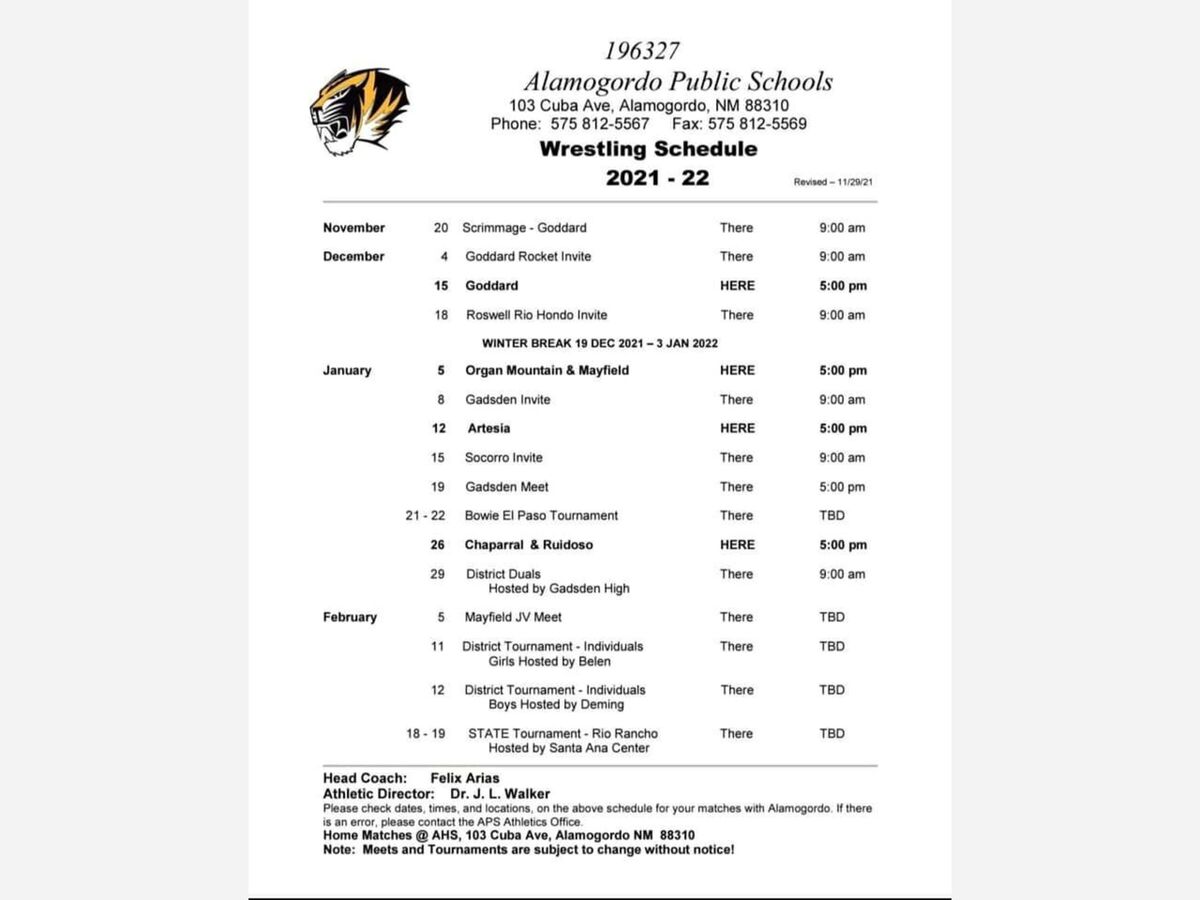 The Wednesday match of the Alamogordo Tigers Wrestling Team vs. Ruidoso has been cancelled. This matchup has been rescheduled to January 26th and will be a Tri with Chaparral also participating.
The Alamogordo Tigers Wrestling team will begin their regular season Saturday at the Goddard Rocket Invite.
A copy of their schedule is below...