Small Business Saturday Shopping, New York Avenue- New Energy and is Alive this Christmas!
Image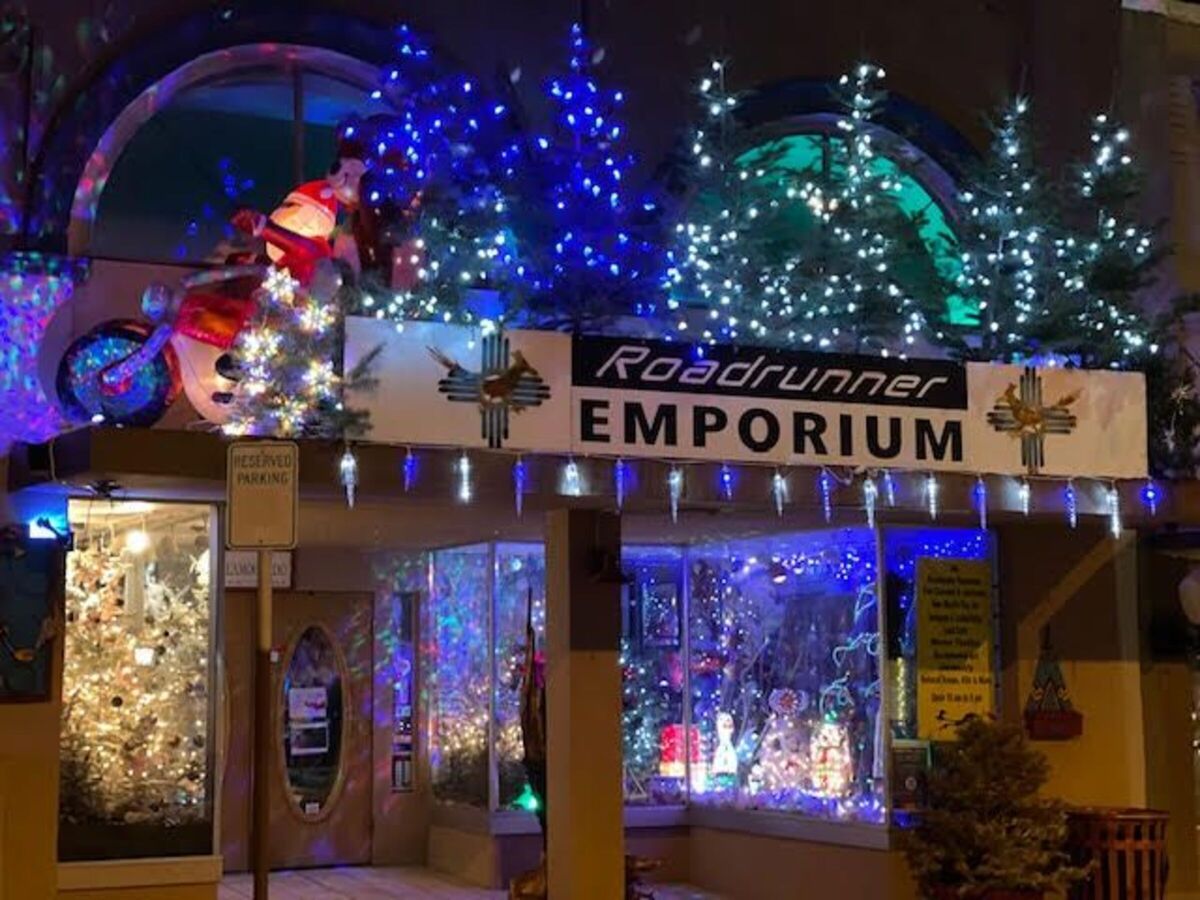 Black Friday is a colloquial term for the Friday following Thanksgiving in the United States. It traditionally marks the start of the Christmas shopping season in the United States. Many stores offer highly promoted sales and often open very early, many store's sales continue all the way to Monday ("Cyber Monday").
Shop local via Small Business Saturday and support the small local artisans and enterpreneures 
Victoria 913 at 913 New York Avenue is a complete Christmas paradise with everything one would ever need in Christmas collectibles and more. Be sure to also visit Pins and Needles right next door for quilting supplies to tea sets and matryoshka dolls and Tiffany lamps to purses and everything in between.
The cornerstone to New York Avenue with what has to be the most elaborate Christmas Window Display and store Holiday Decor is at 928 New York Avenue and is Roadrunner Emporium Fine Arts Gallery, Antiques and More. This unique store combines a look back at history with the multiple restored safes and their history from 1900 showcased along with an array of 70 different artisans, collectibles and antique dealers all under one roof. This unique showcase is considered an incubator for Alamogordo's crafters and artisans selling local art and crafted creations, jewelry and more.  Check out New York Avenues tallest Christmas tree inside as well as an elaborate restoration of the building back to its glory days.
In the same 1900's building as Roadrunner Emporium on the 1oth Street side is Blush Beauty Bar which more than just clothes and beauty at V79 and Blush.  Everything from high quality hair products, handcrafted ear bling, and peanut butter cups the size of a persons hand are all available 
Are you in the search for collectibles and a collection of antiques that rank second to none in Alamogordo for quality? Mia's Collectibles is the place to shop on New York Avenue at the corner of 9th and New York at 823 New York Avenue.
The Copper Heron Gallery located next to the Flickinger Center for the Performing Arts is the most unique display of eclectic art showcased in Alamogordo. There is even a gallery showcasing a drumset that the artist Prince's band used. 
For Coffee, breakfast and super tasty soups stop into the Patrons Hall and Heritage Gallery which is a Cafe that serves a variety of specialty coffees drinks made with locally roasted coffee from White Sands Coffee Company, fresh brewed teas and tons of ice cream flavors to choose from and more.
This holiday season be sure to catch a live performance at the Flickinger Center for the Performing Arts a Mariachi Christmas is coming up September 14th and is an event that must be seen to get into the true holiday cheer.
Opening in December is the Local Bodega and so much more!
And if you are sticking around for the holidays don't miss a very special New York Avenue Downtown Christmas celebration from 4 pm to 10 pm on December 4th. The streets are closed off from the Flickinger Center onward to 8th Street on New York Avenue, the merchants will be open late, live music, crafter, food vendors and more. This is a unique experience not to be missed with all merchants participating in creating a special holiday night to remember. Pop Up retail stores, Flickinger Theater photo ops, crafts, kids stations, a book signing at Roadrunner Emporium with local authors Josette Herrell and BJ Oquist, with Illustrator Diana Sill, live music, a weaving demonstration and more. New York Avenue is the center of history, commerce and adventure for Alamogordo. Check it out!