AlamogordoTownNews.com Book Review: Because Art: Commentary, Critique, & Conversation by John R. Killacky
Image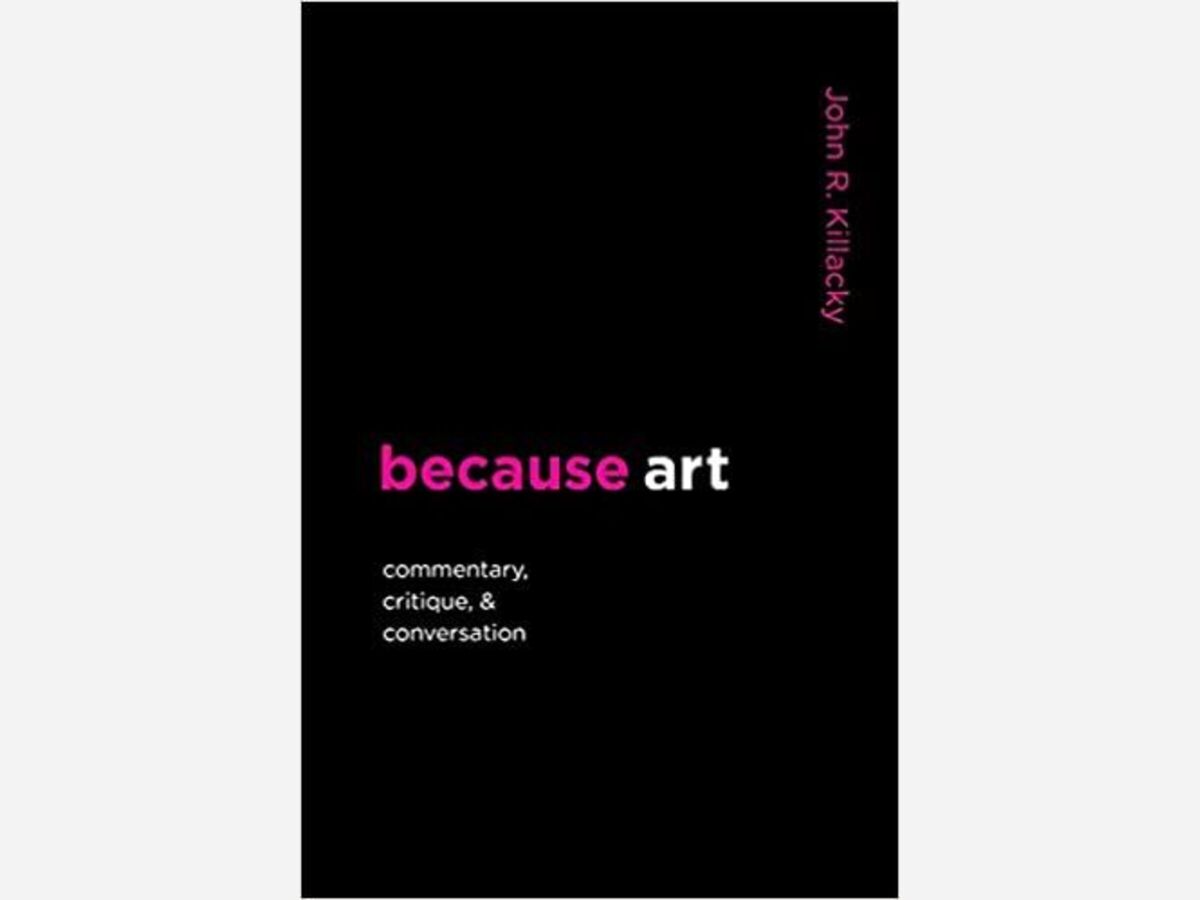 Because Art: Commentary, Critique, & Conversation by John R. Killacky (Paperback) $20. 240 pages and available on Amazon is an important read with his perspectives on censorship, as a producer of events under a rightwing looking for a fight, offer unique insight that is as relevant today as was in his battles of the past.
Questions and answers with notable artistic creators such as Bill T. Jones, Tim Miller, Janis Ian, Judith Smith, Tony Kushner and more makes for insightful, interesting and relevant reading for anyone in the arts, and those interested in how art gets made.
His personal struggles and life beyond them are inspirational. He fought the battles during his life in the arts against the "Culture Wars'" which raged on and still do so it would seem and yet Killacky addresses his own battles which he took on as a new must win challenge when a spinal cord tumor led to an operation that left him paralyzed. His lengthy and painful partial recovery was aided using a mirror. He writes, "I learned to dance with mirrors."
Killacky's opening essay, "Called to Serve" condenses decades of his artistic endeavors and personal accomplishments, from dancing with Chicago Moving Company to finding enlightenment in the Himalayan mountains with Buddhist monks.
From this enlightened period post he returns to the performing arts and the reader is led through his periods of managing post-modern icons Trisha Brown and Laura Dean's dance companies for a few years, all at the center of New York's performing arts explosion, until he was recruited as performing arts curator for the Minneapolis Walker Art Center. Through all of these years, Killacky also wrote, made films, and enjoyed a hobby of horse-cart-riding.
With most of the essays of this book originally published elsewhere over the decades, some of the essays read like arts conference lectures, and indeed they were. But within the contexts of this book Killacky counters the more formal writings with personal insights into his continued journey of being disabled and still following his passion for the arts and the creative process.
The author even today continues renew and regenerate but with a passion and a focus of a love and appreciation for the arts or the creative process. Killacky is now serving a second term as a legislator in Vermont a unique step from the arts as Killacky recently retired from his position as executive director of Burlington, Vermont's Flynn Center for the Performing Arts.
Recent and relevant with few mentions of COVID-19, make for a collection of essays that are both historically important and current to what the nation faces today.
"Insightful, interesting and relevant reading for anyone in the arts, and those interested in how art gets made."
https://www.amazon.com/because-art-Commentary-Critique-Conversation/dp/1949066851