A Community Thank You from Coach Bob Sepulveda
Image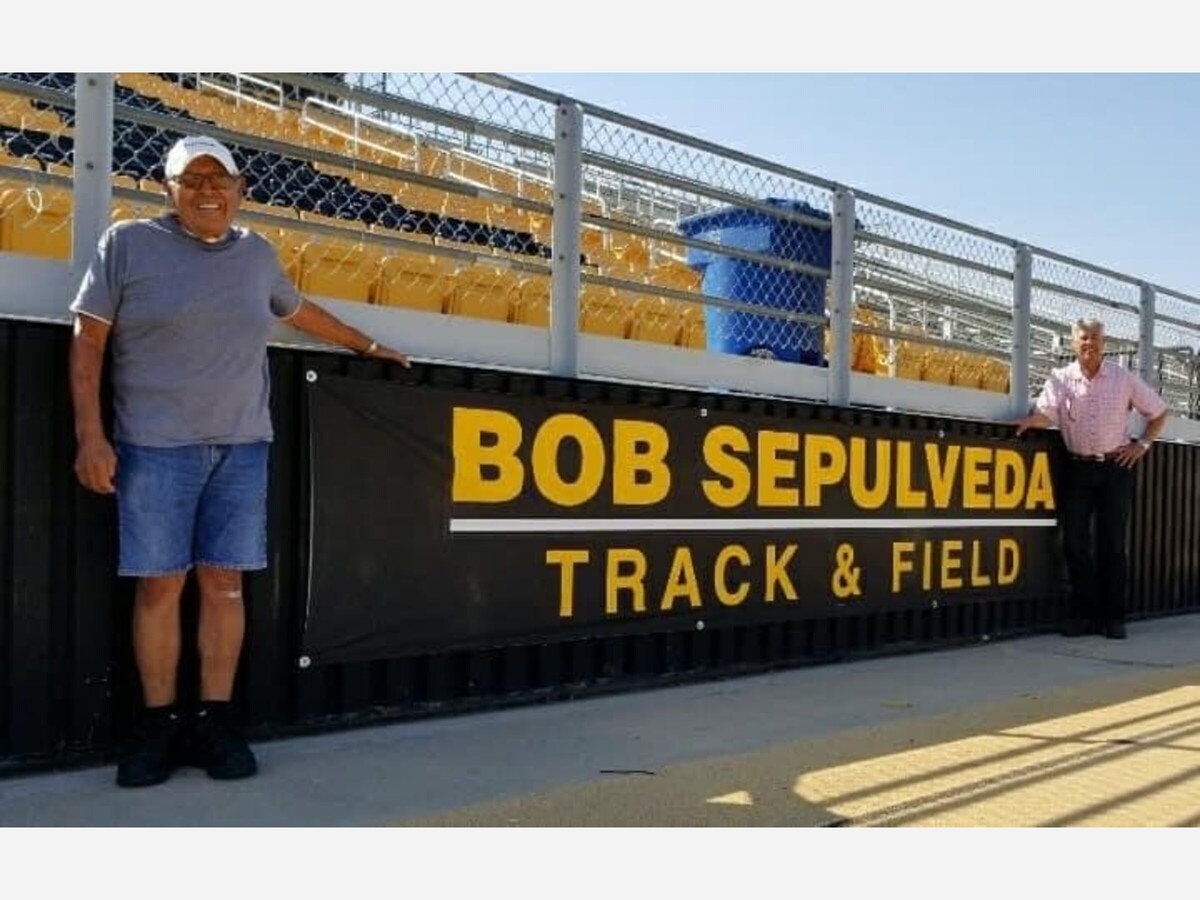 Thank you to my former students, athletes, county leaders of Alamogordo - Otero County, coaches, family and friends that made this last weekend so memorable.
The kickoff luncheon by the classes of 71 & 86 hosted at the country club and mc'd by Wilson Holland recognizing the Alamogordo High School track named in my honor was heartfelt.
The standing room only turnout and stories told by Coach Joe Bryant, Clarence Holland , my son Rene Sepulveda, Jada Reed, Sandra Crowe Hall , Albert Al J Sterling II , Tony Gonzalez, Greg Stephens, Kent Nelson , A.C.Karl, Rick Williamson, and all was deeply moving.
Thank you to my friends and family, KALH radio, and the over 100 members of the public that joined us at Roadrunner Emporium for the book release party celebrating the accomplishments of the teams Coach Gary Hveem and I coached during the 70s and 80s. The recognition of our team accomplishments read into the congressional record by Congresswoman Yvette Herrell was an honor. The live radio remote at Roadrunner Emporium hosted by KALH radio and former student athlete Christopher Rollerson along with the interview by Mattie Medlin was an honor.
Finally the weeks events were capped off with recognition and proclamations honoring both Coach Gary Hveem and myself by the Otero County Commission under chairman Gerald Matherly, Couy Griffin and heartfully read by Vicki Marqardt. This recognition was an absolute honor.
Thank you to everyone who took part in this amazing week and remembering my wife Marilyn and me and the love we had for education, track and field and our Alamogordo community.
AlamogordoTownNews.com Note: The Book series covering Alamogordo Sports from 1912 to 1986 is available at Roadrunner Emporium, 928 New York Avenue, Alamogordo, New Mexico and available in 46 countries on Amazon.