A look at The Week Past in Alamogordo Area Sports Girls Soccer Plays tonight!
Image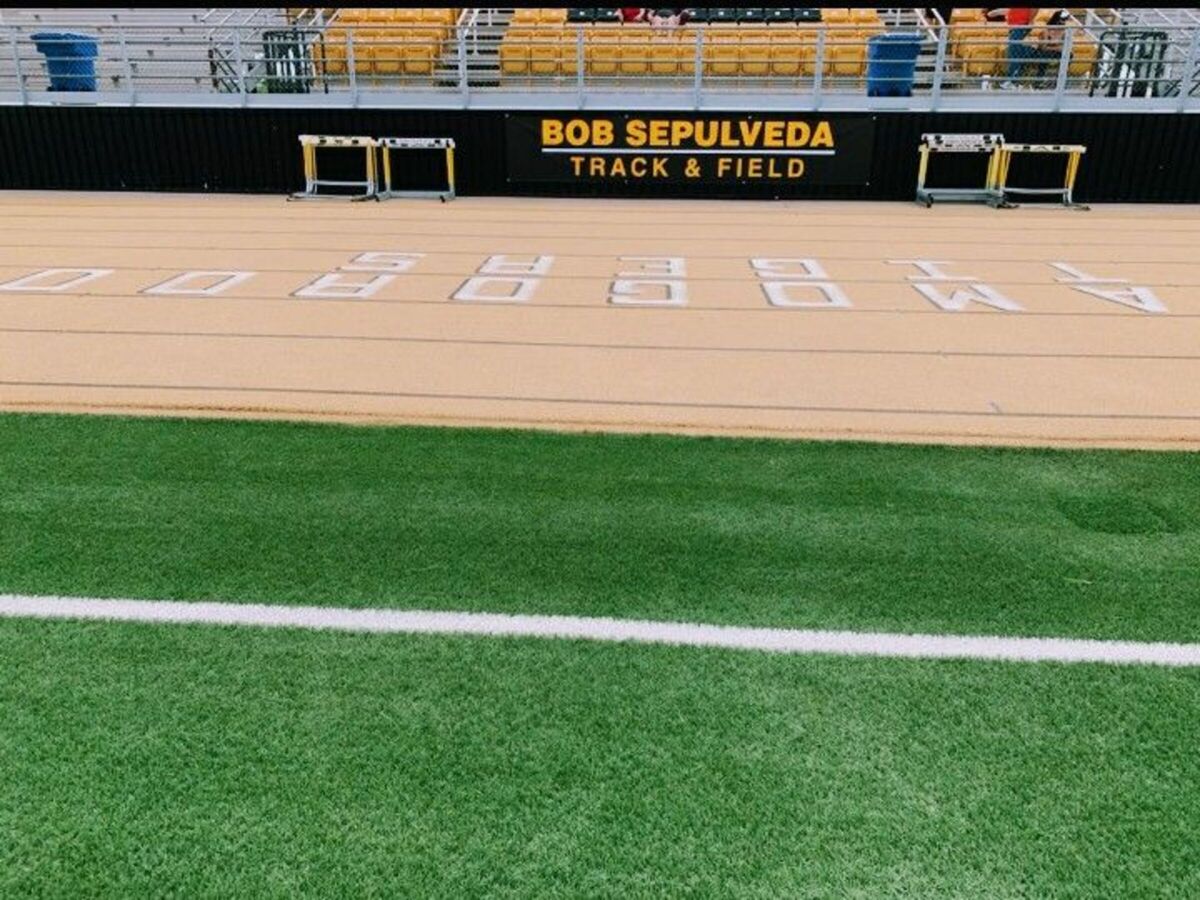 Per the New Mexico Activities Association the health guidance from the Public Education Department, indoor sports is 100% mask wearing. Outdoor sports is recommended mask wearing no matter the color of the county.
In sports play this week...
Tiger Varsity Football

Football -  Alamogordo defeated Valencia 45-6 in a blistering show of force. The Tigers are 1-0, play at Los Lunas Friday 8/27/21
Game Stats were
Elijah Montoya 3-7, 134 yds, 3 TD's 
Joshua Sanchez 10 carries, 136 yds, TD
Damon Mayberry 2 catches, 85 yds, 2 TD
Joseph Marquez catch, 49 yds, TD
Napu Mendiola 5 carries, 22 yds, TD
Adam Stokes 3 carries, 13 yds, TD
Rylei Melton, 4 carries, 35 yds
Michael Metcalf - 2 interceptions
Anthony Audette - interception 
Ryan Stovall - blocked punt 
Brayden Money 6-6 XP, 1-2 FG
Girls Volleyball Play Action:
In Volleyball play  Valencia defeated the Alamogordo Tiger Girls in four sets (25-23, 25-18, 25-27, 25-23). The Lady Tigers are now 1-1, will play at Chaparral on Saturday.
Volleyball -  Gateway Christian defeated Mescalero Apache in straight sets. The Lady Chiefs are 0-1, will play at Eunice tournament starting on Friday.
Volleyball - Animas defeated  Cloudcroft in 4 sets (25-14, 18-25, 29-27, 25-19). The Lady Bears are 0-1 and next play at Eunice tournament on Friday and Saturday.
Girls Soccer plays tonight...
Girls Soccer - Alamogordo vs. Ruidoso is rescheduled for tonight, Thursday, August 26th at 6:30 PM at Riner Steinhoff Soccerplex.
Boys Soccer
Boys Soccer - Alamogordo defeated Chaparral 3-1. The Tigers are now 2-0 and next play at Hatch on September 1st. Zac Sell scores two goals, Alan Darnold also scored. Dylan Kerlin had an assist.
Reception and Book Launch and Signing to honor Alamogordo Tigers Winningest Track and Field Coach, Bob Sepulveda and The Tigers Winningest Football Coach in it's history, Coach Gary Hveem September 4th, 6 pm to 8 pm at Roadrunner Emporium, 928 New York Avenue Alamogordo New Mexico.
Live Remote with KALH Alamogordo, Artist Showcase and Demonstrations and Book Signing by Coach Bob Sepulveda and Coach Gary Hveem, September 4th, 2021, 6 to 9 pm, Roadrunner Emporium, 928 New York Avenue, Alamogordo, New Mexico
Coach Bob Sepulveda
Book 2 is of the 4-part series of books on Coaches Robert & Marilyn Sepulveda and the influence of Coach Gary Hveem on the Alamogordo High School Athletics program.
Book one titled Coach Robert (Bob) Louis Sepulveda: The Early Years released last year to critical acclaim. Co-written by authors; Chris Edwards & Rene Sepulveda, book one of the series begins with the Alamogordo, New Mexico athletic program of 1916 progressing through today. The focus is on the track & field and its paths that crossed into interscholastic football and cross country. The series is a comprehensive history that tells the stories of the many personalities from 1916 to 1996 that influenced New Mexico and national interscholastic, collegiate, and pro sports including the NFL; in Track and Field, Cross Country, High School Football and beyond.
Book 2 being released and signed by the two coaches at Roadrunner Emporium September 4th, covers the decade we call the Hveem years. Coach Gary Hveem was the winningest Varsity Football Coach in Alamogordo High School History serving a tenure of 10 years. He and Coach Sepulveda partnered with the community in creating a program of sports that had unprecedented support of the community not seen since there tenure.
The series contains the records of 100s of young athletes, rich in dialog and interviews with athletes, coaches, and more. The series factoids highlight successes and failures of some great athletes & coaches, plus history lessons related to athletics. The central characters in the book are Coaches, Bob and Marilyn Sepulveda and Coach Gary Hveem paired with a variety of characters that played a role in the program success of the Alamogordo, New Mexico Track and Field, Cross Country & Football programs over 9 decades.
Coach Bob Sepulveda, New Mexico Coach of the Year for boy's track; 1982, 1991 and 1996. Received the NHSACA Region 8 Coach of the Year in 1982, 1991 and 1996, Section 6 Coach of the Year in 1991 and 1996. Along with his wife Marilyn, both, received the New Mexico High School Coaches Association Level IV Coaching Milestone ring in 1989. He and his wife Marilyn were inducted into the Alamogordo Tiger Hall of Fame in 1988.
Please join us at Roadrunner Emporium, September 4th 6 to 8 pm to recognize these community legends.
Where: Roadrunner Emporium, 928 New York Avenue Alamogordo
When: September 4th, 6 pm to 8 pm
What: Book Signing and artist demonstrations, live music, live radio remote, coaches stories and more