Alamogordo Town News: Artist Corner - Five Questions with Artist Marty Torres
Image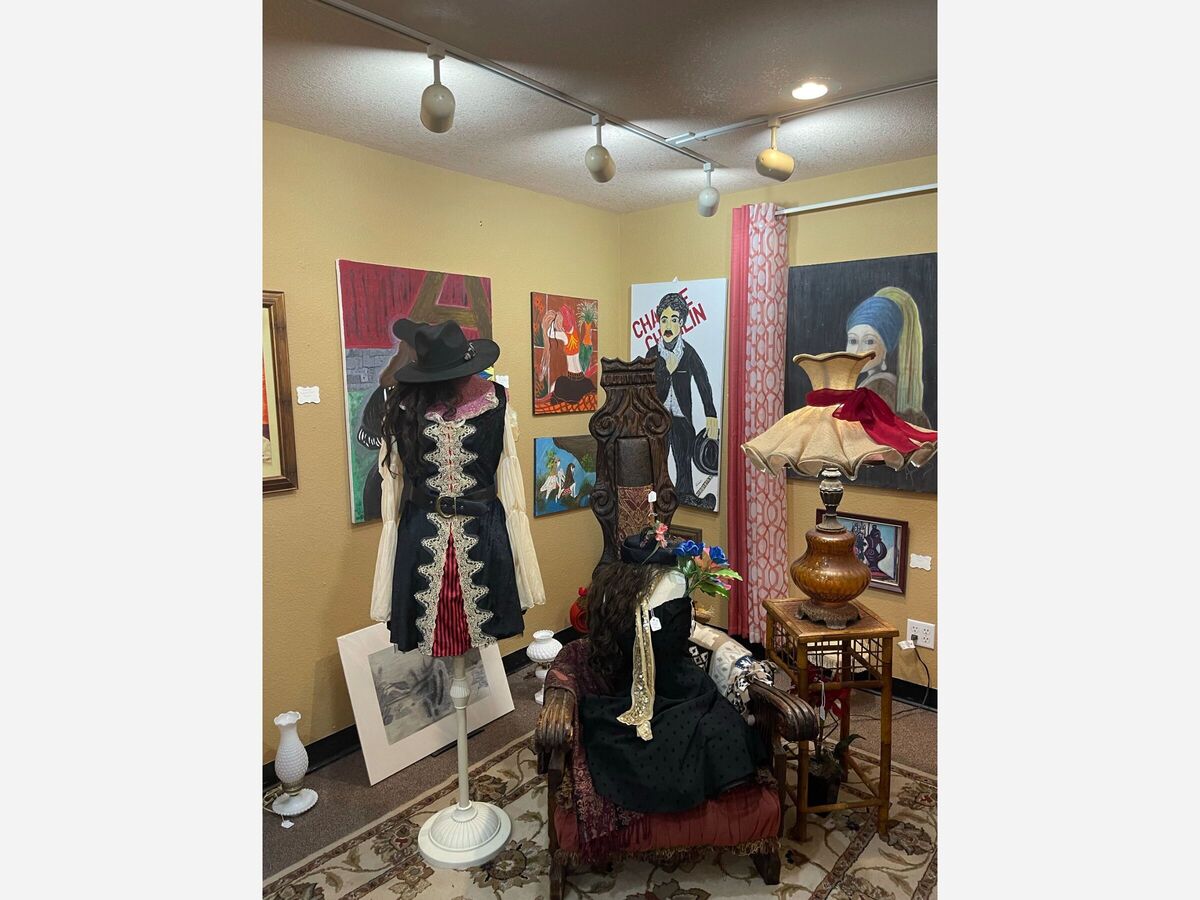 We met the Alamogordo based artist Marty H. Torres recently after viewing her expanded works of art now showcased at Roadrunner Emporium Fine Arts Gallery, Antiques and more, 928 New York Avenue Alamogordo, New Mexico. Mrs. Torres showcases her collection of eclectic paintings and fine art pieces in an incredibly unique and well executed corner of Roadrunner Emporium. 
Her works stand out as many of her works begin with an acrylic base, but she adds other media to give a three-dimensional look. Some of her works are quite whimsical such as her Wizard of Oz inspired collection of paintings or the Charlie Chaplin inspired painting. Others are much more serious such as a few of her paintings highlighting Native Americans and her Sailor and Woman painting which is compelling yet sensual.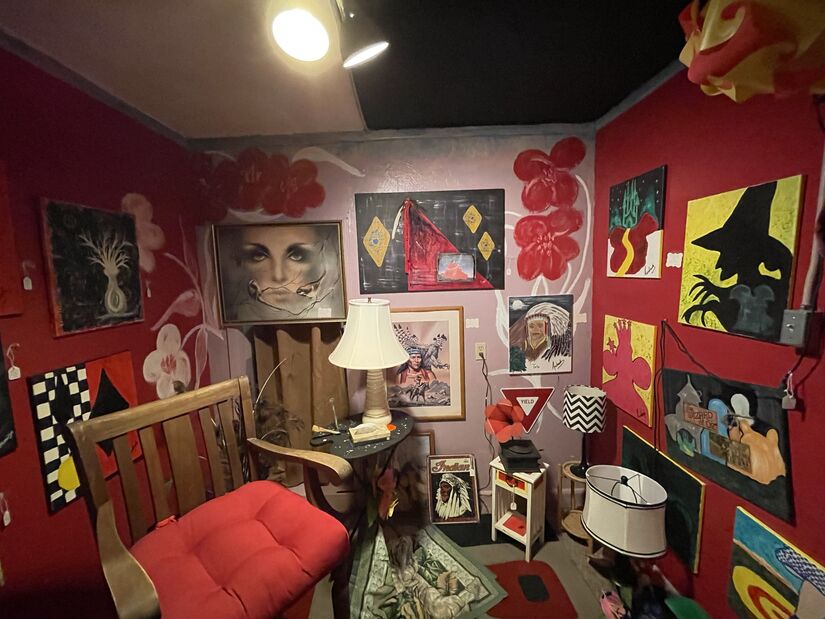 We began our interview asking about her upbringing and her history of how she got into the world of the creative arts…
Marty H Torres was born and raised in El Paso Texas, and her appreciation for art began in the 6th grade. Her teachers saw her work and told her to continue her art studies in High School. She was strongly encouraged and supported by her in high school and college. Upon their recommendation she continued her studies with a focus on arts. Throughout her artistic career she has studied interior decorating, fashion design, art, visual merchandising, small business management, sales, and makeup artistry in El Paso.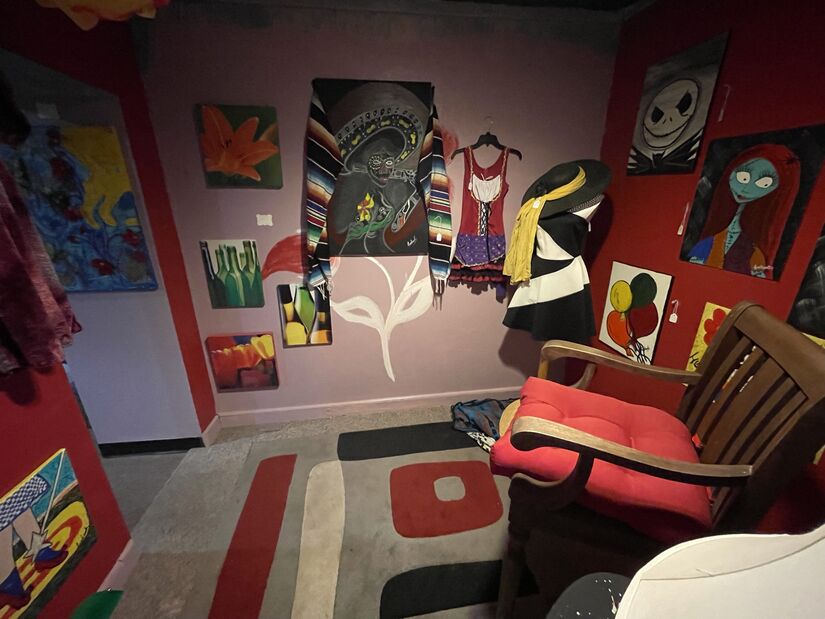 She explains that she loved the arts but as a youngster she was also a tomboy, so her dad sent her off to charm or finishing school at an El Paso institution called Mannequin Manor. The school made famous as Model and Actress Susan Blakely of El Paso was a graduate in the 70s of the same school prior to her successful modeling and acting career.
Most of her post-secondary studies were of Art Institute of El Paso but upon moving to Alamogordo she studied at New Mexico State University NMSU where she studied art, ceramics, and theater and did backstage makeup artistry as well.
In addition to her passion for painting and works on canvas she also has a passion for dance. While in El Paso she performed dance for Viva El Paso, where she danced tap, ballet, modern dance, Spanish dancing, and dancing w/ castanets.
Most of her professional career was as a visual merchandiser of which she did for 33 years. In addition, she was a Makeup Artist for Estee Lauder and Clinique and Elizabeth Arden for 14 years.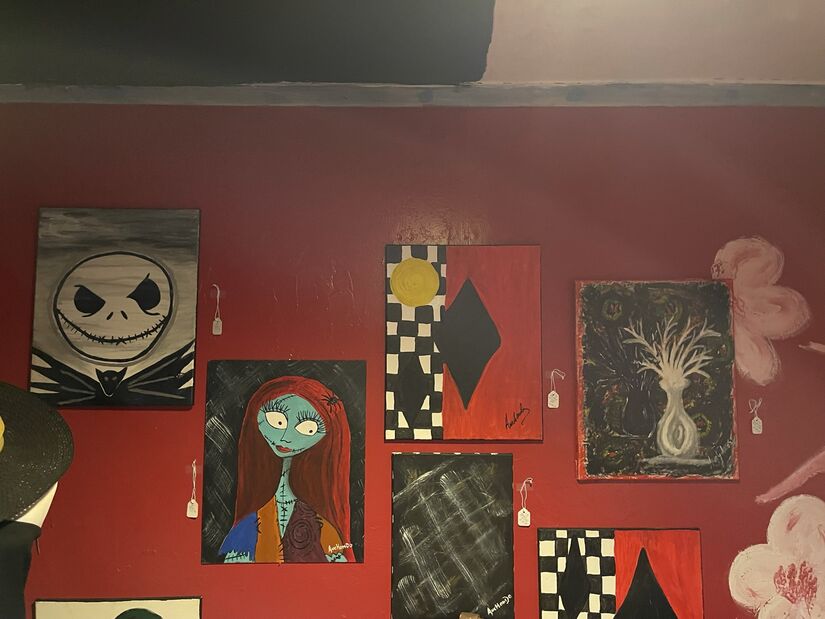 She says her life has always been about art, "really in my life was a lot of Art. I love every minute of it. I love to talk to people and hear about their life and what they love in life. If you have a talent, your talent is God gift to you. What you do with it, is your gift back to GOD," she explained.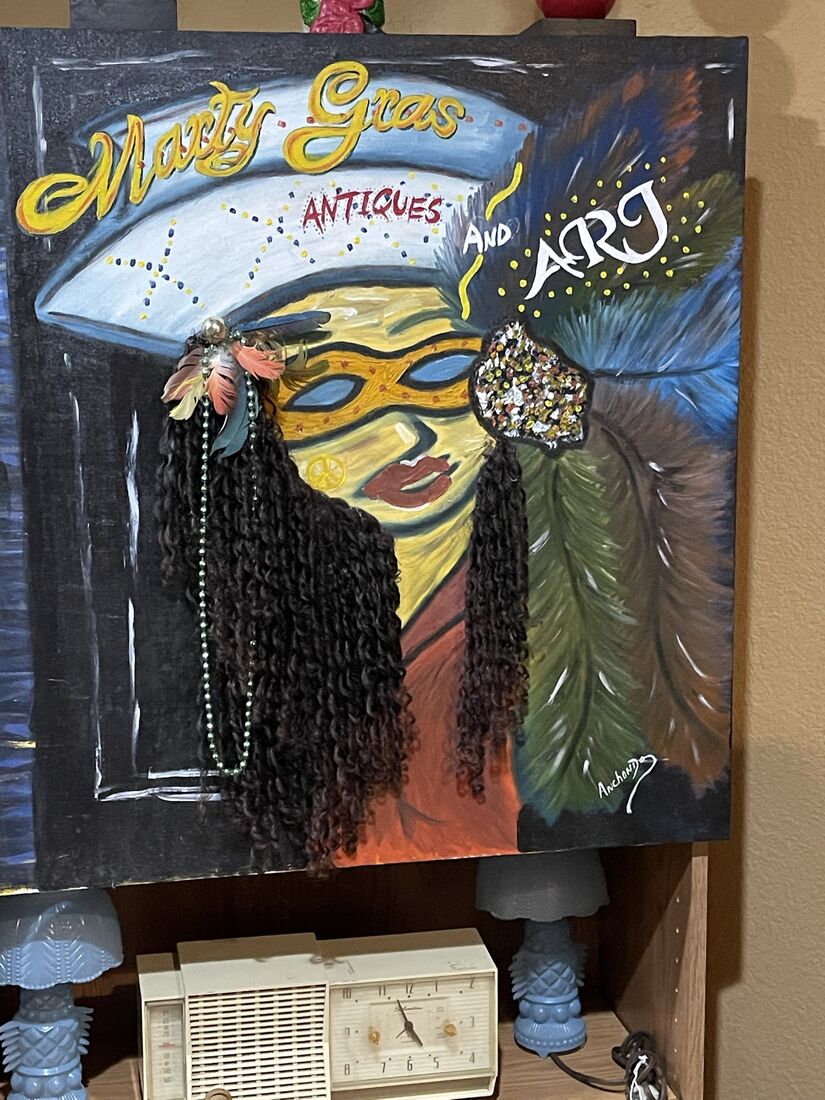 We concluded our interview with 5 questions for the artist…
How would you describe the work you create?
Marty H Torres: "I would suggest my art comes from my heart. Sometimes I have dreams about my art and will stretch it out and paint it onto canvas. So many times, what is on the canvas reflects a dream I have had or another world I crossed into in my dreams."
What message do you want to get across with your artistic work?
Marty H Torres: "I want to let everyone know that anyone can do art. Even if you can only draw a stick person it can be beautiful so someone. Art is beauty. I sometimes paint nude people; some people think that is bad but its not. The human form as an artistic form is beauty and God's creation. Where one's mind is, is what one sees when they interpret art. What one sees from their perspective may not be the message the artist is trying to convey. My art is about happiness and beauty from within. Some artist paint sadness. The point is an artist should express themselves and paint what they feel. My artistic expression is to paint what I feel and in doing so I thank God every day for giving me the ability and the talent to express myself via art."

How did you come to mixing textures, media, and colorful designs into your paintings? What is your favorite media or canvas?
Marty H Torres: "I love acrylics, charcoal, pastels and oils. My favorite is charcoal and oil. When you paint with oils, you can always go back the next day and change the painting or add to it, because oils take an awfully long time to dry. Charcoal is also incredibly fun to use and allows you to easily blend colors. I love bright colors as well as exclusively black and white paintings. I love to wear black all the time as Black is Beautiful."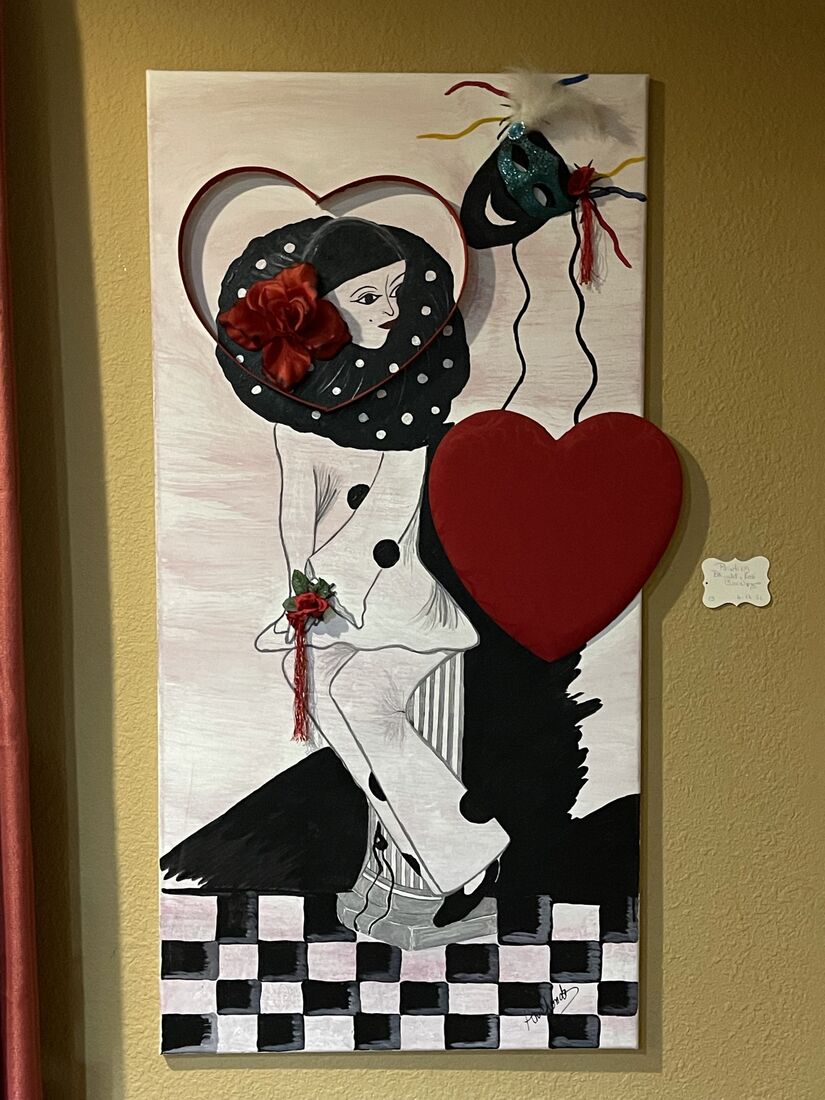 Do specific colors, forms or subjects have specific meaning to your works?
Marty H Torres: "Depending upon what I am going to paint, and my mood is, at the time, is what defines my works. Sometimes it could be a person, other times a flower or animals. Sometimes I want an abstract or Picaso style looks it all depends on what I am feeling at the moment. Each work has special meaning to me, and I pour my heart onto the canvas in an expression of love."
Did the goals of your artistic work change during Covid-19 and do you have advised for any aspiring artists?
Marty H Torres: "No, I really think the lock down period helped me paint more and do more at home and to think more positively about life and the future. I worked more at home doing more paintings, decorating, working on my yard and a mural for my house. Life is too short not to make the best of every moment and do what you enjoy doing regardless of what is happening around you.
I know for many Covid-19 was scary and is scary and dangerous to many. But do not let it take over your life and prevent you from doing what you want to do to express yourself or expand your inner self. Learn to enjoy life regardless of circumstances, be happy and live life.
I am a candle lighter. I pray often for those around me that I know and those I do not know. Be good, be nice, be happy. If you are not an artist, just try something artistic, you might actually like it and find out how much fun any form of artistic expression can actually be."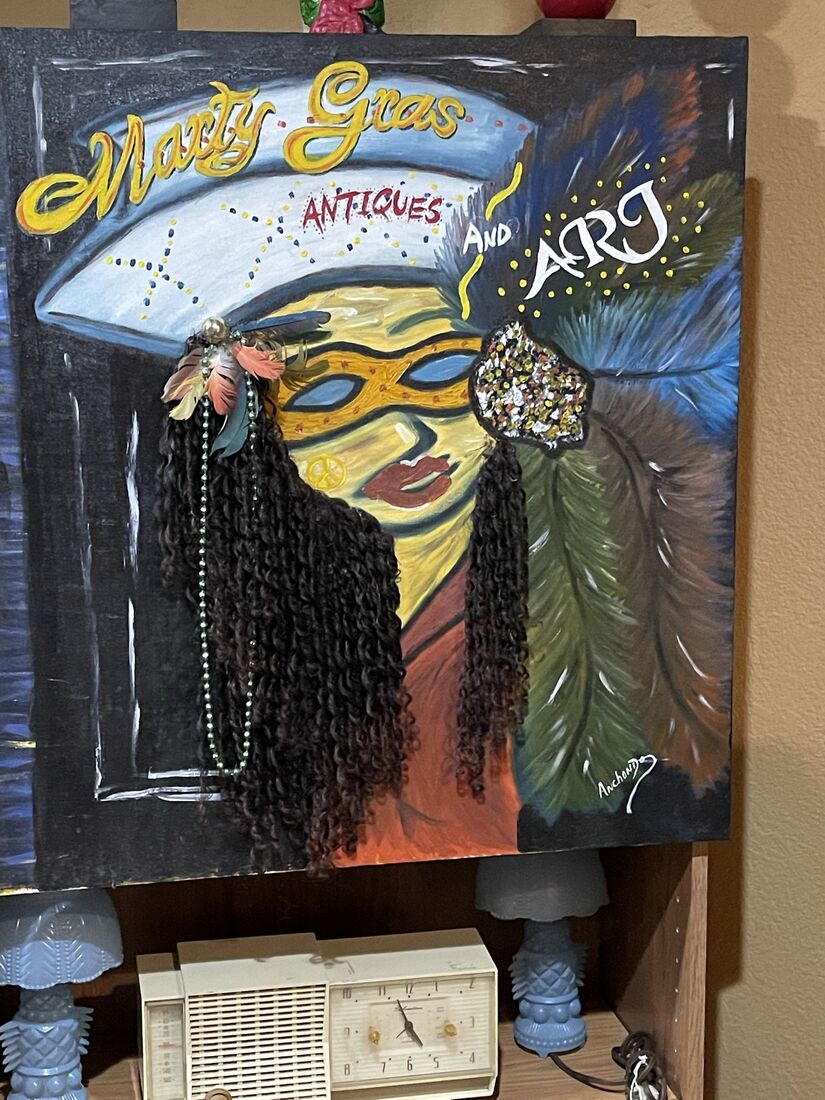 With that that concluded our interview with Marty H Torres. It was a pleasure and a joy to see how passionate she was and the beauty she sees in everything around her. A portion of her collection of works are on exhibition and for sale daily downstairs of Roadrunner Emporium Fine Arts Gallery, Antiques and More, 928 New York Avenue Alamogordo, New Mexico. Drop on by and see her fine works of art and that of several other artist, sculptured artists, photographers, antiques dealers, jewelers and more.
Listen to this story as a audio podcast by clicking the link.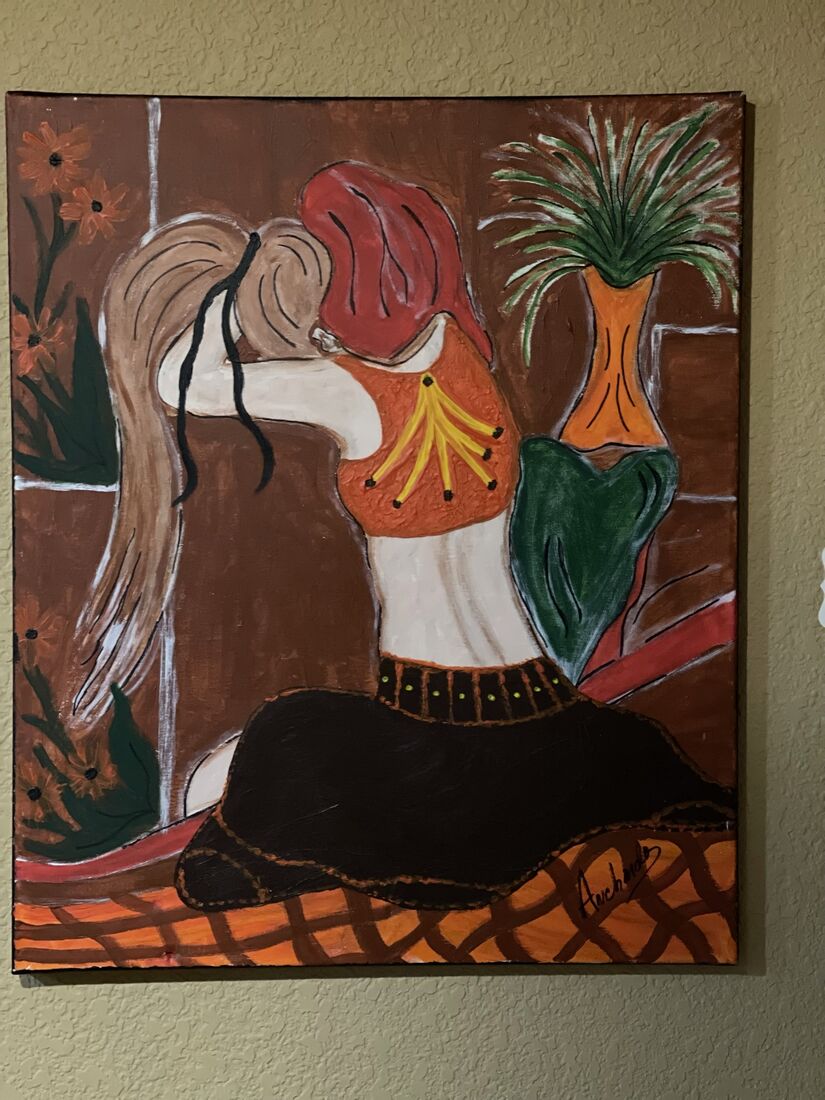 More News from Alamogordo