Fierce Moms Recognized for Mothers Day by Various Patch Connected Media Sites
Image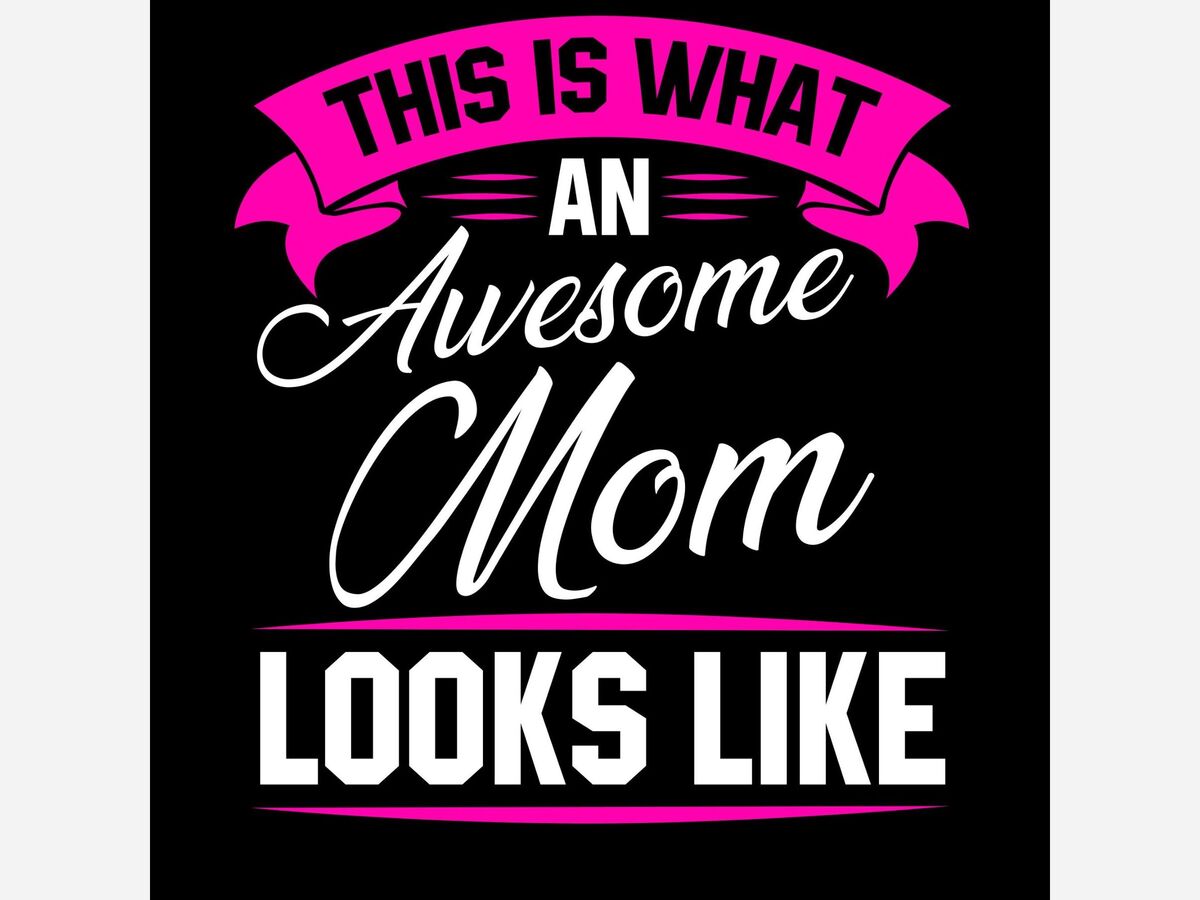 Beth Dalbey, Patch Staff Posted Fri, May 7, 2021 at 4:14 pm ET
Excerpts from Story on a few amazing mom's from around the 1200 Patch networked independent news sites that we thought would be of interest to our local readership.
ACROSS AMERICA — If anyone ever deserved a day off and a lot of pampering on Sunday — the second Mother's Day of the coronavirus pandemic — it's America's moms.
They've juggled more than a street performer. Their mettle has been tested. But they've managed it with aplomb, emerging strong and fierce on the other side of extraordinary challenges of the past months.
Below, we share vignettes of stories about fierce moms from editors across Patch's network of 1,200 hyperlocal news sites. Some of them learned they were fiercer than they thought when their child was still in the womb. Many are fierce advocates in different and joyful ways — for their children and for other people's children.
Moms don't come much fiercer than Dianne Grossman.
She's the mother of Mallory Grossman, whose name has become synonymous with efforts to stem bullying, a confounding national crisis that involves what many consider nothing short of murder.
After what her parents said was relentless, horrific in-person bullying and online bullying by four classmates at school and on social media, 12-year-old Mallory took her life in 2017.
Since then, Dianne Grossman, backed by "Mallory's Army," has been lobbying the New Jersey Legislature to strengthen school anti-bullying laws.
It's been an uphill battle against a powerful lobbying group, and her fight continues.
"The right child hasn't died yet," Grossman famously said as the legislation languished in the New Jersey Statehouse.
Fierce Moms, Fierce Daughters
Jennifer Mucci, Kara Smith and Kisha Warren
Via Canton Patch, by Beth Dalbey
What's the line between tough coaching that inspires athletes to peak performances and the kind of bullying that would get a kid suspended or even expelled from school?
For the daughters of Jennifer Mucci, Kara Smith and Kisha Warren, it was when their Canton, Ohio, high school basketball coach called them disappointments and much worse — in tirades raining with clusters of F-bombs and even physical threats against them.
Read more about moms and others who are crusading against bullying and cyberbullying in Patch's long-running "Menace of Bullies" series.
Backed by their fierce moms, the girls found the courage to go up against a high school basketball coach with a winning record and accolades as a former state high school athletic association "coach of the year." It wasn't without a cost: These teens were bullied by some of the very people they were trying to help.
"They've done a wonderful job making new friends, but it's very difficult to have parents and people ... saying bad things about them," Smith said. "They were the three leaders on the team, and they were sticking up not just for themselves but the entire team. The entire team was tired of it, but they are the ones who stood up."
Shutting Out Anti-Asian Hate
Viva Nguyen and Raquel Cusi
Via San Diego Patch, by Kristina Houck
It's not just kids who are being bullied, harassed or assaulted and need fierce allies.
In the months since the coronavirus pandemic upended all of our lives, the internet has been a particularly painful place for American Asians and Pacific Islanders.
In San Diego, Viva Nguyen took action, launching the Asian Moms San Diego Facebook group, a safe place to talk about escalating anti-Asian hate, why it's happening and how to respond to it. Membership has climbed along with hate crimes and incidents.
"The Facebook group has truly become a support system for many Asian moms in San Diego as we become resources for one another in finding camps, schools, restaurants and more," said Nguyen, who grew up in Indonesia and moved to San Diego in 2007.
The moms in the safe Facebook community Nguyen cultivated are helping each other in myriad ways. For example, when some moms started talking about taking self-defense classes, Raquel Cusi (featured photo), co-founder of a martial arts studio, offered to tailor workshops for mothers and children 3 and older.
The first day she put the offer out on Facebook, 15 moms signed up.
"I'm happy we're open," Cusi said of her martial arts studio, which had been closed during the pandemic, "but I'm sad that's what we're responding to right now."
Baking Success For Special Needs Adults
Paula Fasciano and Suzette Koller
Via Doylestown Patch, by Peter Blanchard
It may have been kismet that Paula Fasciano and Suzette Koller were struggling with the same dilemma at the same time.
They're both moms of kids who have a tough time finding a job. Fasciano's son, Matthew, was born with a condition known as Fragile X syndrome, a genetic disorder characterized by a mild-to-moderate intellectual disability.
He had just turned 21. It was time for him to find a job. And there were other hurdles to be cleared.
"All those things are pretty much a nightmare every step of the way," Fasciano said. "It's very, very hard to find an individual who is differently abled some meaningful employment."
She and Koller, also a mom of a child with intellectual and developmental disabilities, kicked around the idea of a staffing firm for kids like theirs, but they ended up buying a local bakery.
Fasciano, who works three jobs, came up with the money to buy the space. Koller is a baker by trade. Their combined skills provided a perfect recipe for success for their adult children and more than a dozen others.
The venture is called, appropriately, Bake Ability.
Fierce Hearts Are Giving Hearts
Autumn Fischer
Via Crofton Patch, by Kristin Danley-Greiner
It wasn't a single lesson Autumn Fischer wanted her daughter to learn in the early days of the pandemic.
A radio personality and broadcaster, the Crofton, Maryland, mom didn't want 5-year-old Ellie to be afraid of life, even as many people around her were staying inside and following guidance on how to best prevent the spread of COVID-19.
That meant some people weren't going to the pharmacy to pick up the medications they needed or going to the grocery store. Fischer wanted Ellie to see that fear can be conquered by volunteering, and that fierce hearts are giving hearts.
"I assumed there must be some people who are either too nervous to leave their homes or just can't, so I thought it would be nice to help them out and have an opportunity to make a memory about COVID for my daughter that was a positive experience," Fischer said. "They're just people who want to protect themselves and/or their family."
Motherhood Prepared Her
Lindsay Wallin
Via Peabody Patch, by Scott Souza
Lindsay Wallin's plate was already full when the pandemic hit.
The Lynnfield, Massachusetts, mom not only worried about her 10- and 12-year-old children and what at-home online school would look like for them, but also about the employees at her nine McDonald's franchises.
They were essential workers facing a brand new set of rules.
"It was a huge shift," Wallin said. "We had to overcome a lot in the beginning. … The drive-thru saved the day for us. But then you had employees afraid to come to work, and you never knew what the next step of the shutdowns would be."
Employees and their families got sick with the virus. "Every day, there was something new and something to overcome," she said.
Her boys needed her, too. She knew her employees were facing the same and conflicted emotions. She bumped their pay and gave them free take-home meals. She handed out masks for home and work, and cut them slack if they feared coming to work was too risky.
"Being a parent having kids home, you recognized what the stresses were," she said. "Dealing with other parents, and high school kids, you had to think of ways of how to keep them coming to work while helping them as they are a part of this."
Motherhood had prepared her for the moment.
"Before the pandemic, being a mother is one of the things that helped me a lot in a very public business," she said. "Motherhood all along the way taught me different needs that customers and employees have.
"There are a lot of things you wouldn't necessarily recognize that a parent has to go through, but being a mother has given me an opportunity to do that."
The Fierce Joy Of Cooking
Yolanda Latimer
Via Ashburn Patch, by Mark Hand
Yolanda Latimer's fierce protection of her toddler's health during the early days of the pandemic took an entrepreneurial turn that the Ashburn, Virginia, corporate recruiter didn't anticipate.
Savannah, her daughter, was born 23 weeks and two days early in May 2017, weighing only 1 pound, 3.9 ounces. She has a chronic lung disease and is immunocompromised, and even a takeout meal carried risks.
So Latimer stocked her pantry and started cooking.
"By cooking the meals myself, I know who is touching the food prepared for her and my family," she said.
She's beyond careful with the groceries she buys.
"I sanitize each and every item before bringing it in my home," she said. "It's very time-consuming, but it's what I need to do to keep her safe as best I can."
About 100 days into her home-cooking odyssey, Latimer had her lightbulb moment, prompted by her at the time 8-year-old son, Isaiah, who she said "is absolutely thrilled about the fact that I cook all the time."
Why not spread the joy she has found in the kitchen preparing meals for her three children, combine it with 30 years of lessons in the kitchen from her grandmother and father, and share it with others?
The name of the business feeding her passion for cooking is Londa's Laboratory, also inspired by Isaiah.
"He said to me one day as I was blending something in the blender, 'Mom, every time I come in here, it's like this is your lab or something," Latimer's son told her. "You're always making something new."
The Verdict On Generosity
Judge Laura Lau
Via Waukesha Patch, by Karen Pilarski
Years before she sat on the Circuit Court bench in Wisconsin with a gavel in her hand, Judge Laura Lau stood in line to get free government cheese with her family.
She knew at age 5 she wanted to be a lawyer, though she wasn't at all sure what that entailed. The first in her family to go to college, she earned her ticket with a bowling scholarship — the thing, she laughed, that people remember most about her when considering all the milestones she's achieved since.
Money — or the lack of it — didn't define her family, a story she shares whether handing down sentences in a courtroom, volunteering in her community or having motherly talks with her children.
As accomplished as she is as a jurist, she's proudest of the children she has raised. One of them, Andrea Lau, a lawyer like her mother, said this:
"My mom's commitment to community service has always left such a big impression on me. For someone who consistently has a jam-packed schedule of work and family obligations, she always makes it a point to make time to help others.
"Whether it's through her time attending board meetings for community service organizations or even just a coffee date with someone she's mentoring and encouraging, she makes the time. Her generosity of spirit and compassion for others is a big part of what makes her such a great leader, and I'm lucky to have a role model like her in my daily life."
Son's Light Still Shines
Judy Jacobs
Via Eagan Patch, by Morgan Reddekopp
No mother ever loved a child more fiercely than Judy Jacobs loved her son, Michael. The 36-year-old actually shook his doctor's hand after he told him he had 15 months to live and said, "Thank you for doing what you could; I know you did the right thing."
"I was in shock," his mother said. " … I'm thinking, 'This guy just handed Mike a death sentence, and Michael just shakes his hand and says thank you for doing what you could.' That's just the kind of person he was."
The doctors weren't far off. Michael died at 37 in 2016.
He made the most of the time remaining and leaned on his faith. Before a surgery to remove part of his tumor, he comforted a patient he heard crying in despair.
"He walked over to the guy in the room next to him and sat and prayed with him all night, when he was having a much worse surgery the next day," Jacobs said of her son.
His indomitable spirit lives on through the Michael Jacobs Memorial Scholarship, awarded every year since his death, to a senior at his alma mater, Mahtomedi High School in Eagan, Minnesota.
His mother is working with one of his classmates from the class of 1997 to raise $25,000 for an endowed scholarship. Interest on the fund would allow them to give a $1,000 award every year.
Moms On The Move
Sara Schaer
Via San Diego Patch, by Kat Schuster
Sara Schaer's dilemma wasn't unusual, but it was vexing: How could she balance a career with giving her kids the childhood they deserved?
"Everywhere I looked, it appeared it was a universal, hugely acute pain point — you know, parents having to choose whether to go back to work or not, and I struggled with that myself," the San Diego mother of two said.
Schaer's mom was always there for her when she was a kid. She just accepted she'd always be available to drive her to horseback riding and piano lessons. Schaer's takeaway: Anything is possible.
She wanted her kids and other working parents' kids to feel the same. Her solution was to start Kango, a ride-share app for children she calls "day care on wheels."
"I just wanted kids to feel like they could reach for their dreams, and the parents also to be able to do that without having feelings of guilt or feelings of frustration or fear," she said. "We wanted them to feel that their child was safe, and we really wanted to make that come through in every aspect of the service."
When Kids Become Moms
Rubie Rosario
Via Danbury Patch
A woman can find out how fierce she is when the odds are against her — not that Rubie Rosario was much more than a girl at 17 when she found herself pregnant, still in high school and staring down a harsh dilemma:
"I have to stop my life and raise another, or not have my baby and go to college."
She found herself alone. Scared, her boyfriend skipped. "So I went through that experience, going to school and everything, all by myself," she said. "I went to senior prom by myself, everything."
She wasn't really alone, though.
With the support of the Danbury, Connecticut, chapter of Young Lives, she learned how to be a mom and gained a skill to support her and her daughter, Mia. The center even provides babysitting to the teen moms so "we feel like we're young again."
Her life, which once seemed so desperate, is full now. Mia's father is back in the picture, and when Patch caught up with her in August, she was pregnant with her second child.
She gives as good as she got from Young Lives Danbury, serving as a mentor and keeping her door open to teen mothers.
"I always tell the girls, if they need someplace to stay, they are welcome to come to my house for a couple of days with their kid," she said. "I have been very lucky ... I can't imagine what they must go through when their parents don't support them."