Volleyball, Track & Field, Basketball & Academics Star Ajia Hughes Cloudcroft Signs with Southern Utah University
Image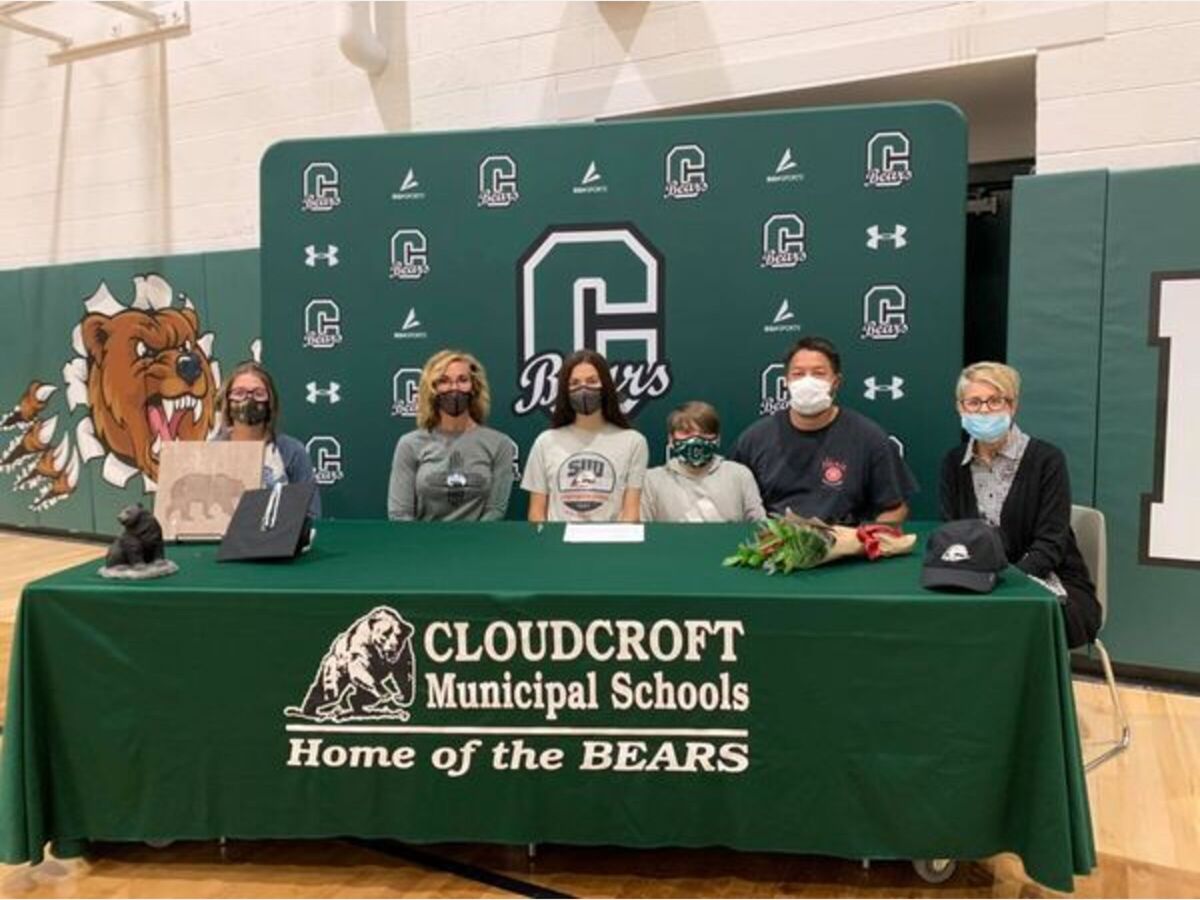 Congratulations to Cloudcroft High Schools Ajia Hughes on signing her National Letter of Intent for Track and Field at Southern Utah University. Ajia  has also earned a WUE Academic Scholarship! 
Ajia lettered for 7 years in Volleyball and Track & Field and 4 years in Basketball at Cloudcroft High School.
Ajia was a member of the Cloudcroft Girls Volleyball team that defeated Texico in five sets to win its first-ever state volleyball title on Friday, April 2, 2021, at The Pit in Albuquerque.
Senior Middle Blocker Ajia Hughes was awarded Cloudcroft Volleyball Teams Player of the Year Award.
Per the Cloudcroft Coaching Staff, "Ajia was the best volleyball player in Class 2A this season. She led our team in Kills and Blocks and was one of our key defenders as well. Her improved passing and digging were key elements to our team's overall success.
Ajia Hughes literally carried her team on her back this season by dominating play at the net. Her versatility and mobility in the backrow were also important factors on defense and offense. Ajia's quickness and athleticism made her a viable threat out of the backrow. Her efforts helped end Texico's run for 7 consecutive championships and helped secure our school's first 2A State Title."
In Basketball the prior season she played in every game and averaged 6.5 points per game and continues to lead the team as a point leader this season.
She is beginning her track and field season for her final season and all eyes are on her for her continued excellence. She was a member of the Cloudcroft teams that have won District 3 2 A titles and has qualified for state in prior years in High Jump, 4 X 100, 4 X 200 and the medley relay.
The staff of 2nd Life Media and Alamogordo Town News congratulates Ajia Hughes on her signing Southern Utah University, past successes in a variety of athletic competitions and her continued successes as she finishes her senior year in High School interscholastic sports. Ajia Hughes is an athlete of academic success as well as known for her athletics abilities and is an example of the pride of Southern New Mexico and the region around Alamogordo!