Alamogordo Regional Sports Update First State Medals 1917
Image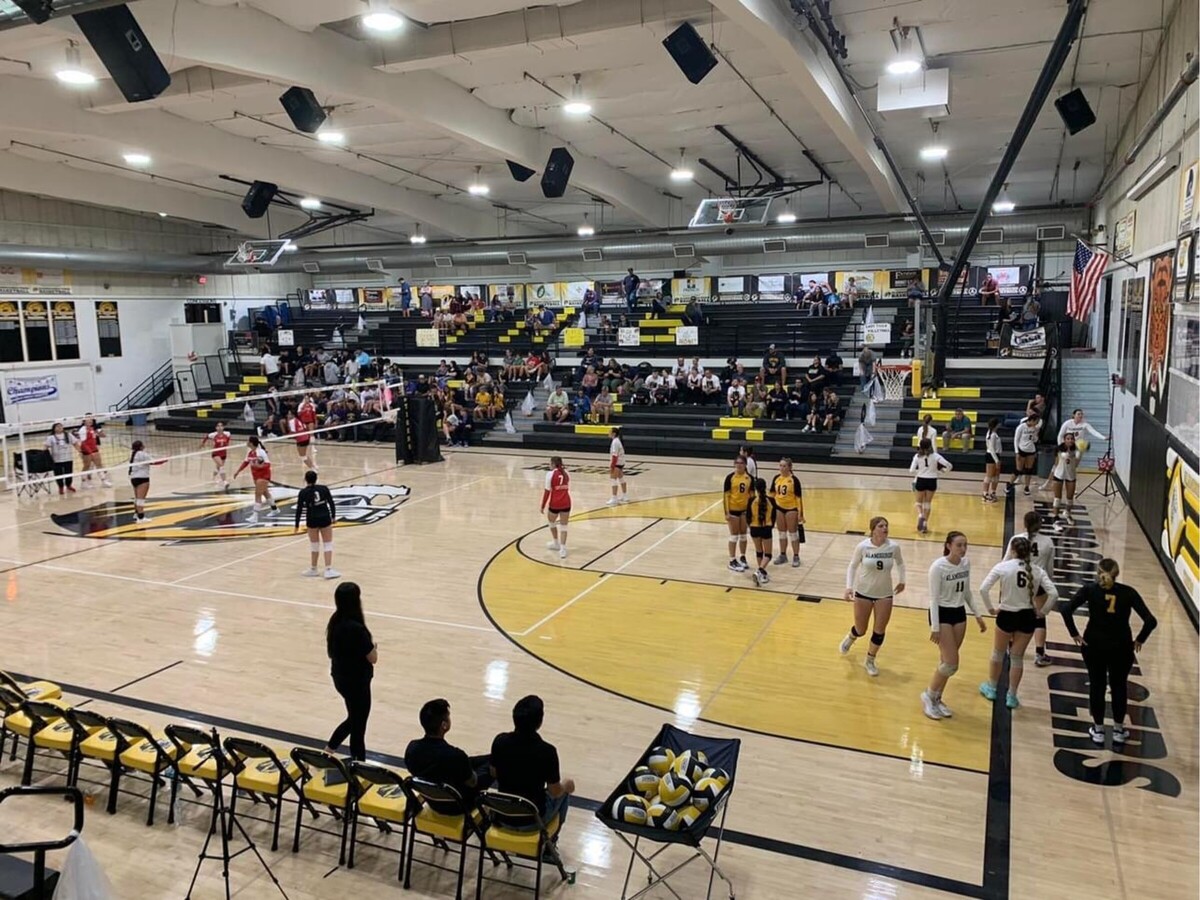 Girls Soccer earlier in the week had Alamogordo defeating Silver 8 to 0.
Kay Beach scores 4 goals, Sierra Symons scores twice, Elizabeth Needham and Olivia Morris also score. Kay Beach and Toni Wilder with 2 assists each, Paris Hill and Olivia Morris each with an assist.
The Lady Tigers improved their record  to 7 and 3 and begin district vs. Centennial next Tuesday.
The Alamogordo Tigers Boys Soccer Team was defeated by Silver 3 to 2. Tyheed Lewis scored for the Tigers, Wyatt Holt with an assist. 2nd goal was a Silver own goal.  The Tiger Boys fall to 1 win and 8 losses. They next play at Centennial on Tuesday to begin district.
In volleyball action Mescalero Apache defeatsed Hondo Valley in 5 sets. The Lady Chiefs improved their record to 2 wins and 6 losses. They next host NMMI on Thursday.
Volleyball Roswell defeated  Alamogordo in 4 sets (19-25, 25-14, 25-18, 25-9). The Lady Tigers dropped to a record of 2 and 7. They next play at Goddard on Monday.
Volleyball Estancia defeated Tularosa in 5 sets (25-17, 17-25, 25-22, 12-25, 15-12).
The Lady Cats now stand split with a record of 3 wins and 3 losses. They next play at Hatch Valley on Thursday.
Volleyball Tularosa defeated Hatch Valley in straight sets (25-20, 25-20, 25-22).
The Lady Cats improve their performance to 4 wins and 3 losses. They next have their home opener on Saturday vs. Jal.
Volleyball  NMMI defeated Mescalero Apache in straight sets. The Lady Chiefs stand with a record of 2 wins and 7 losses. They next play at Loving on Tuesday.
Wrestling season is coming soon an Alamogordo High School. Please share the information if you know a student interested in joining…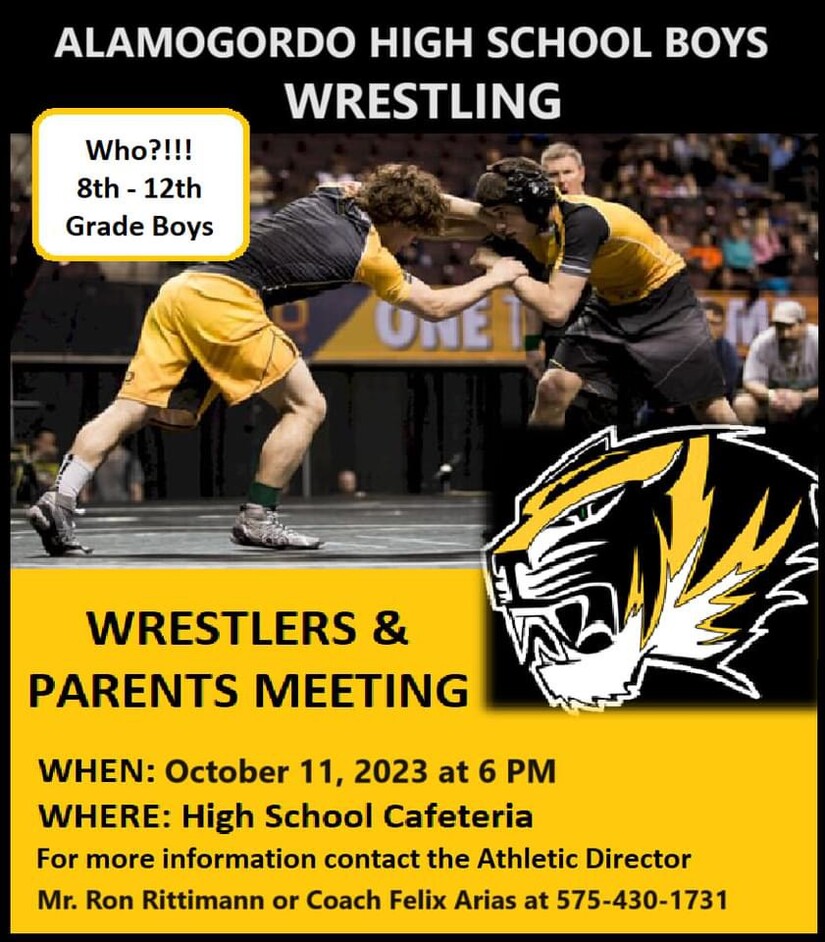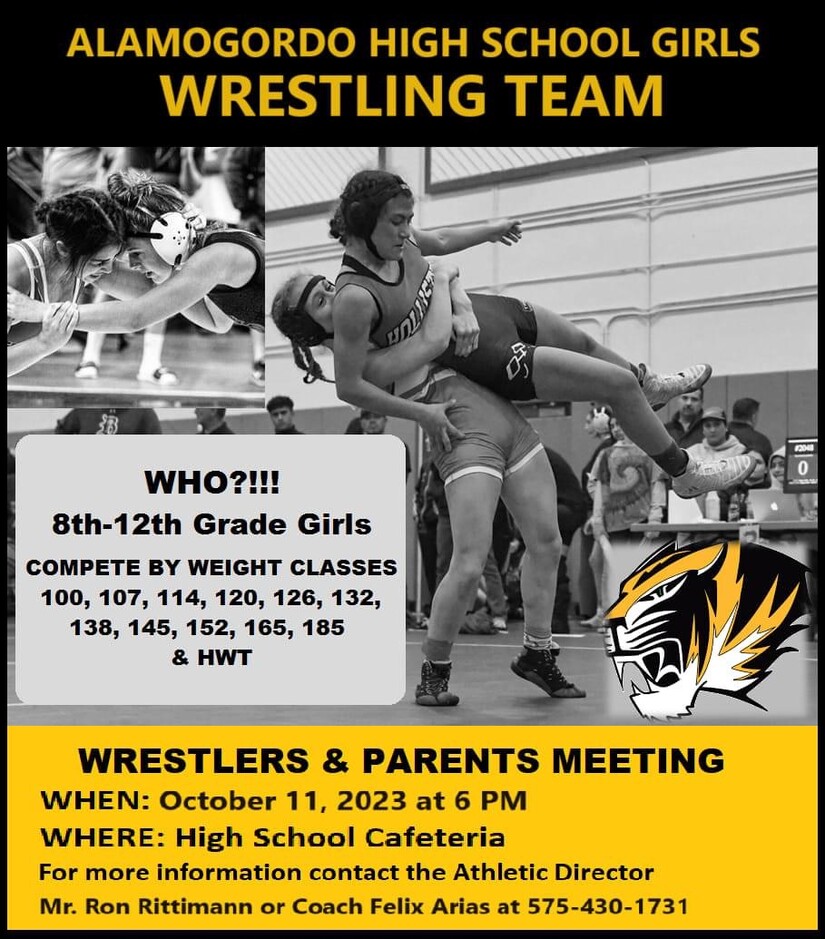 Congratulations to Alamogordo school's celebrating 125 years in existence. Did you all know that Alamogordo Public Schools has been around longer than New Mexico has been a state? Last night at the APS School Board meeting, a proclamation was issued wishing a happy 125 years to APS! From our first class in a TENT, to what we have now, HAPPY 125th to APS! May our great staff of educators continue to have a positive impact on our community for the next 125 years and beyond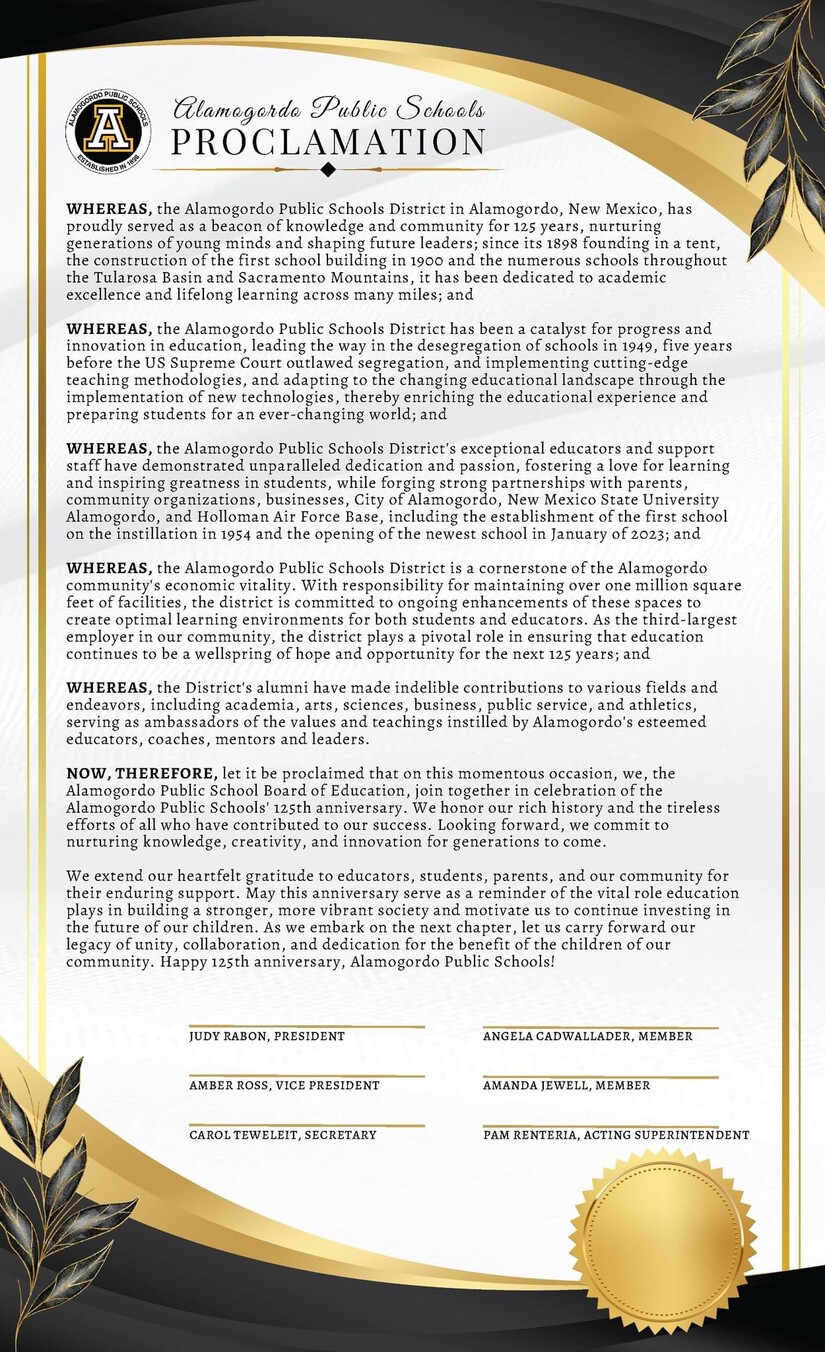 From that beginning Alamogordo, New Mexico An Early Interscholastic Sport Program Adoptee
Alamogordo High School began an organized sports program in 1912 for boys offering PE, Track & Field and Basketball and Football.
In 1913, the authorities of the University of New Mexico believing that one of the great needs of the High Schools of the state was an opportunity to meet, at least once a year in athletic and other contests, organized the University of New Mexico Track Athletic Association. A track meet was held in the spring of that year at Albuquerque, and two high schools, Santa Fe and Albuquerque contested for the banner.
Although the beginning was small, a great deal of interest from across the state was aroused.
Alamogordo High School won its first state medals in 1916/17 School Year and they were in Track and Field via the High Jump and the Triple Jump.
More News from Alamogordo