Cross Country Wins, Tiger Athlete of the Week and more…
Image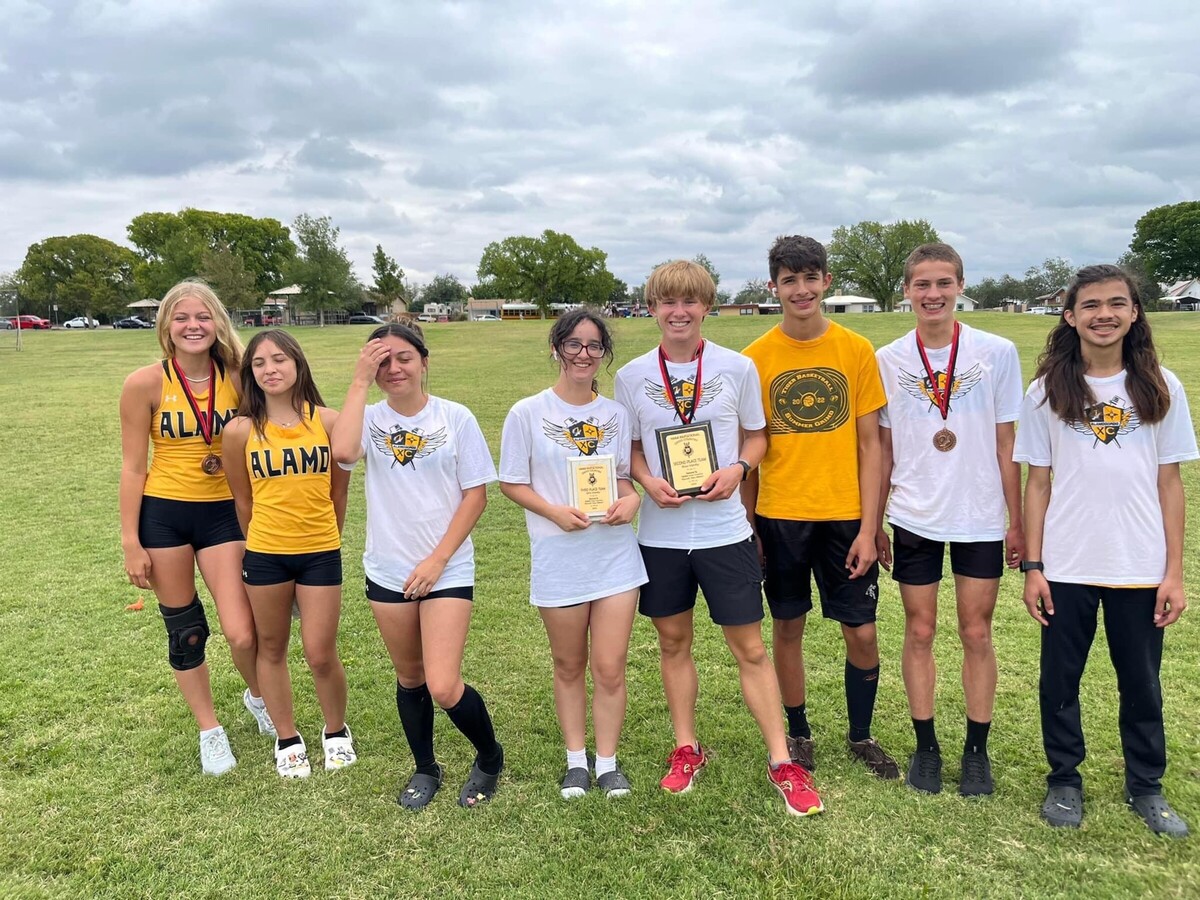 Alamogordo High School Tiger Cross Country Boys finished 2nd and Girls 3rd at the New Mexico Military Institute Invitational.
Boys Individual Results
Omar Enriquez 1st (14:28)
Jack Hallbeck 8th (15:43)
Matthew Snyder 10th (15:51)
Alex Villanueva 20th (17:02)
Austin Stauffacher 24th (17:22)
Girls Individual Results
Adelynn DeBoef 7th (19:59)
Sonja Davis 15th (21:25)
Alice Carr 25th (23:02)
Michelle Wigfall 27th (23:26)
Alana Rankin 28th (23:53)
Olivia Stafford elected Lady Tiger Volleyball 9/15/23 Athlete of the week.
Check out her interview on 1230 am and 101.9 FM at  https://youtu.be/Y2xwjE6dtf0?si=lQK4hZifLmw6Xw3A Tiger Athlete of the Week is sponsored by The Winners' Circle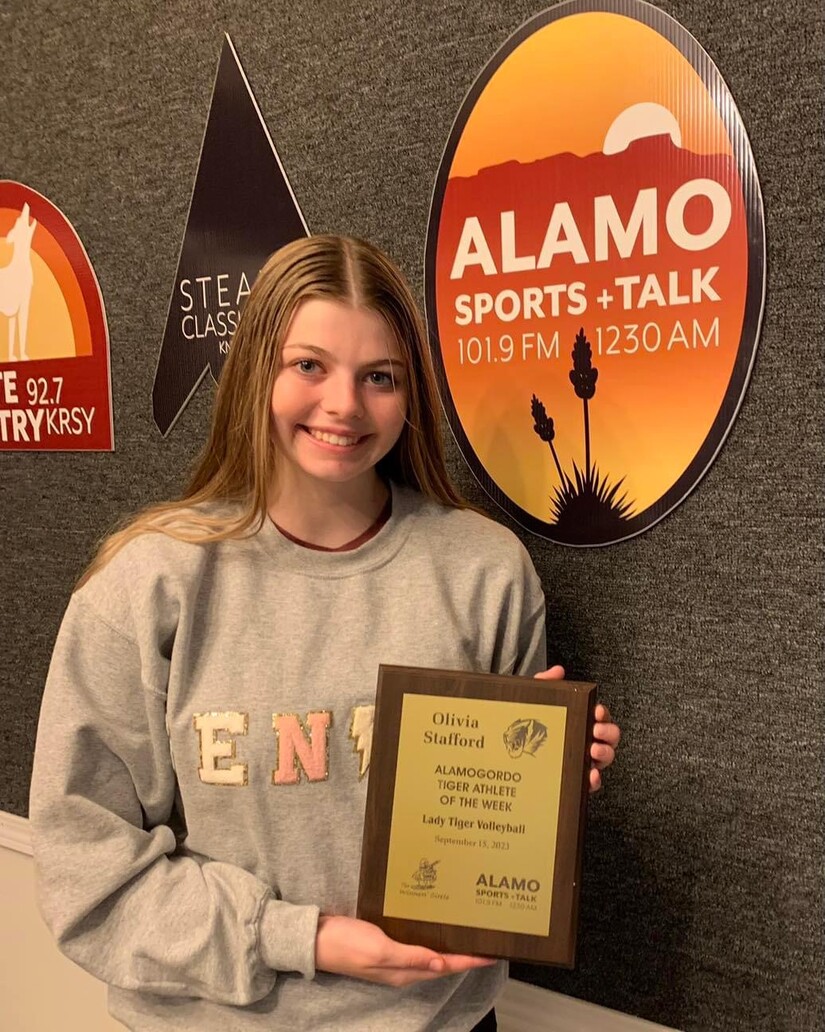 Alamogordo Tigers Football Riverside defeated  Alamogordo 35-28.  The Tigers drop their football season record to 3 wins and 2 losses next host Carlsbad on September 28th for district play. 
Stats
Anthony Audette 21 rushes, 188 yards 2 TD's
D'Andre Martin 3 catches 82 yards, TD, 2 INT's
Elijah Montoya 11-25, 206 yds, 2 TD, INT, 9 rushes, 24 yards
Jason Warren 4 catches 66 yards, TD
Michael Gonzales 4 catches, 56 yards
Aidan Vazquez 4-4 XP, 28 yd punt average
Football Loving defeated Mescalero Apache 53 to 6. The Chiefs drop to 2 and 2 and next play at Escalante on September 23rd.
Volleyball - Cloudcroft finished 2nd in pool play at the Mountain Top Tournament on Friday. The Lady Bears will play Eunice at 10 AM in first bracket match on Saturday.
Volleybal  Cloudcroft won the 1st 2 matches at the Mountain Top Tournament in straights sets on Saturday.
- defeated Eunice (25-17, 25-13, 25-8)
- defeated Animas (25-17, 25-16, 25-22)
The Lady Bears improve their record to an undefeated. 9 wins and 0 losssa. They faced either Hatch or Lordsburg in championship match later on Saturday where they then won! Cloudcroft defeated Hatch Valley in straight sets (25-11, 25-16, 25-23) to win the Mountain Top Tournament.
The Lady Bears improved their undefeated record to 10 wins and 0 losses. They  next play at Capitan Tournament on September 29th and 30th.
 Alamo Navajo defeated Mescalero Apache in straight sets (25-19, 25-22, 25-19).
The Lady Chiefs drop to 1-5, next host Mesilla Valley Christian. 
Girls Soccer  Alamogordo Tiger Girls  defeated Roswell 2 to 1. Sierra Symons and Olivia Morris each score, Kay Beach with 2 assists.  The Lady Tigers improve their record to 6 wins and 3 losse. They next host Silver on Tuesday.
More News from Alamogordo